Like comic books, trading cards were booming back in the 90's.  Trading cards are very popular now.  Card battle games are everywhere.  Back in the 90's, cards were very basic and they were just a collector's card.
Impel released Marvel trading cards starting in 1990.  I picked up a comic collection that had several Marvel collectors cards included.  I have some cards from 1990 and 1992, but almost the complete run from 1991.
I preferred the card design, layout and artwork from the 1991 series.
This week for Pick 5, here are my favourite cards from the 1991 Impel Marvel Card series.
#5 Daredevil vs Bullseye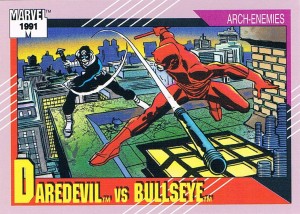 This one is from the Arch-Enemies subset.  Some others in this set included Thor vs Loki and Daredevil vs Punisher.  I like the artwork on this card.  Especially the effect of the pipe coming out of the card.
#4 Tombstone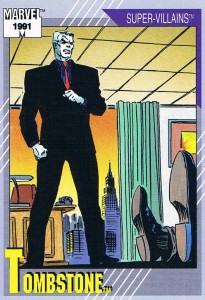 Tombstone was a popular villain in the early 90's.  He was featured in many Spider-Man comics during that period.  Tombstone is under-rated and should've been used more over the last 20 years.
#3 Captain America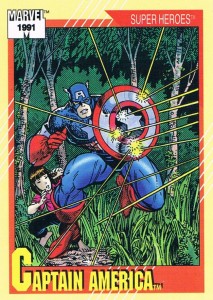 As you know from reading my columns, Captain America is one of my favourite Super Heroes right now.  This card shows Cap saving a little girl from a hail of gun-fire.  I really like the artwork on this card.
#2 Night Thrasher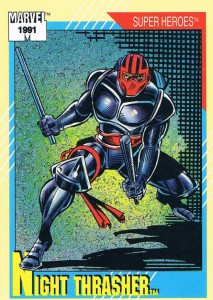 Night Thrasher was another popular hero from the 90's.  I always thought Night Thrasher had a cool costume.  It wasn't too flashy, but he was heavily armoured.  I have a comic from the 90's where Night Thrasher, Moon Knight, Punisher and Spider-Man team up to take down a terrorist organization.
#1 Human Torch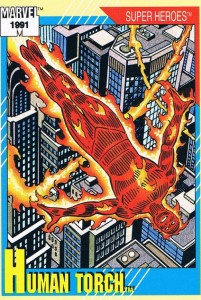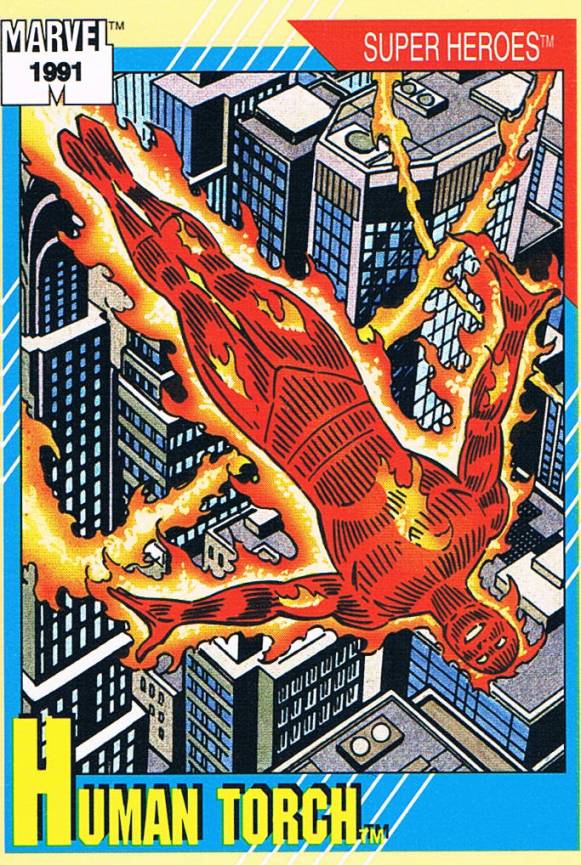 Human Torch's card is my favourite from the Marvel series in 1991.  The card features a good full body drawing of Johnny Storm.  Johnny's red colour, against a gray background, with the blue and yellow border make a cool contrast of colours.