As we all know, Super Heroes (and comic characters) are pop culture icons.  It only makes sense that these characters would show up in places other than comic books.  Here are 5 songs that feature Super Heroes.  There are lots of songs that feature Super Heroes as well.  Feel free to add to the list in the comments below.
#5 AC/DC – War Machine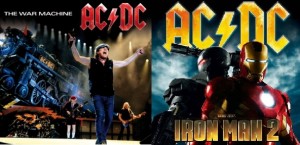 War Machine was on AC/DC's Black Ice album.  War Machine is not about the Iron Man character, but was included on the Iron Man 2 soundtrack, which was released by AC/DC.  For that reason, it is included on my list.
#4 Prince – Batdance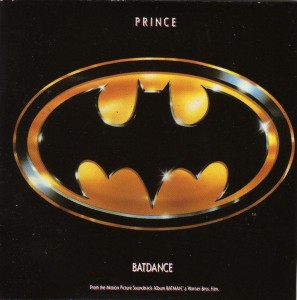 One of the big Top 40 radio songs in the summer of 1989 was Batdance.  It was on the movie soundtrack (which was released by Prince).  The song included sound bites from the movie.  The album version differed from the radio version, it was longer.  The video included a Prince in Joker makeup.
#3 Donovan – Sunshine Superman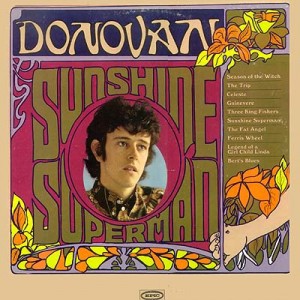 After reading the lyrics, this song isn't about Superman at all.  But Superman is mentioned in the song… and so is Green Lantern.
#2 Joe Satriani – Surfing with the Alien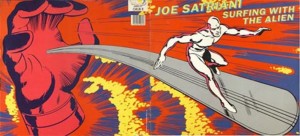 If you are not familiar with Joe Satriani, you most likely know the album cover to Surfing With The Alien.  Silver Surfer is featured on the front cover, and Galactus' hand is featured on the rear cover.  Maybe someday when a Silver Surfer movie is made, this will be on the soundtrack.
#1 Crash Test Dummies – Superman's Song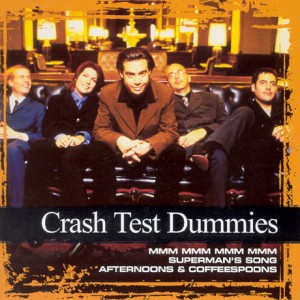 This song told us how "Superman never made any money for saving the world from Solomon Grundy".  This was a great song about Superman.  It told the story about Krypton, Clark Kent being his secret identity and having to change in phone booths.  This was a big hit for Crash Test Dummies and helped them win the 1991 Juno for Group of the Year.