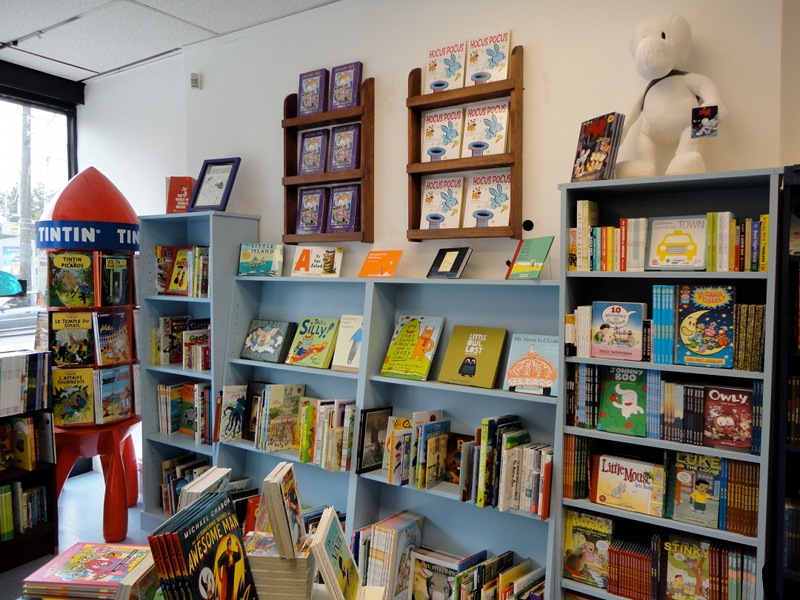 "But, aren't all comic shops for kids?" That is the common response I get when I tell people about Little Island Comics, the new comic store for kids that has opened up in Toronto. Steps away from Honest Ed's the little shop is the brainchild of the owner/operators of the Beguiling (which is becoming as much of a Toronto institution as Honest Ed's). Comic books are a varied medium, and like movies or novels the target audience is not only a single age group. Naturally comic books have long-held an appeal with children, but as the medium ages and enters into the mainstream fewer and fewer comics are being made with children in mind. In fact, many shops have barely a shelf set aside for children's comics. But, as I remind people regularly, comic books are books and instilling a love of reading in youth is important. And that is why I was extremely pleased to see such a unique shop open its doors to the next generation of comic book fans.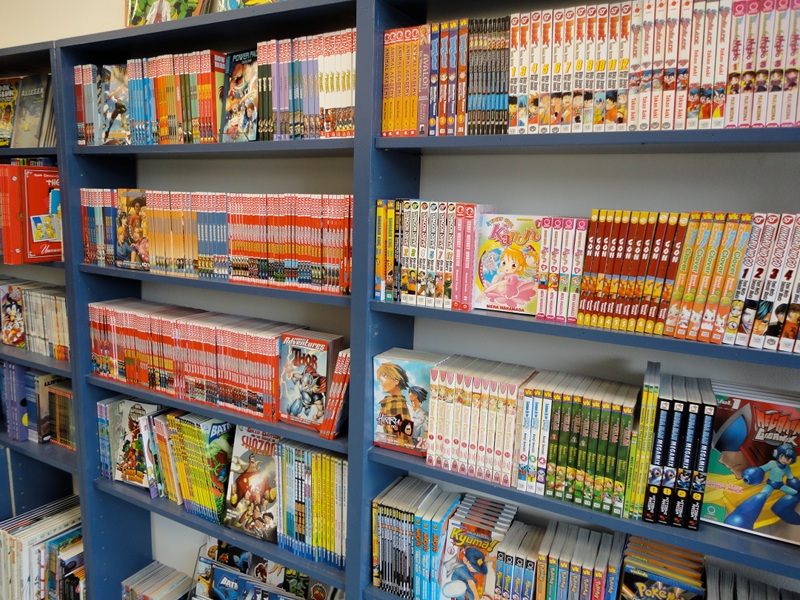 The staff were wonderful, helpful and provided a quick tour of their shop. Their excitement for this endeavor is infectious and you can't help getting a bit excited yourself. I can't wait to see the wide eyes of their young customers as they discover comics for the first time by entering through these doors. The selection is immense. In addition to the required superhero fare they also carry age-appropriate manga, classics, award-winning children's books, and a sizable French language section. As an aside picking up Asterix in the original French is a great way to learn the language. While the shop carries mostly collected editions and graphic novels, there is only a single spinner rack of floppies for the purist who wishes to pass along their collecting fastidiousness to the offspring.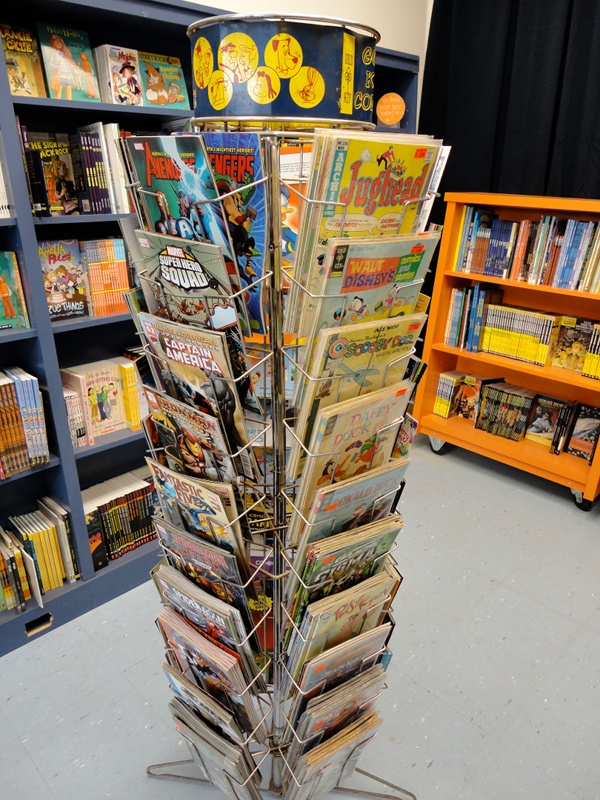 The store is immaculately clean. I only mention this because a dirty shop is one of my pet peeves, and a sure way to turn off prospective parents as customers. The common sense of a clean shop is, sadly, not all that common. So any who are worried that Little Island Comics is some stereotypical hollywood representation of the comic shop as a cave-like sweat box need not worry.
The store is, quite simply put, a little gem in the Toronto comic book shop landscape and fulfills a niche that was desperately lacking. I urge you all to take your sons, daughters, nieces, and nephews to the shop and check it out. The shop had its soft open this week but an official grand opening will take place in a few weeks. Keep posted for more details.
Little Island Comics
742 Bathurst Street
Toronto, ON, M5S 2R6