Comic Link Summer Featured Auction
The comic book portion of ComicLink's Summer Featured Auction ended Thursday September 8th and there were plenty of very interesting results. The team at ComicLink did a stellar job on this one!
The big book turned out to be the Whiz Comics #1 CGC 6.5 which fetched $106,000. It's a tough book in the grade and there has been active speculation around the books value over this past year.
I'm doing this late at night and don't have the time to do GPA comparing but the sense I got was that many of the results were strong, lots of new highs were set. This is a good sign for the market.
Here are some top 50 tidbits:
There were 3 restred books
Spider-Man made it in 8 times
There were 26 Golden Age books, a majority of the top 50
Detective Comics was in 4 times
There were 10 Solver Age Marvel keys
OK let's look at a few OK now to some results.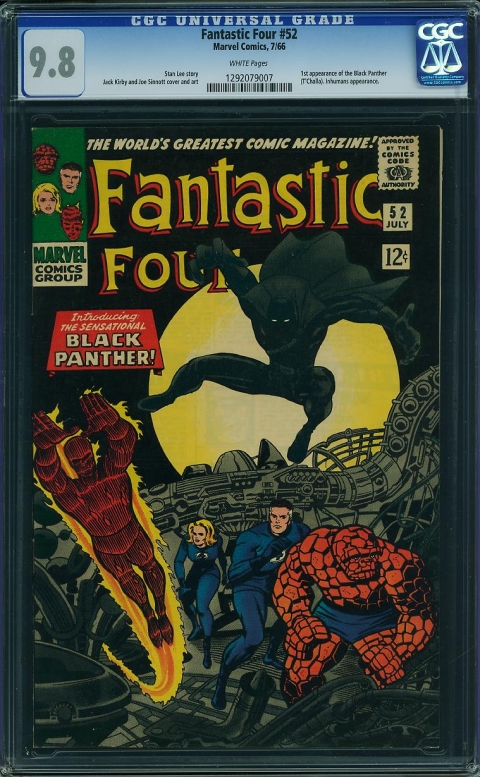 Fantastic Four #52, Marvel Comics, March 1966 Graded by CGC at 9.8 with White pages sold for $61,000.00.
Might as well go straight to the big one. Lots of hype around this offering as the last 2 sales were $90k. Today was not this book's day but I'm pointing at the 3 sales within a short period of time. It's like getting to the buffet table last after Big Lou and Tiny got there first. These high grades have a way of sinking into strong collections where they stay for a while. I think this book on auction after say a year of pent up demand will deliver a better performance.
Advantage Buyer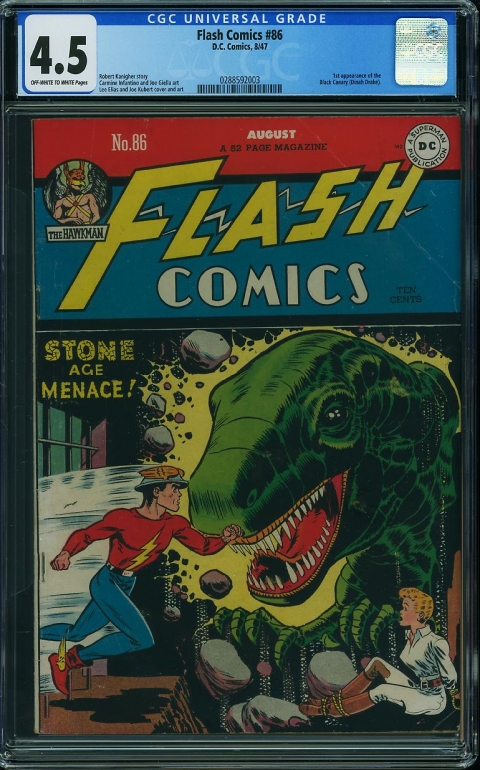 Flash Comics #86, DC Comics August 1947 Graded by CGC at 4.5 with Off White to White pages sold for $7,200.00.
This is one of the hottest books on the market. The first appearance of Black Canary has been near the top of everybody's list of undervalued Golden Age keys. This price is strong but I think the demand for this book will heat up even more and add to the mix that there are not many going around and …
Advantage Buyer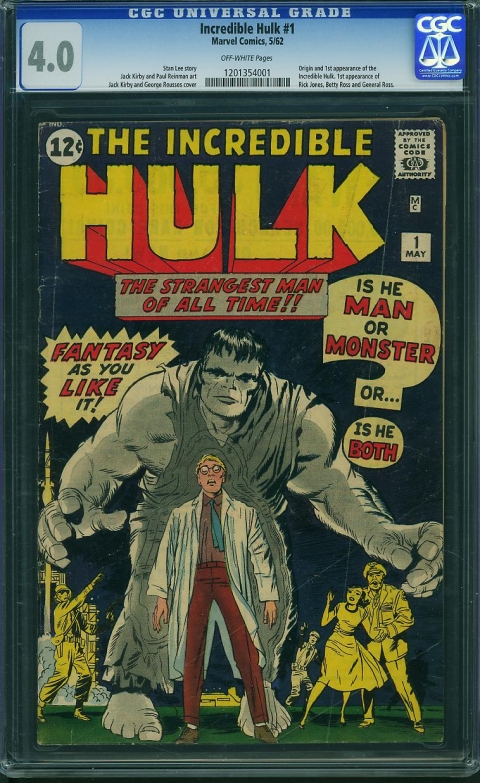 Hulk #1, Marvel Comics, May 1962 Graded by CGC at 4.0 with Off White pages sold for $8,811.00.                                               
What the heck is wrong with Hulk #1? The book has been on a bit of a skip the whole year. If you ask me this is one of the top major Marvel Silver Age keys and something tells me this book will rebound. Might be a good time to buy.
Advantage Buyer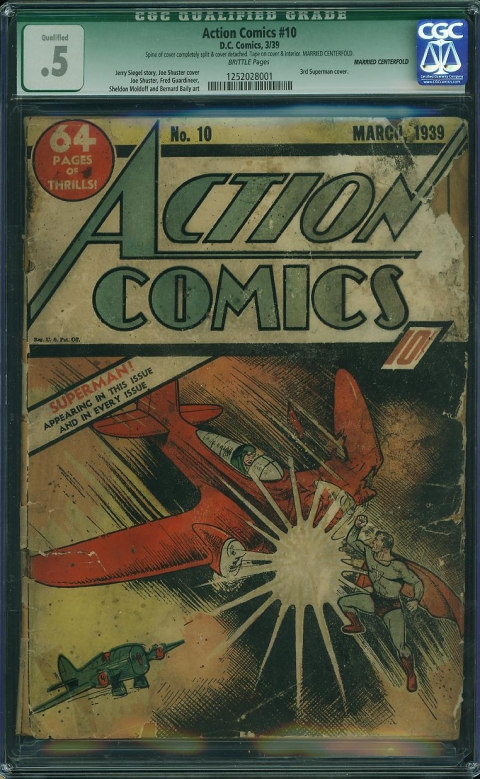 Action Comics #10, DC Comics, March 1939 Graded by CGC at 0.5 (Qualified) with Brittle pages sold for $9,600.00.
It's not easy being green.
I mean there has to be a certain level of aesthetics doesn't there? How can I take this out and enjoy looking at it?
Brittle pages, married centerfold, Spine completely split, cover detached and it just looks nasty.
Advantage Seller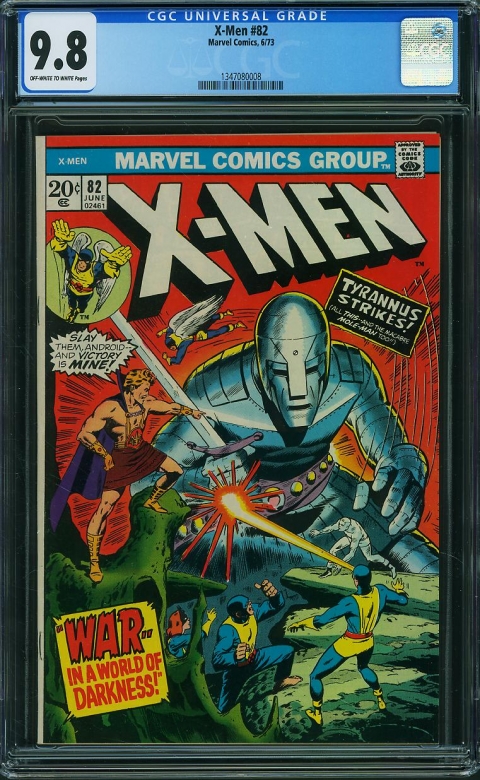 X-Men #82, Marvel Comics, July 1973 Graded by CGC at 9.8 with Off White to White pages sold for $2,277.00.
I've always said CGC should take into account centering and squareness when giving out grades. This book is too over bound for me to think it a 9.8, at what point to you factor that in, anything over an inch?
Also this book is a reprint. X-Men #67 to #93 were reprints with cover redraws.
So I think this comes down to the 9.8 label on the case and the scarcity of grade it represents.
Advantage Seller
So? Anybody score anything? Tell me!