Comic Link Winter Featured Auction
The comic book portion of the ComicLink Winter Featured Auction ended Thursday March 2nd. This was an impressive auction loaded with books I really wanted!
The tiara and the flowers went to a stunning CBCS 9.0 Amazing Fantasy #15 that closed at $240,222. I think this was a very important listing for CBCS, I'm sure they are happy with the result.
Let's look at some top 50 tidbits:
You could have called this the Spidey Auction, 17 of the top 50 (34%) featured the web crawler,, including the top book and the 3rd top book
The Golden Age matched Spidey's output in the top 50 with 17 showings
The major Marvel Keys showed up 14 times
The Bronze Age showed up 3 times
There were 4 restored books  and 1 qualified book in the top 50
And an important ratio to watch in the future, there were 44 CGC graded books and 6 CBCS graded books in the top 50
OK let's look at a few results.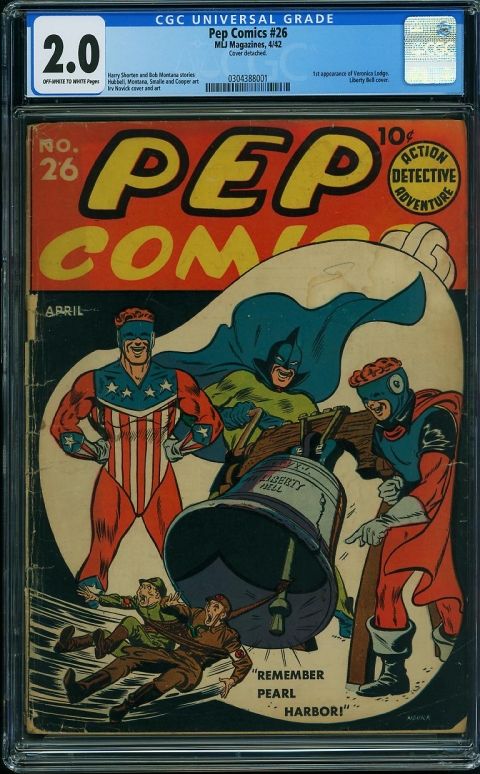 Pep Comics #26, MLJ Magazines, April 1942 Graded by CGC at 2.0 with Off White to White pages sold for $5,365.00.
I was watching this one closely, wanted it but a buddy was already bidding so I stayed away.
This is a monster book, 1st appearance of Veronica Lodge. Veronica is no support character, she is central to the whole Archie concept. This book has been worth money for a while and as of this auction there are only 11 with a CGC Universal grade. This copy puts you in the top 9 copies available. Check out the nice post about this book on CBD's Undervalued Spotlight.
Advantage Buyer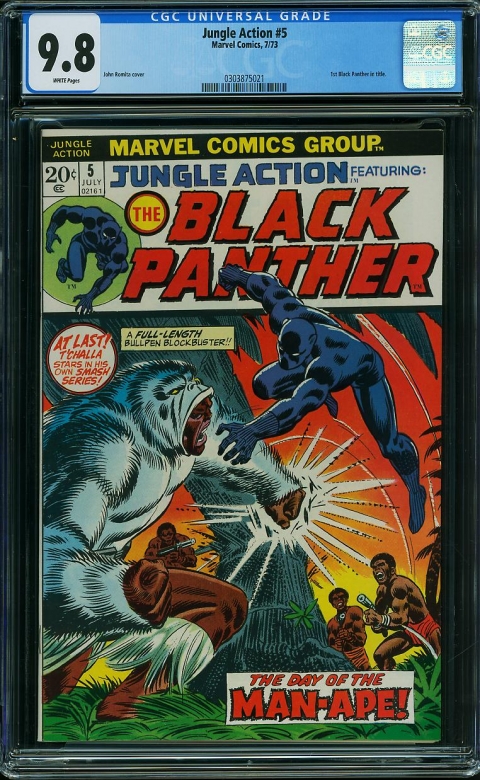 Jungle Action #5, Marvel Comics, July 1973 Graded by CGC at 9.8 with White pages sold for $790.00.
This is a reprint of Avengers #62 and I don't see the value being this high. The last 9.8 Avengers #62 sold for $896 (though that was 4 years ago and not a fair comparison – so I take that back).
It's Jungle Action #6 that starts the Panther stories.
Advantage Seller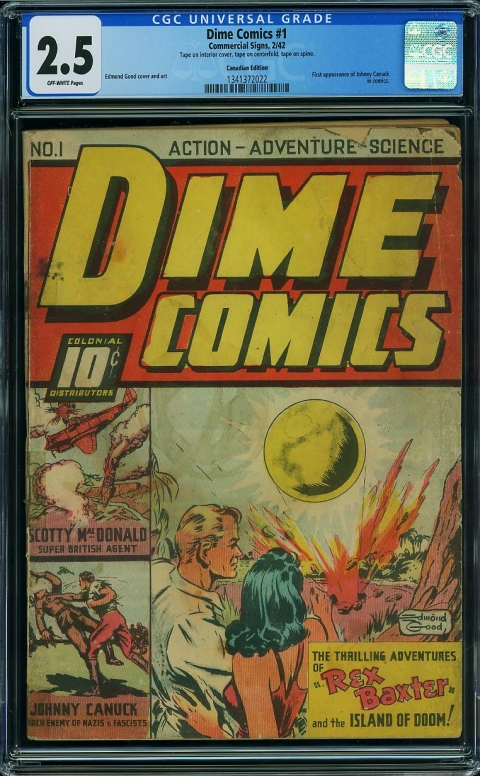 Dime Comics #1, Commercial Signs/Bell, February 1942 Graded by CGC at 2.0 with Off White pages sold for $3,100.
So I won this book. I think I did the right thing.
Demand for the Canadian Whites is spotty but it is most definitely growing. Some random run issues, albeit with good grades and strong cover were getting over $2,000 during this auction. I figured that Dime Comics #1 was one of the major keys of the whole Whites era. 1st Johnny Canuck, the template for Canadian patriotic heroes.
Obviously biased but …Advantage Buyer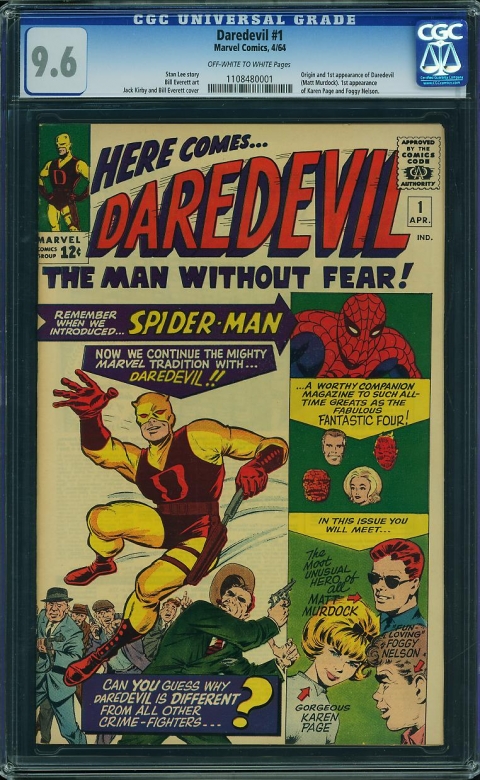 Daredevil #1, Marvel Comics, April 1964 Graded by CGC at 9.6 with Off White to White pages sold for $23,750.00.
This book snuck by me, out of my price range but I'd have borrowed from someone if I'd have won it for this amount. This is an easy and clean call…
Advantage Buyer
X-Men #70, Marvel Comics, June 1971 Graded by CGC at 9.8 with White pages sold for $2,436.00.
Is there some sort of secret X-Men reprints club competing for the best Registry Set?
I saw that beautiful Adams art CGC 9.8 X-Men #65 go for $1,135 and I thought for sure there must be.
Advantage Seller
So? What did you get ?