Our weekly look at an auction item that piqued our interest continues.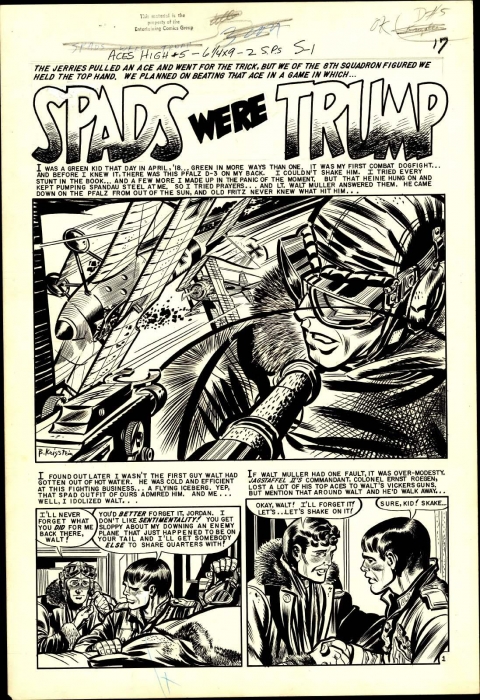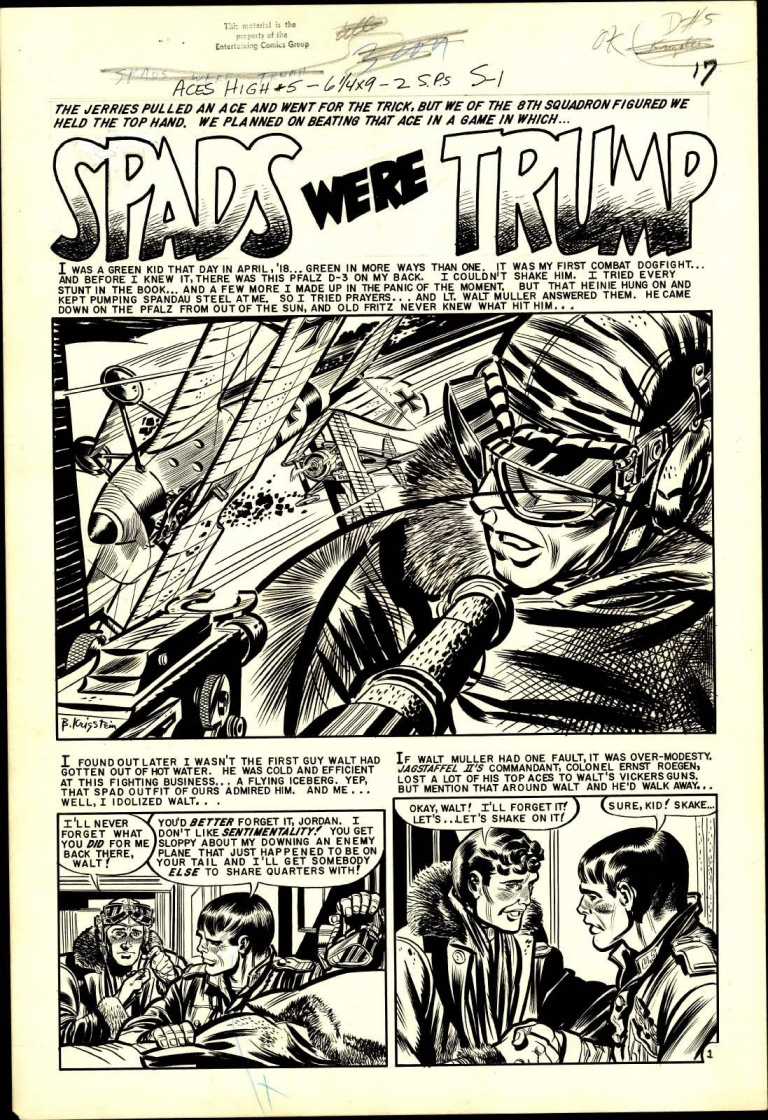 Aces High issue 5 complete six page story Spads Were Trump by Bernie Krigstein, 1955, sold for $7200. Source.
Russ Cochran auctions fly under the radar, mostly to their vary random assortment of material.
Advantage Buyer. A complete EC Comics story for $7200, averaging $1200 per page. But you're paying a premium for the complete story. This isn't Krigstein at his best; I can see his work in the pencils but not really in the inks and wonder if someone else inked this. Nevertheless an exceptional air combat story with dynamic action and well defined aircraft.