ComicLink wrapped up their March 2015 Focused Auction recently, with the original art section ending March 31st. The Focused auction features artwork worth less than $500 and is more a free-for-all of who-knows-what comic artwork. To be sure bargains can be had, if one knows their prices. Let's take a look at five pieces that caught my attention.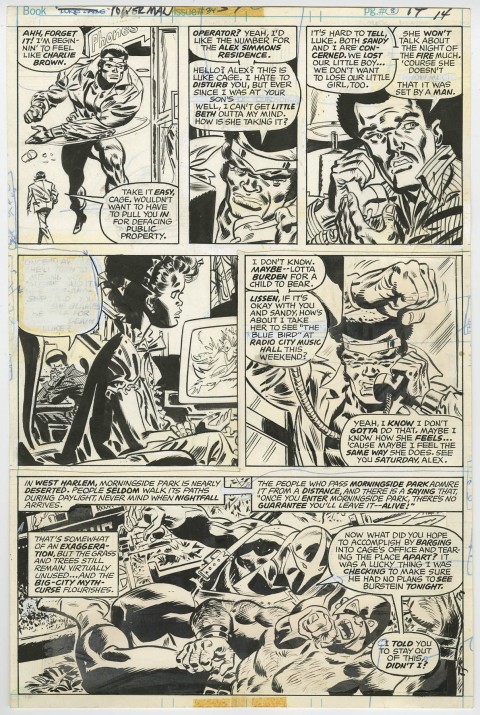 Power Man issue 34 page 14 by Frank Robbins and Frank Springer, 1976, sold for $209. Source. The team of Robbins and Springer bounced around Marvel in the 1970s, moving from book to book.
Advantage Buyer. Not a major title, but this price is below similarly aged second tier Marvel title art. Every artist has a following and Robbins' stuff is pretty cheap for now.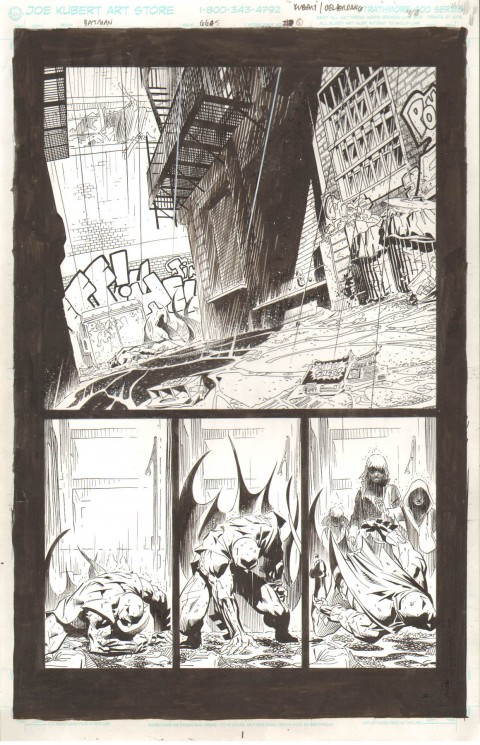 Batman issue 665 page 1 by Adam Kubert and Jesse Delperdang, 2007, sold for $277. Source.
Advantage Buyer. Not a lot of Kubert Batman art floating around for sale at auction, and this does feature the title character in three panels.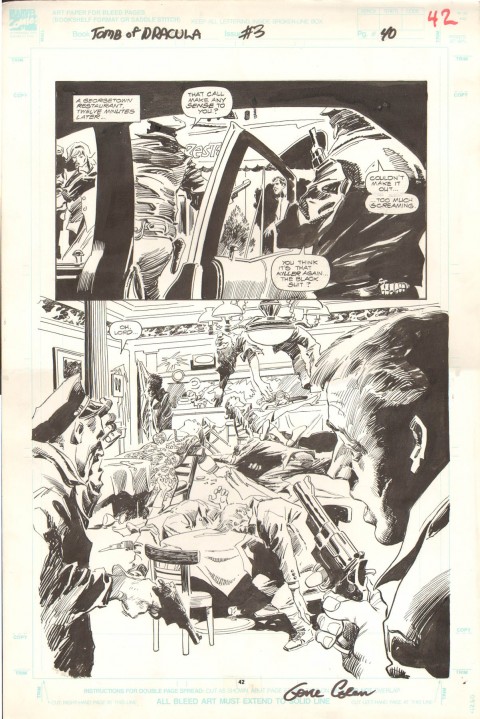 Tomb Of Dracula issue 3 page 40 by Gene Colan and Al Williamson, 1991, sold for $144. Source.
Advantage Seller. Late Colan work goes for very little currently, and possibly the addition of Al Williamson helped sell this page. Believe it or not that's a good amount to get for this page since it doesn't feature the title character.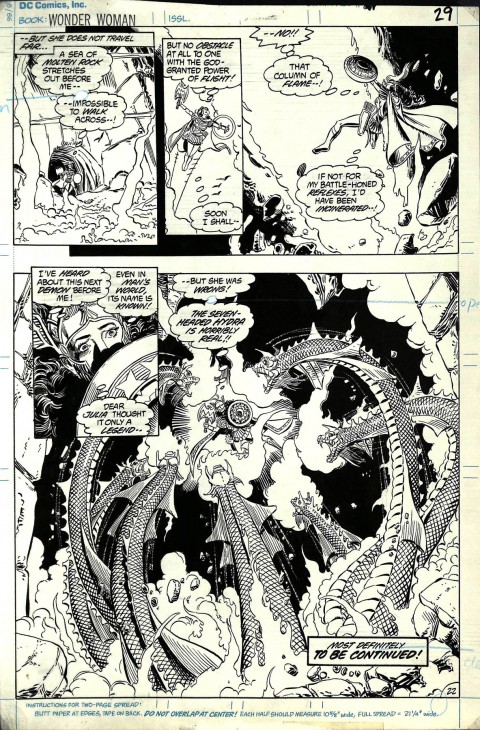 Wonder Woman issue 10 page 22 by George Perez and Bruce Patterson, 1987, sold for $567. Source.
Advantage Seller. This is a great page and one I had my eye on, but that's significantly more than current market price. A few Perez Wonder Woman pages did well in this auction, and perhaps the impending release of the Perez Wonder Woman Omnibus helped out.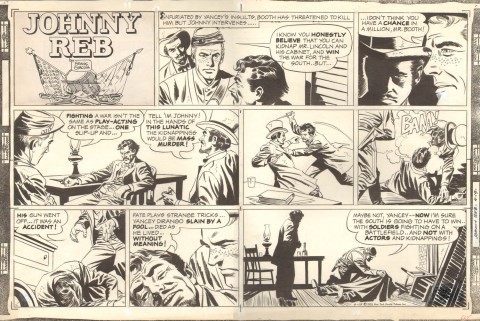 Johnny Rep Sunday 4-19-1959 by Frank Giacoia, 1959, sold for $226. Source.
Advantage Buyer. Few and far between are sales of Johnny Reb (and Billy Yank for its first two years), keeping it well under the radar. We all know Giacoia from an extensive Marvel inking career, but be did a fine job on this three-year strip.