Another hot auction ended this week with ComicLink's December 2013 Featured Auction, our focus here on their original art. A reoccuring pattern seems to be emerging: Ditko Spider-Man pages command the highest bids, followed by Kirby early Marvels and then everything else.
A lot of bargains to be had for those with an eye to the long term investment. As always a few items caught my eye and six are discussed below. Please chime in with your comments.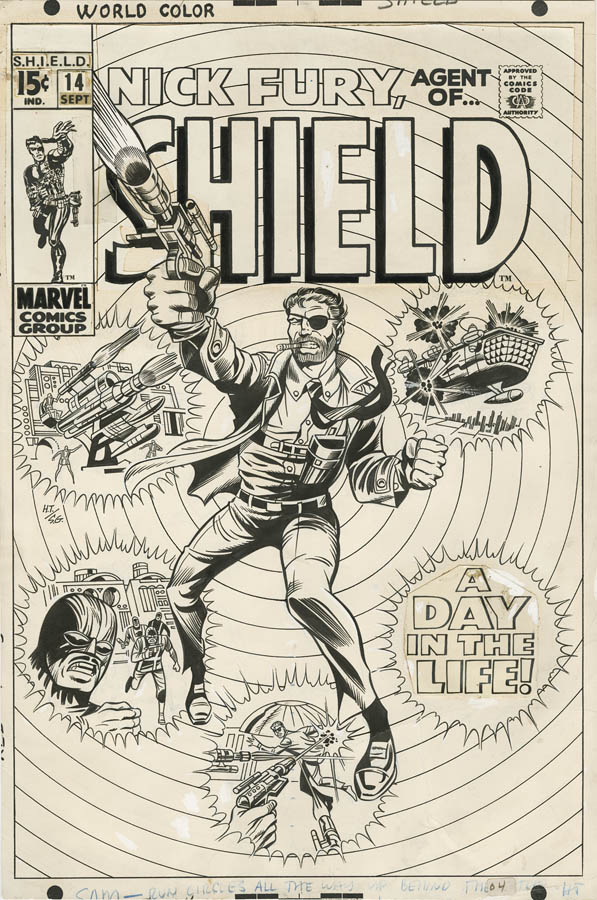 Nick Fury Agent of S.H.I.E.L.D. issue 14 cover by Herb Trimpe and Sam Grainger, 1969, sold for $15,250. Source.
Advantage Buyer. Riding the coat tales of the S.H.I.E.L.D. television series and the fact Steranko kept the art from his run. This is a well done cover and is the average for Nick Fury Trimpe covers, but it feels like a speculation purchase.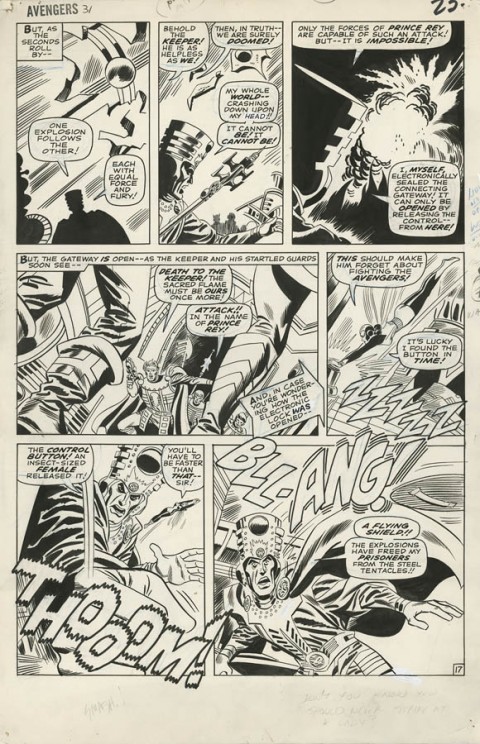 Avengers issue 31 page 17 by Don Heck and Frank Giacoia, 1966, sold for $415. Source.
Advantage buyer. The cheapest early Avengers pages I've seen, most likely because only the Wasp is recognisable. It's clean Heck art and should see a better return in the future, depending on how the Wasp fits into Marvel's movie plans.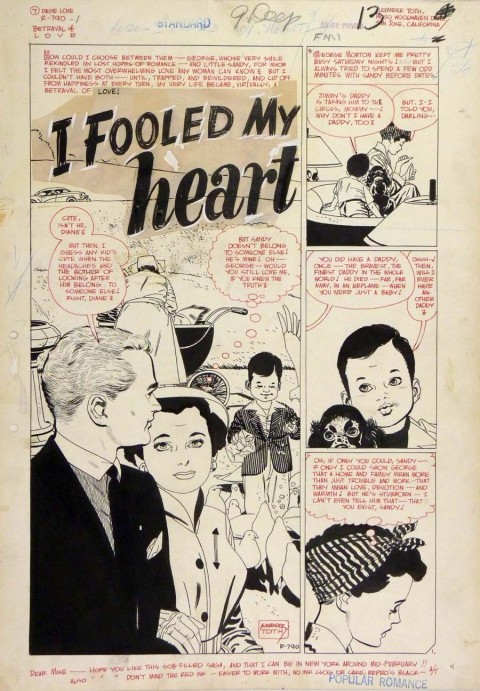 Popular Romance issue 24 "I Fooled My Heart" seven page story by Alex Toth, 1953, sold for $7,500. Source.
Advantage Seller. Toth is a giant in the industry as an artist's artist, and while this is a badly written romance story it's complete and completely done by Toth, including the lettering. There's very little demand for romance art, no matter the artist: $1071 per page is just too high.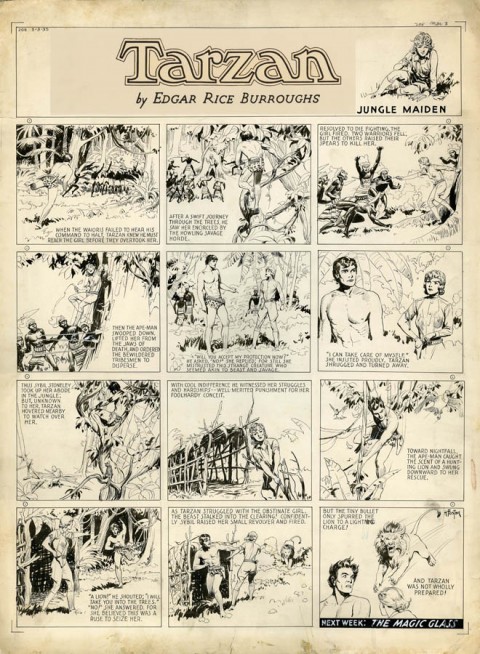 Tarzan Sunday 3-3-1935 by Hal Foster, 1935, sold for $8,600. Source.
Advantage Buyer. The masthead is a recreation but the rest is all original, making this a very clean Hal Foster Tarzan. At the extreme low end of what these Sundays go for, especially with Tarzan in most of the panels. Classic Foster, especially that last panel.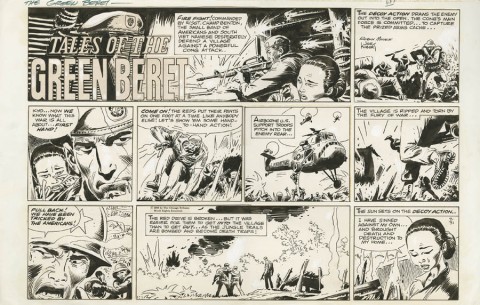 Tales Of The Green Beret Sunday 7-31-1966 by Joe Kubert, 1966, sold for $2,300. Source.
Advantage Buyer. This page looked familiar so I did some searching and found it sold on Heritage two months ago for $2,987.50. Ouch, that's got to hurt. Kubert's short lived newspaper strip is ripe for reprint.

Terry and the Pirates 12-31-1934 by Milton Caniff, 1934, sold for $1,567. Source.
Advantage Buyer. A daily strip from the first year of the run, featuring Terry in every panel. This is a steal: couldn't locate any recent 1934 strips sold.