ComicLink completed their November Focused Auction last week, with the original comic art portion ending September 28th. Here we'll look at five choices that stuck out from the rest of the herd.
This auction featured a large number of Steve Ditko Spider-Man pages and a good number of early Marvel silver age Jack Kirby, with a smattering of everything else thrown in. Most likely hoping to cash in on the success of August's $100,000 Amazing Spider-Man page, nothing rose to those same lofty heights. There were some big figures but deals were had.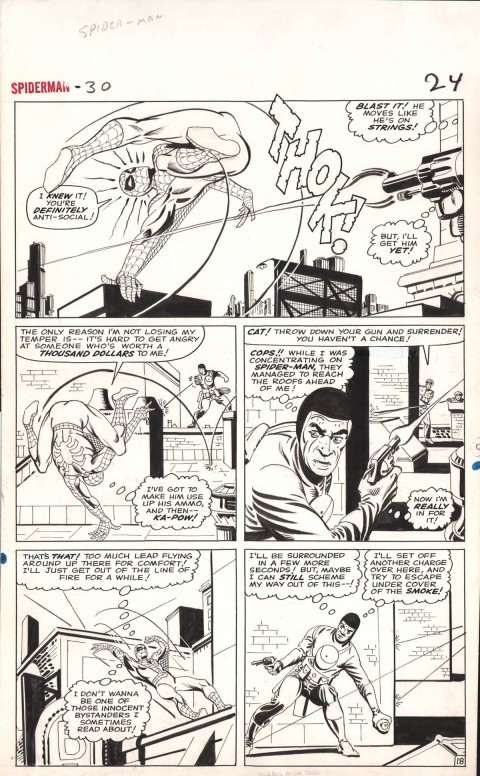 Amazing Spider-Man issue 30 page 18 by Steve Ditko, 1965, sold for $43,000. This page is very similar to that $100,000 page from August, with Spider-Man in costume and action in every panel. Source.
Advantage Buyer. Ditko pages have legs and Spider-Man continues to be hot, hot, hot.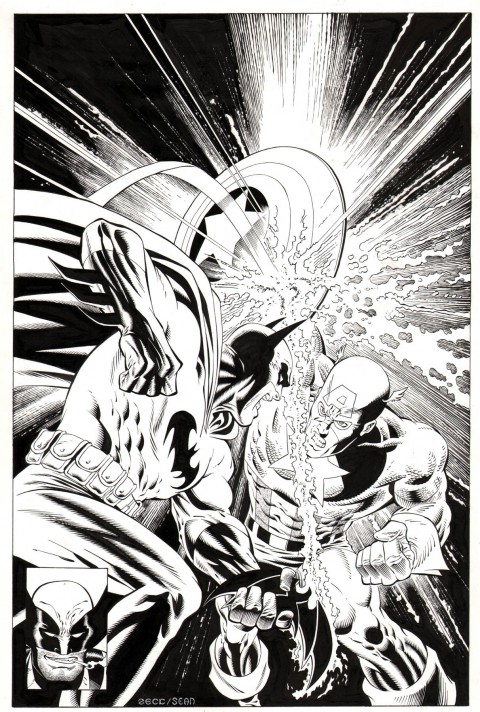 Captain America Annual issue 8 cover recreation by Mike Zeck, undated, sold for $1,322. This is a cover recreation with Batman replacing Wolverine, who now makes an appearance in the bottom left. This is a commission, not a published piece, and only Zeck is credited but it's clearly signed Zeck/Sean so not sure about that. Source.
Advantage Seller. I don't get it, unless Mike Zeck commissions go for far more than $1,300. Yes it's very nice, but Zeck seems to produce a whole lot of recreations of the original cover.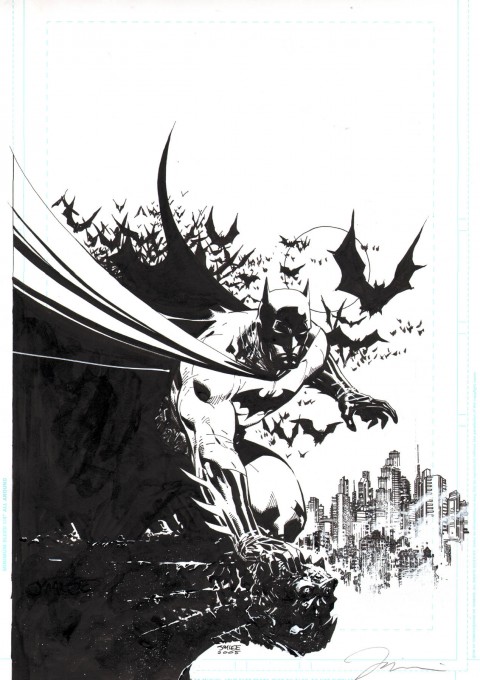 Overstreet Price Guide 2006 Batman cover by Jim Lee, 2005, sold for $9,000. Jim Lee is a very hot modern creator, getting top dollar just below Alex Ross. This is a stunning published cover of DC's lead character. Source.
Advantage Buyer. Jim Lee Batman: need I say more?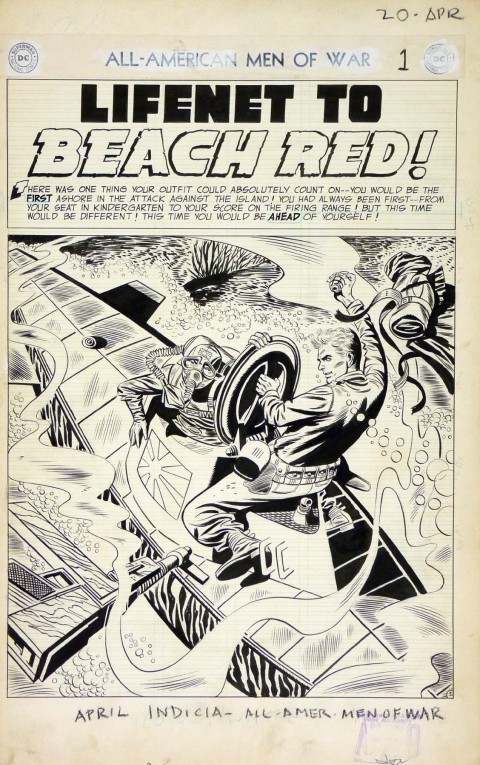 All-American Men Of War issue 20 splash by Jerry Grandenetti and Joe Giella, 1955, sold for $2,400. Who? Material by unknown creators from this period sells for peanuts, yet this title went for a pretty penny. It's not even a cover. Source.
Advantage Seller. Clear those unknown pages out while you can!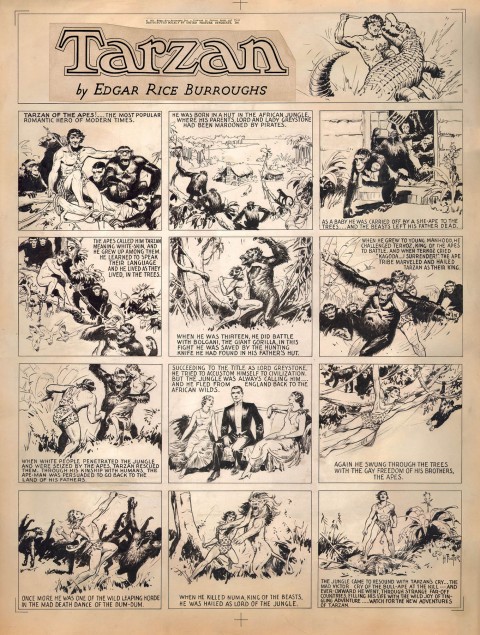 Tarzan Sunday strip by Hal Foster, 1933, sold for $35,000. Two years into Tarzan's Sunday strips Hal Foster did this origin story. It's a beautiful page but has had extensive restoration work done, including replacing the masthead and recreating art and lettering along the edges. Source.
Advantage Buyer. This was a tough call, but Full Sunday Hal Foster pages are going for a lot and despite the restoration on this piece it's a solid investment.