I wish I had something new and exciting to report but the first six months of this year was just a continuation of what we saw in 2012: a weak Bronze Age, a steady Silver Age, and a stellar Modern Age. The quarterly performance for each Age is summarized below:
As a refresher, here's the performance summary for 2012:

New Mutants #98 continues to be the star Modern Age performer. Copies have stayed north of $300 since middle 2012.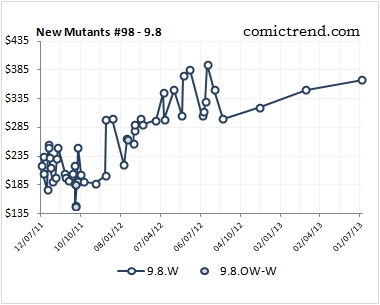 Amazing Spider-Man #129 and Giant-Size X-Men #1 continue to hold down the Bronze Age.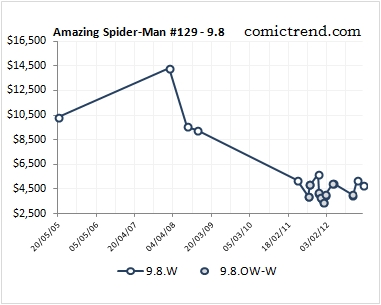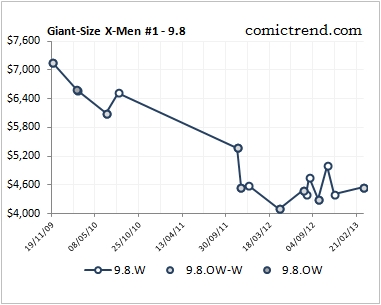 Titles in our Silver Age Index such as Amazing Spider-Man #1 and Avengers #1 are treading water.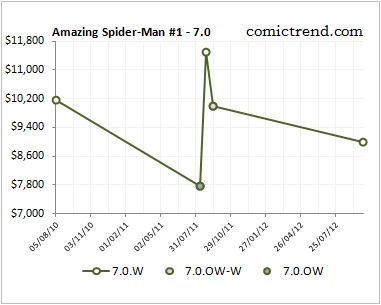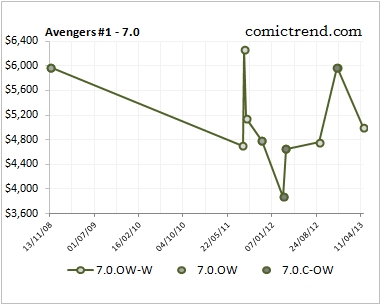 Those Bronze age titles are due to turn around any minute now… right?