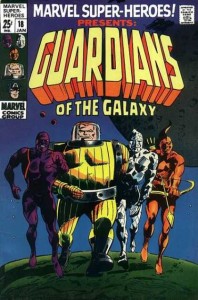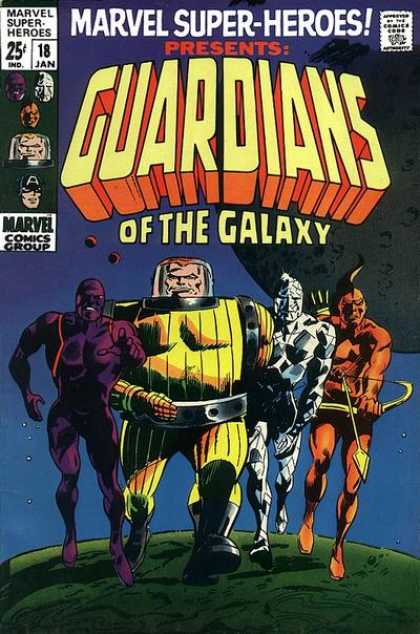 First there was The Thanos Effect and now we have the Panel Effect?
Last week at a San Diego Comic Con panel Marvel announced plans for a Summer 2014 Guardians of the Galaxy movie release.
I quickly scanned the market activity around Marvel Super-Heroes #18 (their 1st appearance from Jan/69).
A CGC grade 9.6 copy sold in January 2012 for a solid $1179 (the 9.2 guide value is $115). Copies at auction have been sparse since the movie news broke but I did find two.
Another CGC 9.6 just sold a few days after the movie announcement for a tidy $1800. Boy I bet the guy that sold in January feels good about that!
The second copy I found is still active as of this post, it's an eBay listing of a CGC 7.0 copy and it's at $202 with 2 days left which is pretty darn good when you consider the last CGC 7.0 copy that sold in January 2012 sold for $22!
I checked the the Big B Comics stock and found that we had 2 copies out for sale. They've since been pulled and are now in the back room awaiting a "price re-evaluation".