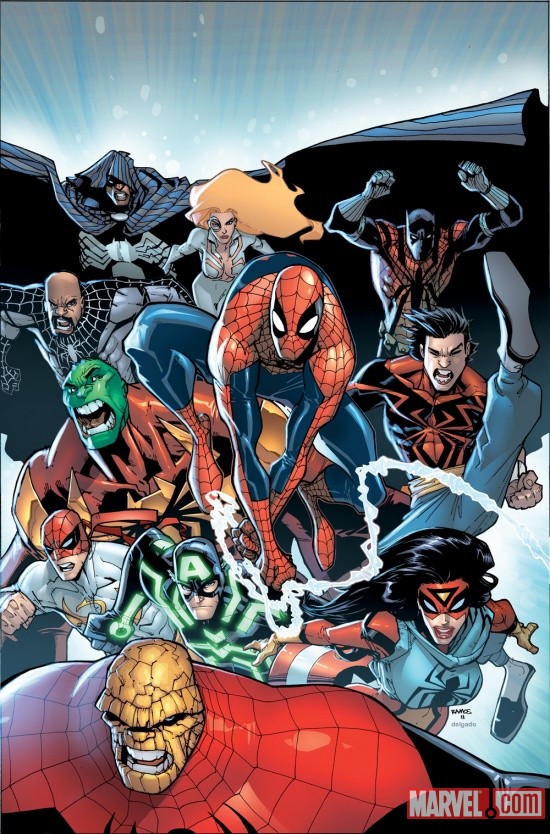 Has anybody noticed that in the middle of the unstoppable juggernaut of publicity that is the new DC#1s or the ubiquitous Fear Itself tie-in fest, there is a really good little Spider-Man story going on?
Spider-Island is being done exactly how cross-overs should be done: it has a solid, clear story in the main book and optional cross over books that can be read or dismissed as one wishes. Comprehension of the story is not contingent on purchasing 40 other cross-over titles (I'm looking at you Final Crisis and Blackest Night). It is every accessible for new fans.
There is a great supporting cast and a very solid surprise main villain. If you aren't picking this one up you really should.