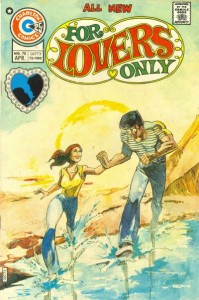 For Lovers Only #78, Charlton Comics, April 1975
You can't press love nor can you assign it a grade, and as much as you'd like to you can't "Buy it Now" either. If you're making an offer then it's simply not love!
Love is not ours to control, it chooses its own path and is oblivious to such trivialities as religious edicts, tribal rivalries, bribes, threats and family feuds.  What chance do simple comic collectors like us have against the power of love?
This week's Undervalued Spotlight pick was easy because there are honestly hundreds of undervalued romance comics to choose from. In my opinion Charlton Romance titles from the 1970s are particularly undervalued as collectibles. Comic books are a very visual media and many of Charlton's romance comic covers are simply irresistible.
The cover to For Lovers Only #78 is fantastic! The painted Joe Staton cover is gorgeous. The issue also contains a six page story inside features pencils and inks by Charlton romance veteran Art Cappello.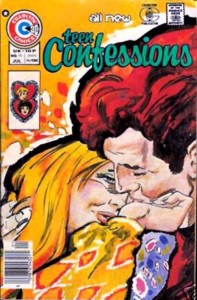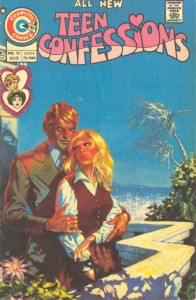 For Lovers Only #78 is one of only 14 (my unofficial count) Charlton romance painted covers. These 14 are a unique collecting strain that reward the completist with exquisite covers by great artists like Don Newton, Tom Sutton and this issue's maestro, Joe Staton.
There are no copies of this comic graded by CGC and thus no sales data to speak of but from personal experience I can tell you this book sells and it sells fast.  Get yourself a nice copy, grade it and then keep it! Don't let this book go! Yes you will be rewarded financially for a very nice copy of this comic but you'll suffer a heartache that no amount of money can cure.  
It seems even the mighty Undervalued Spotlight is not immune to love!
Happy Valentine's Day!
The 41st edition of the Overstreet Price Guide shows $11/$16/$20 as the splits at the 8.0/9.0/9.2 grades.
Strengths that make this comic book a good long-term investment are:
If thinking that $20 is too cheap for a beautiful painted cover Charlton romance comic is wrong then I don't want to be right!
One of only 14 Charlton painted romance covers
Dramatic cover romance comics will always be in demand