It was great to meet up with Jack Tremblay and his son Rick Trembles at the Montreal Comic Con this past Saturday. Jack turned 91 this on May 1st and now lives in a retirement home after a fall that resulted in a hip fracture almost a year ago. Jack is still full of youthful energy but isn't allowed out of the home without a walker and somebody like his son to accompany him. Jack resented that walker and wanted to divest himself of it at a number of opportunities from the moment he got out of his cab but Rick made sure he used it. Jack also showed up wearing the "Giants of the North" award in 2014 at the Doug Wright Awards alongside Gerald Lazare and Chris Dingle (accepting the award on behalf of his father Adrian Dingle).
The Montreal Con is on the same level as Fan Expo in Toronto in terms of attendees, exhibitors, guests, and panels. We secured Jack a wheelchair to navigate the drag and flow of people in those tight corridors between booths on the exhibitions floor and in the halls outside. After about a half-an-hour on the floor we headed up to our presentation room and waited a few minutes while the previous panel, which was in French and about a Québécois popular culture podcast, ended and then exited.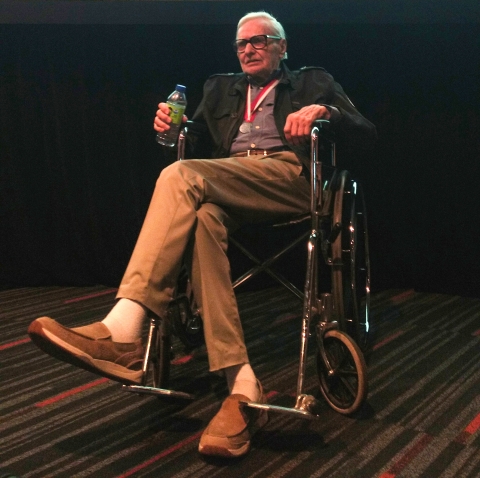 When we got started we found we had a solid crowd (for a presentation that didn't involve any cosplay or light sabre rattling or superstar contemporary artists) of about 30 people settled in directly in front of the podium in a room that held about 150. The presentation screen was huge and we had no trouble hooking up the Powerpoint slide show. I went over the context of the WECA era and its comics, showing extracts from and plugging my book for the first 7 or 8 minutes then devoted the rest of the presentation to Jack's art career and his connection to these comics. The audience seemed to be engaged the whole time and this was confirmed by the fact that the 15 minutes we left for questions at the end was fully taken advantage of by them with what seemed to me almost every individual there asking a question. The most common comment from the audience, as is invariably the case at presentations on these old Canadian war-time comics, was that they had no idea these comics existed. At the very end, I announced that Jack would be doing a short signing at the Chapterhouse booth downstairs.
After the presentation, more than half the audience came up to ask how they could get more information about these comics and to quickly meet Jack. I managed to hand out all my business cards I had in my vest pocket since they had printed links to this column and to our Canada's Own Comics website. When we had to make room for the next presentation and exit the room, Jack jumped off the dias we were on without walking back over to the end that had the steps down. It was only two feet off the floor but hey, at 91, that's a super hero feat.
We made our way back down, against the flow, to the exhibition floor and to the Chapterhouse booth which was kind enough to lend us a corner so that Jack could do a small signing there. Jack seemed to be thoroughly enjoying the whole day.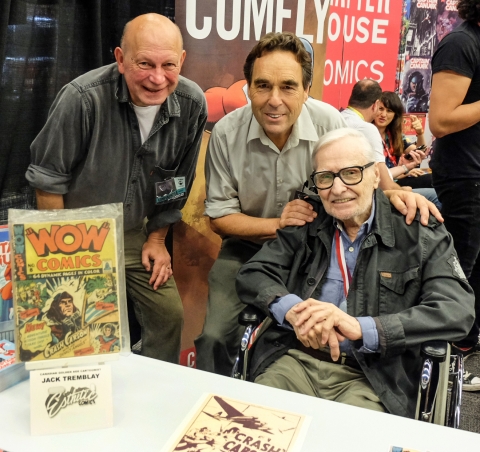 At the Chapterhouse booth he received a very warm welcome from Richard Comely and Chapterhouse "impresario" Fadi Hakim.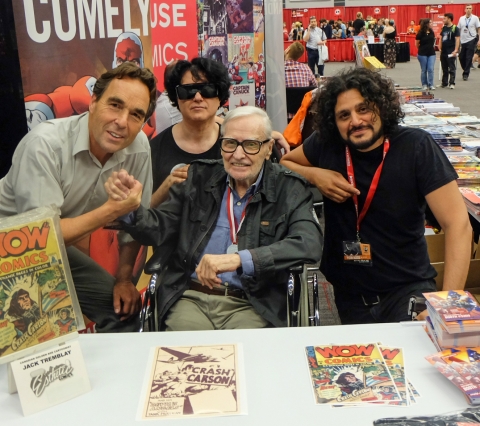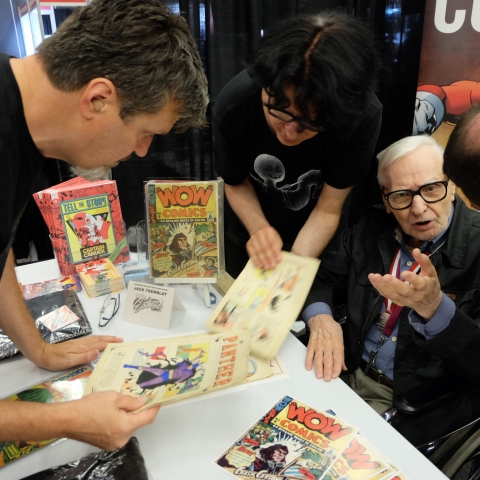 The signing wrapped up after about an hour and Rick suggested that we head over to Chinatown, just a couple of blocks away, for a quick supper before Jack had to get back to the home. We had to go about 8-10 blocks before we found a place and Jack had no problem getting there.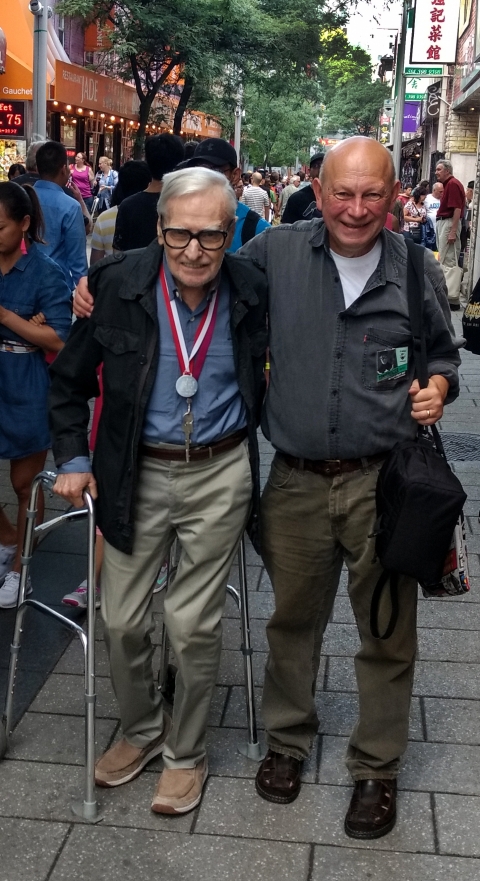 Before the meal came, I had time to photograph some of the hand-made comics that Jack had created as a kid during 1939-1940 when he was 13 and 14 years old and sold around his Montreal neighbourhood on Rue Drake for a nickel apiece. The first was Jack's Aviation Comics No. 1 which had the date May, 1939 on it. Now Jack had just turned 13 on May 1, 1939, so he was very young when he put out this comic. Superman No. 1 hadn't hit the stands yet and Detective 27 had probably just gotten to the stands. The war was about four months away. This half-sized comic, coloured with water colours and pencil crayons was still quite well done.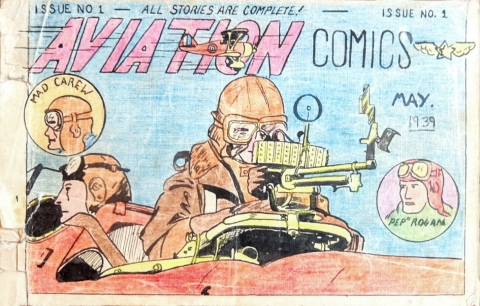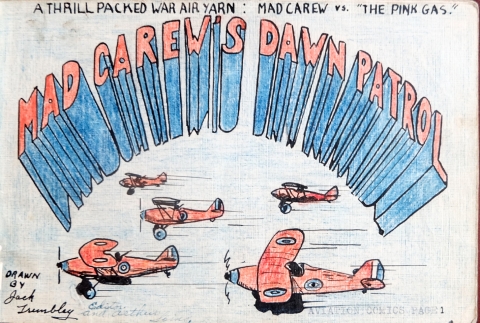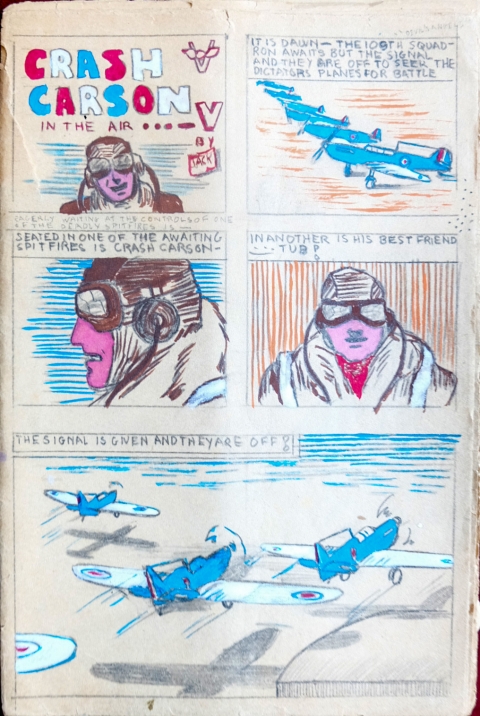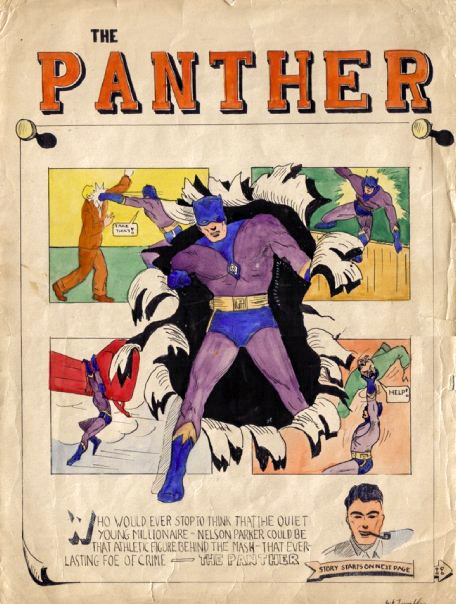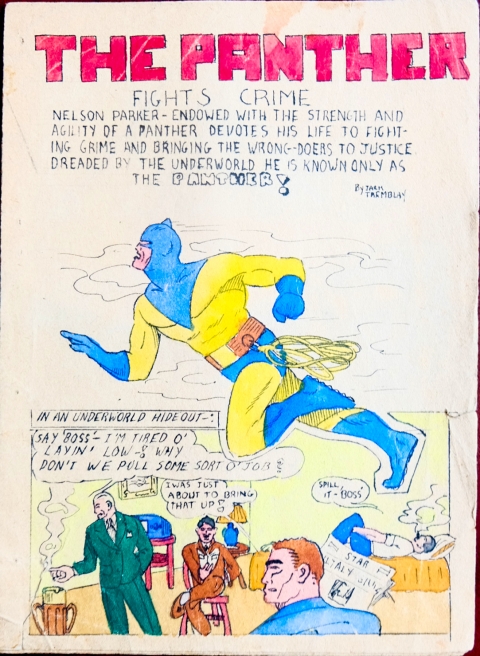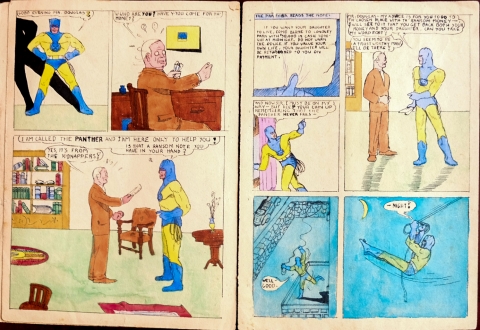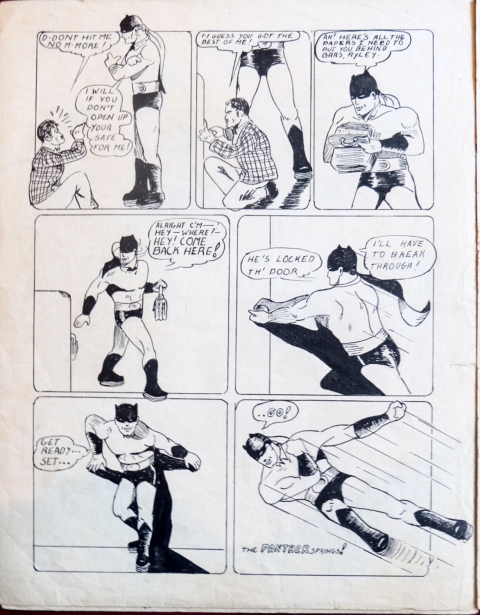 These were amazing and for me represent the start of comic fandom in Canada. They have to get into an archive soon. Some great talk over shrimp Pad Thai and green tea and then Rick and Jack had to head back to Jack's residence to meet curfew and I headed up Boulevard St. Laurent past the Jazz Festival stages and tents to my residence room at Auberge UQAM.
A great day, and I look forward to the next time I'll be fortunate enough to share a little time and conversation with Jack and his son Rick.
All of this makes me think of doing a similar session with Gerry Lazare at Fan Expo if he would consider it. However, if that could come off, I'd prefer to ask for the luxury of a 90 minute session rather than just the usual 45 because I know that we could easily and entertainingly fill it. Gerry is a great story-teller and all we would need would be an engaged audience.