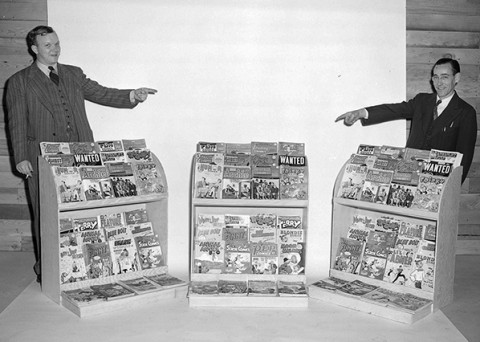 I began doing this column on Jan. 3rd 2013 just after I had finished and sent off the long article I'd written on WECA comics for the Overstreet Price Guide which was finally published this year.  I had been out of collecting comics since about 1975 and after I retired from teaching high school at the end of June in 2012, some 37 years later, decided to look in on them as a sort of retirement preoccupation in the hope of fending off the impending entropy of old age that can fester when every day becomes a Saturday and you start serendipitously floating on the surface of a calm, Sargasso sea that had just yesterday been the churning ocean of the work day world that you needed to claw at every day just to stay on its surface.
But I needed an angle in, and I remembered Patrick Loubert and Michael Hirsch's The Great Canadian Comic Books, which I signed out of the Hamilton Public Library in 1972 and this made me further remember that I had purchased a copy, at around that same time and unknowingly, of the 1945 Tang one-shot compendium in a group of about a half-a-dozen golden age comics at $2 each from someone who had placed a classified ad of some comics for sale in The Spec. This also reminded me that I had won an eBay auction 4 or 5 years earlier for a copy of Better Comics Vol. 2 No. 1, not really knowing anything about it other than it was a Canadian golden age comic with a cool cover and nobody in it that I recognized. I dug those comics out of my long boxes and looked through them again and realized that I had my angle.
Next I got a hold of John Bell's wonderful books on the topic and started to troll the web to get more informed, in general, about this strange group of Canadian comics that most people were referring to as "The Whites" (a term I first heard Capt. George Henderson use back in the late sixties). Then at Big-B Comics' annual back-to-school sale that year, I was combing through the back issue bins looking for Canadian golden age reprint books and managed to bump into Walter Durajlija, who remembered me as a long time local collector, and we started up a conversation about comics that drifted into my interest in The Whites and surprisingly and coincidentally reflected a similar recent interest brewing in his own collecting energies.  I remember I expressed an interest in contacting mysterious Whites collector, Stephen Lipson, whom Walt said he knew and I also threw out the suggestion that I could probably do a column on these strange old Canadian comics on Comic Book Daily as I waded through the old rain soaked, Film Noir Eisner back alleys of the comic world trying to find out more about them. Walt seemed warm to this possibility.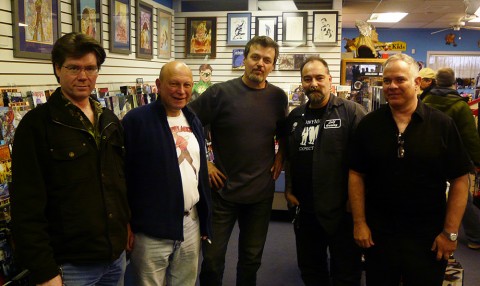 Well here we are two years and a hundred posts later and I'd like to thank all my fellow passengers on this expedition/safari into darkest WECA land. Besides being passengers you've all been contributors to this column as well by sharing your own knowledge and experiences with these wonderful Canadian comics and enhancing my own awakening to these books. Most importantly, this column has allowed me to meet so many fellow "creatures" out in the world who share and are affected by this same passion for Canadian golden age books, all of whom I can now call new friends. While writing this column and doing my research I was able to meet and count among my friends two of the original artists from Bell Features comics, Jack Tremblay and especially Gerald Lazare.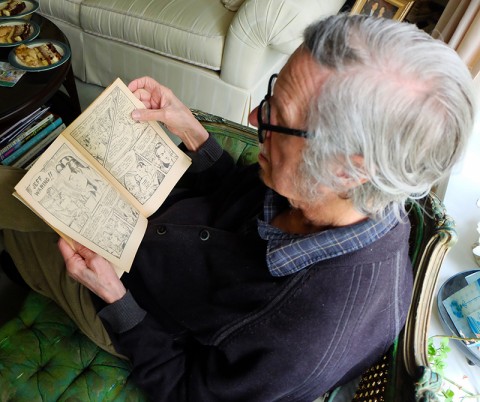 It is through this column that the families of many WECA creators I thought I'd never be able to find out anything about got in contact with me (e.g., Clayton Dexter, Lou Skuce, Manny Easson, Kurly Lipas…).  When I started this column, I only had less than half-a-dozen WECA books and, either indirectly or directly, this column has helped that collection grow to over 180 books with over 70 coming in the last half of this year alone—these are books I never thought I'd come across.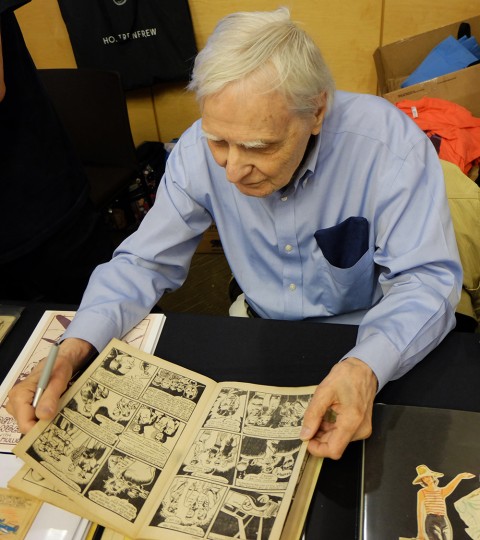 I've done what I set out to do when I began this column. I helped to contribute to bringing these obscure war-time Canadian comics back into the fold of current comic book collecting consciousness. I didn't want these comic books and their Canadian-ness to stay forgotten and to be a part of that greater whole engine that is bringing these books home is very gratifying.
I especially want to thank Walter Durajlija for giving me the chance to do this column and Scott VanderPloeg for his great editing job, helpfulness, and general oversight. I urge any of you who have something to say about these Canadian golden age books send your thoughts into Walt or Scott and become guest columnists under this mast-head in the way that Walt has guest columnists for his Undervalued Spotlight column.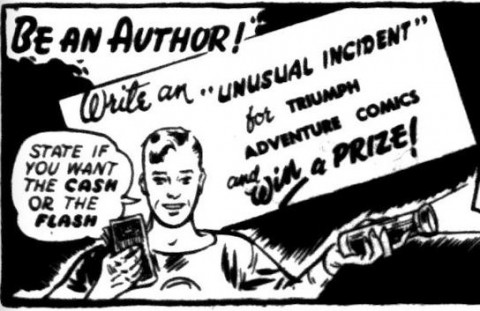 All of you know the tradition of "Death of …." issues in comics—their sense of finality is, more often than not, questionable. Those of you like me who grew up in the Silver Age know that life is bookended by doors and is itself a series of doors. It's time now for me to go through another door and direct my energies towards reaching a slightly different horizon. These things may never see fruition or may finally appear in a form quite different from what I now envisage, but I do want to put together a large-sized collection of original Bell Features artwork accompanied by short biographies of and interviews with the artists and/or their relatives where possible. I've taken the first step of examining the original Bell art pages at the Library and Archives of Canada and selected 150 of them that I have now obtained license to reprint as a collection.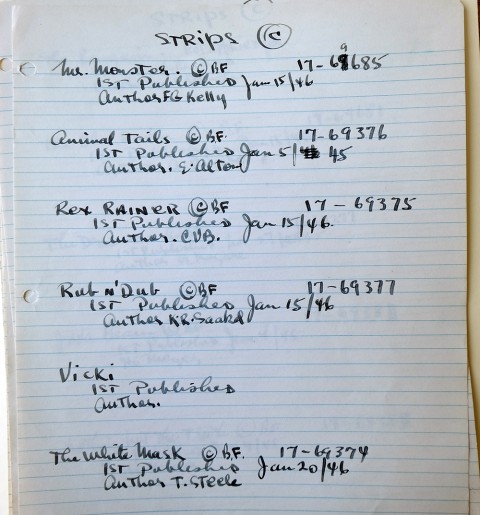 I also want to work on reprinting a collection, in three Volumes, of Freelance stories from the WECA period which, to my mind, were probably the best written (by Ted McCall) in the Canadian war-time comics. However, I will try to post whenever I have something significant to share and I've always enjoyed sharing my ideas here.
An honest and sincere thanks to everybody who read and contributed in so many varied ways to the health of this column. Most of all, I want to thank my wife, Sylvie, for her encouragement and letting me play with my comics.