Every week Comic Book Daily asks the question and the crew (and special guests) give their answers; we'll be doing this for 52 weeks. Tip of the hat goes to the gang at Scans Daily for the inspiration and Peter DeCourcy for this week's question.
[box type=question]We've been seeing a lot of 'outside the medium' writers tackle comics, but it was mostly them doing 'superhero' work or adapting their properties. Who is the one writer (of any genre) you'd like to see tell original stories through comics?[/box]
Peter DeCourcy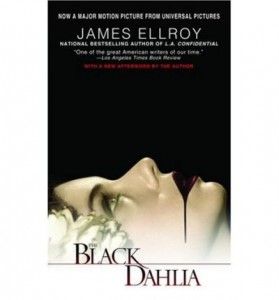 I've been a long time fan of James Ellroy and his succinct writing style would be interesting to see filtered through the eyes of a talented artist (someone with an economic art style like Steve Lieber) as his style of telegraphed prose ("He often employs stripped-down staccato sentence structures, a style that…Ellroy describes as a "direct, shorter-rather-than-longer sentence style that's declarative and ugly and right there, punching you in the nards."") would be a visually challenging to convey.
So which writer would you like to see bring an original work to comic books?
Scott VanderPloeg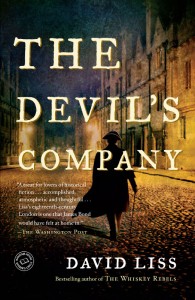 I'm a fan of David Morrell and David Liss, both of whom have worked projects for Marvel. Unfortunately it's been using Marvel's stable of superhero characters, in effect forcing these writers in the trappings of the standard comic book. What I hoped to see was these writers taking their skills and applying them to the graphic novel format, melding with a talented artist to further the genre.
It started well in the 1970s with Steranko and Chandler: Red Tide, Delaney and Chaykin with Empire, Eisner with a variety of works.  Unfortunately it got turned around with Stephen King in the 1980s writing for comic books. Most of us love Cooke's adaptations of Westlake's Parker, King adapting his own Dark Tower, and hope to see more of this in the future.
I'd like to see David Liss take his skillful historical fiction and give us a solid graphic "novel", or at least rework his novels into graphic adaptations.
Alexa Tomaszewski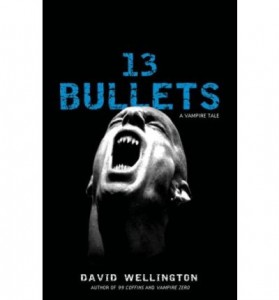 David Wellington worked on the Marvel Zombies 2 story line. It was highly successful but I'd like to see him actually tackle comics in a larger sense than just a single issue or two. Zombies some may say are Wellington's specialty. His career launched when through his website he started releasing chapters of a story outlining the Zombie apocalypse. It's not the Walking Dead, it's the exact opposite – from the POV of the zom's! Of course there are humans, heroines, and abominations. This little web series was turned into three books – epic books. After tackling zombies, Wellington tried vampires. Vampires who are nasty, bald, pointy ear'd – and hungry. The hero appears to be an old man slayer, but it comes to be seen our real vampire slayer is a bad ass lesbian cop, Laura Caxton. By all means my favorite series, starting with 13 bullets, there are now three books in that series. There's another on the way. Recently Wellington turned to two new story features – werewolves and the Canadian arctic. Two more books came out of that one. All the stories have masterfully crafted characters. Weapons both specialty and regular issue are researched to no end. Setting and landscapes painted with perfect and gory words. These stories would translate so well to the panel, the page. During an interview in 2010 I asked if he'd be up to turning his books into stand alone comics or movies. He said he loved the idea and he loved even more the idea of someone else taking his writing and making it their own in terms of art. This he said happened during his work on Marvel Zombies. I hope like Joe Hill and Neil Gaiman, Dave Wellington considers the panel and page. Like Stephen King's The Stand or Dark Tower I'd love to seen Wellington adapt them OR even more excited create something totally new.
All this aside –
Chuck Palahniuk. . . Can you imagine a comic to go along with his yucky visuals? Any story from the book Haunted would make a great Tales from the Crypt
Candace Bushnell – Superhero's in the City
John Wyndham – Treffids VS Zombie VS Humans (that'd be a goodie)
Patricia Cornwell or Kathy Reichs – the medical examiners: solving crime forensically
Peter: Alexa, you've got to read Batman as written by Chuck Palahniuk – highly recommended.
Is there any deceased writer you'd like to see resurrected to give us original content as a comic creator? I'd love to see Ernest Hemingway..
Alexa: Mary Wollstonecraft Shelley, writer of Frankenstein. Her mother was Mary Wollstonecraft who was an 18th century writer and advocate for women's rights.- best known for A Vindication of Rights of Woman. It's almost no surprise that this iconic monster is filled with both human emotion and monstrous rage and power. He was maybe the first in a line of Superhero's who were seriously disfigured, thought to be the enemy and turned out to have a human side, the best part of the human side, the spirit of compassion. Bet she would have come up with an awesome comic, I mean after all she thought up one of the scariest monsters in the history horror. She'd write an amazing Darkman.
Chris Howard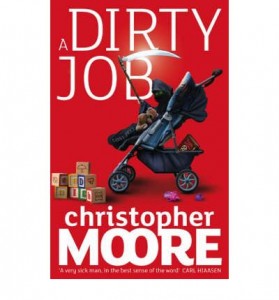 Well I just got one wish, which was for Christopher Moore to write a comic and he just did! If we're exhuming, then Vonnegut. He certainly would have come up with something interesting. Some day I'd be tempted to try adapting some of his work.
Stanley Jon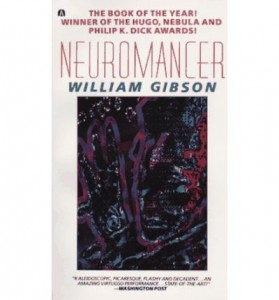 I'd like to see William Gibson take up the challenge. He might be able to do it because he seems like a writer who thinks "visually." The settings of his stories are vividly described as are all his characters. He puts a lot of effort in the describing the details. For example, the first sentence in Neuromancer is:
"The sky above the port was the color of television, tuned to a dead channel."
For him to succeed, I think he needs to be paired up with an artist who is a good draughtsman and a good colourist.
The other writer who could do it is Ray Bradbury. Ray Bradbury has written short stories, novels, plays and screenplays. Not too far of a stretch to see him produce a comic.
Chris: There was a series of Ray Bradbury stuff like 15 years ago I believe.
Stanley: There are plenty of people who have adapted Ray Bradbury's works over the years.  I don't think Ray ever did an "original" graphic novel.
Scott: Check out Comic Book Database to answer all of life's questions.  Bradbury wrote for EC long before any of us were around but it looks like no original graphic novels.
Ed Campbell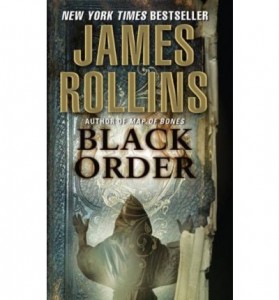 To be honest, comics is what I read most. So this question is not a good one for me. But my wife reads all the time (but not too many comics), so I passed the question on to my wife. Here is her answer:
If James Patterson can do graphic novels, the next one I'd like to see go that route is James Rollins. He is the author of Indiana Jones and the Kingdom of the Crystal Skull novel adaptation, which the funny thing is I've never read that book. I have read all of his other novels. He has a great list of adventures like Excavation, one that really scared the pants off of me. That is one I would love to see artists create these creatures. James Rollins also has a great Sigma Six series, which is about elite soldiers who go to all these crazy areas of the world, to clean up and kick ass. He also has a very creative kids book series as well with the adventures of Jake Ransom. For me this would be the author to watch for in the graphic novel section.