It's time for another update from BIFF SOCKO, TWO-FISTED NEWSHOUND. Biff Socko covers Comic Book News like zits on the A-V Club. Faster than Perry White! Stronger than J. Jonah Jameson! Hotter than Cat Grant. He is…BIFF SOCKO!
DATELINE: HOLLYWOOD – IRON MAN 3 racked up  $175-million in North American box office and over $700-million worldwide. Marvel Head Kevin Feige says it shows the power of the franchise, and Marvel Studios. He then adds: "So will you all now get off my ass about GHOST RIDER: SPIRIT OF VENGEANCE?".
DATELINE: ETERNIA –  As of Issue 4 of DC's HE-MAN AND THE MASTERS OF THE UNIVERSE, He-Man will be wearing long pants.
The company says it's to tone down the "barbarian" look of the character, but this reporter has discovered the REAL reason for the abandonment of the short shorts. In the past, when he transformed from Prince Adam into He-Man, his Sword of Power can be seen…just a little…and usually only when Evil-Lyn is around.
DATELINE: ENGLAND – The YORK PRESS reports that a large green woman in tattered clothes assaulted a 17-year old girl outside a McDonald's on April 26th.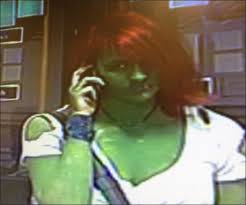 Authorities have crossed SHE-HULK off their suspect list because of the red hair. They have eliminated a SKRULL as a suspect because of the chin. Right now the best working theory is a cross-dressing  J'ONN J'ONZZ…which sheds a whole new light on the name MAN-hunter.
STAY INFORMED, DISCERNING READERS! STAY ALERT, INVOLVED CITIZENS! STAY STRONG, BEANTOWN! FOLLOW BIFF SOCKO ON TWITTER @bsocko