It's time for another update from BIFF SOCKO, TWO-FISTED NEWSHOUND. Biff Socko covers Comic Book News like zits on the A-V Club. Faster than Perry White! Stronger than J. Jonah Jameson! Hotter than Cat Grant. He is…BIFF SOCKO!
DATELINE: New York City–  It's official. DC Comics will be moving out of New York City in 2015 after 80 years of publishing in the Big Apple. They will be headed to Burbank, California to join DC's Television, Movie, Video Game, Digital, Toy, and Licensing divisions.  Business experts predict DC Publishing will spend three years in Southern California…before returning to New York City because they can't find a decent bagel with a schmear.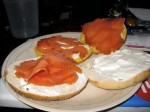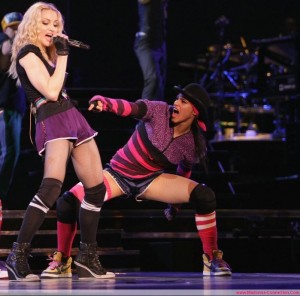 DATELINE: Hollywood –  SOFIA BOUTELLA has been cast as the lead female villain in the movie adaptation of MARK MILLAR's & DAVE GIBBON's comic book series THE SECRET SERVICE. Boutella is best known as a backup dancer on MADONNA's "Confessions Tour". She also danced in some of Madonna's music video's. Director MATTHEW VAUGHN says he is about to close a deal casting the lead MALE villain, using the Guy Who Designed Madonna's Pointy-Coned Bra.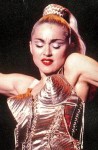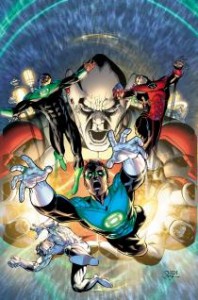 DEADLINE: Milky Way–  DC's multi-comic event "Lights Out" will conclude in this week's GREEN LANTERN ANNUAL #2. The action-packed finale will show RELIC destroying all the existing Lantern Corps and replacing them with new ones-
TANGERINE LANTERN- Draws on the power of CITRUS
SEAFOAM LANTERN- Draws on the power of BATHROOMS
RAW UMBER LANTERN- Draws on the power of CRAYOLAS
TAUPE LANTERN – Draws on the power of HGTV
MAUVE LANTERN- Draws on the power of FA-A-A-A-A-A-A-BULOUSNESS!
PLAID LANTERN- Draws on the power of GRANDAD'S BERMUDA SHORTS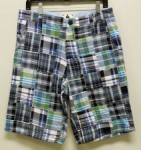 STAY INFORMED, DISCERNING READERS! STAY ALERT, INVOLVED CITIZENS! STAY CLASSY, OA!! FOLLOW BIFF SOCKO ON TWITTER @bsocko