It's time for another update from BIFF SOCKO, TWO-FISTED NEWSHOUND. Biff Socko covers Comic Book News like zits on the A-V Club. Faster than Perry White! Stronger than J. Jonah Jameson! Hotter than Cat Grant! He is…BIFF SOCKO!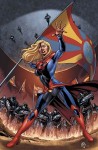 DATELINE: WORLD-WIDE SUPER INTERNET HIGHWAY– Jill Pantozzi (@TheNerdyBird) at The Mary Sue (themarysue.com) is reporting that Supergirl will undergo a radical costume change in DC's SMALLVILLE.  Pantozzi says big change is she will be wearing…pants. The first response on TWITTER was from @HornyInMomsBasement57 who wrote: "JUST pants? Mmmmmm, dee-LISH!". The second response was from @ContinuityDouche119, who wrote: "This shall not stand! This is BLASPHEMY!! I hope this abomination doesn't transfer over to her own comic book!". The next 239,768, 201 responded with "Supergirl has her own book?"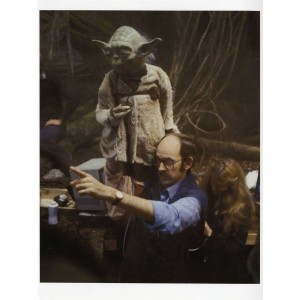 DATELINE: DAGOBAH-  Not every actor from the original Star Wars trilogy has signed to come back for the 7th movie. Mark Hamill, Carrie Fisher and Harrison Ford have all agreed to reprise their rolls in the new film, but one notable holdout is YODA. In a recent interview in "Jedi Masters Monthly", Yoda was quoted as saying: "Movie, I will not do. Demands, have I." Yoda says it has nothing to do with money, but with the very puppetry that brings him to life. He feels he should have some say in the process: "If hand up ass there must be, CHARLIZE THERON I demand!"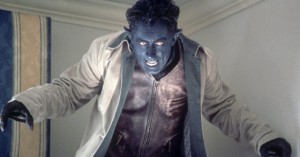 DATELINE: HOLLYWOOD-  Despite rumors to the contrary, it looks like ALAN CUMMING will not be returning as Nightcrawler in the upcoming movie X-MEN: DAYS OF FUTURE PAST.
The headline running in VARIETY is: "ALAN CUMMING, NOT"… ironically, this was also the title of a popular sex education film in the 1970's.
STAY INFORMED, DISCERNING READERS! STAY ALERT, INVOLVED CITIZENS! STAY CLASSY, TATOOINE! FOLLOW BIFF SOCKO ON TWITTER @bsocko