It's time for another update from BIFF SOCKO, TWO-FISTED NEWSHOUND. Biff Socko covers Comic Book News like zits on the A-V Club. Faster than Perry White! Stronger than J. Jonah Jameson! Hotter than Cat Grant. He is…BIFF SOCKO!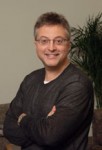 DATE LINE: GOTHAM CITY- Motion Picture powerhouse Michael Uslan –the producer of the "Dark Knight" Trilogy– will be the writer for the comic book SHADOW/GREEN HORNET: DARK KNIGHTS for Dynamite Entertainment. This announcement was greeted with great joy by the entire community of comic book writers, because there just aren't enough movie scripters, directors, and actors penning comics…now we're going to get PRODUCERS in on the act.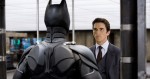 DATELINE: HALL OF JUSTICE-  In other Batman-ish news, CHRISTIAN BALE has confirmed that he will NOT play the Caped Crusader in any JUSTICE LEAGUE film. Bale has long stated that the only thing he would return for would be a fourth DARK KNIGHT movie, only if CHRISTOPHER NOLAN was involved. Response has been immediate.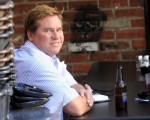 VAL KILMER quickly stated: "I wouldn't mind another crack at the role."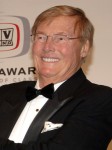 To which ADAM WEST responded: "You can kiss my ass, Kilmer! You'll have to pry that cowl from my cold, dead fingers!"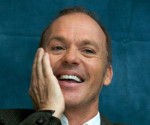 Meanwhile, MICHAEL KEATON just sits back…and smiles.
DATELINE: HOLLYWOOD-  Ever since announcing on his Facebook page that Marvel had requested a meeting with him, Vin Diesel's name has been batted around in every nook and cranny of the Internet. Some have speculated he is being sought to play Thanos in the AVENGERS 2. Some have guessed Vision. But, one of leading bookmakers in Las Vegas has posted a Favorites Board, listing the odds for possible roles: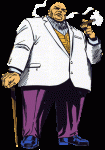 KINGPIN: 18-to-1 ("Hey! Another plate of linguini for Mr. Vinnie!")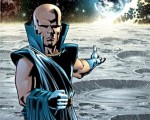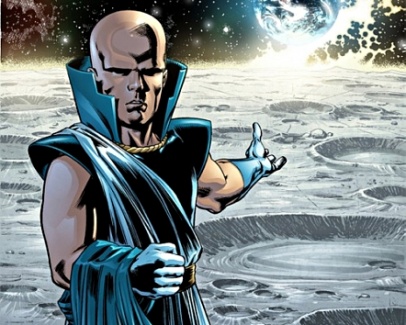 THE WATCHER: 6-to-1 ( "Uatu? What is he? An eskimo?")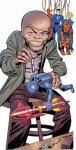 PUPPETMASTER: 12-to-1 ("He's an actor, not an agent!")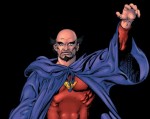 DOCTOR DRUID: 21-to-1 ("Is that the guy who's on CELEBRITY REHAB?")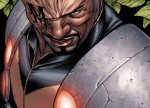 BISHOP: 36-TO-1 ("No, no, no. Mr. Diesel is not going to carve an 'M' into his face")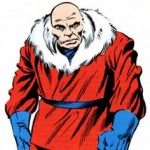 RED GHOST: 42-to-1 ("An accent role? No thanks. Vin prides himself on his diction")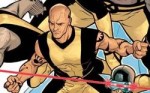 INK: 100-to-1 ("Would the tattoos have to be real? He's a little scared of needles")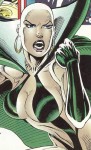 MOONDRAGON: 3-to-2 ("You would have to do a lot of CGI to give him that pair of full, round, luscious…earrings.")
STAY INFORMED, DISCERNING READERS! STAY ALERT, INVOLVED CITIZENS! STAY CLASSY, WATCHTOWER!! FOLLOW BIFF SOCKO ON TWITTER @bsocko