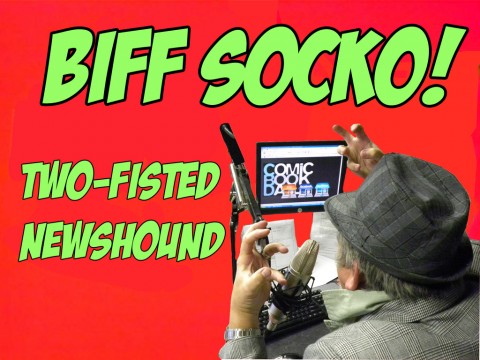 It's time for another update from BIFF SOCKO, TWO-FISTED NEWSHOUND. Biff Socko covers Comic Book News like zits on the A-V Club. Faster than Perry White! Stronger than J. Jonah Jameson! He is…BIFF SOCKO!
DATELINE: NEW YORK– Some clever analysts have gone over the art from the Retail Variant Cover for  the first issue of Marvel Now AVENGERS. In doing so, they have determined what the Avengers line-up will be. According to this analysis, the Avengers will be: JOHN STEED, EMMA PEEL, TARA KING, CATHY GALE, DAVID KEEL, RICHARD BENSON, and a yet un-named DODGE MID-SIZE SEDAN.
DATELINE: MARVEL- As the exciting climax of A VS. X rapidly approaches, efforts are underway to spin-off from the series. PHOENIX is at the heart of these discussions. This has prompted the Marvel higher-ups to consider coming up with another cosmic force named after a city populated for the most part by retirees. So prepare yourself for the onset of ST. PETERSBURG FORCE! When the St. Petersburg Force takes over an individual, they possess the power to devastate whole planets, and the unquenchable desire to wear really ugly shorts, and white socks with sandals.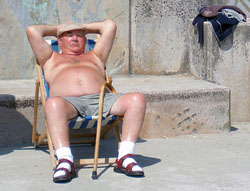 DATELINE: HOLLYWOOD– A new male vampire will be introduced in the pages of Buffy the Vampire Slayer: Season 9, Issue 14. Billy will be a male slayer with none of the usual powers of the (Capital S)  Slayers. This comes as good news to Joss Whedon fans. It also comes as good news to the Porn Industry which has a long track record doing take-offs of other Whedon properties, and has gotten all the mileage they can out of "Busty the Vampire Layer", "Sex-Doll House", and "Dr. Whore-ible's Sing-Along Log."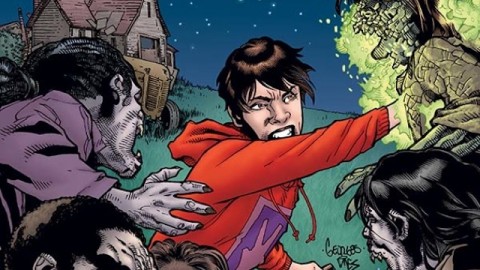 STAY INFORMED, DISCERNING READERS! STAY ALERT, INVOLVED CITIZENS! STAY CLASSY, ST. PETERSBURG! FOLLOW BIFF SOCKO ON TWITTER @bsocko