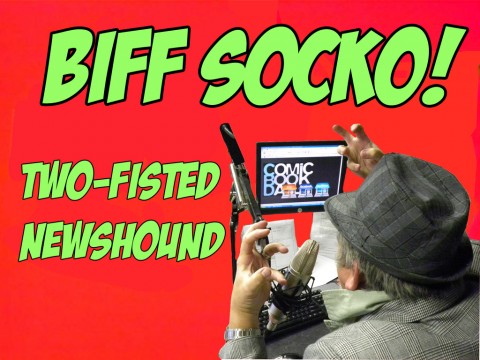 It's time for another update from BIFF SOCKO, TWO-FISTED NEWSHOUND. Biff Socko covers Comic Book News like zits on the A-V Club. Faster than Perry White! Stronger than J. Jonah Jameson! He is…BIFF SOCKO!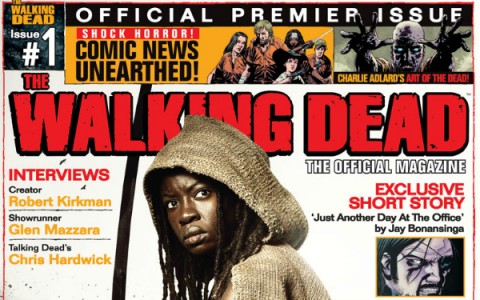 DATELINE: ZOMBIE APOCALYPSE – It may have started as a comic, but WALKING DEAD has become a world-wide cottage industry. TV Series, video games, and now, it's own magazine! WALKING DEAD MAGAZINE Issue 1 hits the stands with an introduction by creator Robert Kirkman, information on Season Three, set visits, and interviews with the stars of the series. There are also reports that the issue will feature a 3-D centerfold with a naked female zombie whose entrails drop into your lap. (CAUTION: DO NOT READ IN A DENNY'S)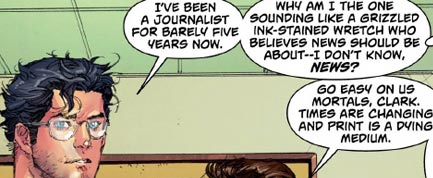 DATELINE: METROPOLIS-. USA Today is reporting that CLARK KENT makes a major decision in SUPERMAN #13. The story says Clark will quit his job at the Daily Planet. Writer Scott Lobdell hints that Kent will take to the internet where he will speak the unvarnished truth! Except for the whole "I'm-An-Alien-From-Another-Planet-With-The-Power-of-A-God-Hiding-Among-You" thing.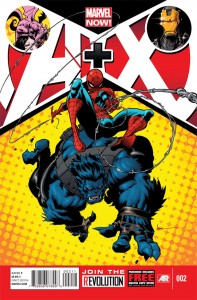 DATELINE: MARVEL NOW UNIVERSE- AVersusX begat AVX which now begets A+X. Each issue of A+X will feature two stories, and each one will team up an Avenger with an X-Man. AXE BODY SPRAY has a direct tie-in with A+X. The new fragrance is called COMICON B.O. BUSTER and its slogan will be "Your Online Girlfriend Won't Be Able to Keep Her Hands Off You! (Even though he's really a 47-year old high school Chemistry teacher named Larry)"
STAY INFORMED, DISCERNING READERS! STAY ALERT, INVOLVED CITIZENS! STAY CLASSY, WOODBURY! FOLLOW BIFF SOCKO ON TWITTER @bsocko