It's time for another update from BIFF SOCKO, TWO-FISTED NEWSHOUND. Biff Socko covers Comic Book News like zits on the A-V Club. Faster than Perry White! Stronger than J. Jonah Jameson! Hotter than Cat Grant. He is…BIFF SOCKO!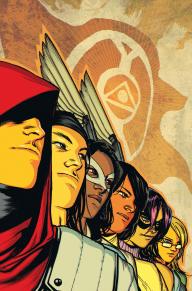 DATELINE: Coral City-  DC has announced it is cancelling Gail Simone's THE MOVEMENT in May. The last issue will be #12. THE MOVEMENT had a number of fatal flaws: The artwork by Freddie Williams II was too well laid out, with graphics that were too creative and well-rendered. Simone's writing was doomed to low sales, with her typical reliance on fascinating characters, believable dialogue, and intriguing plotlines. Oh SHAME on you, Ms. Simone. Obviously, the DC Brass expected so much less of you
DEADLINE: Gotham City–  Jill Pantozzi is reporting on the marysue.com that the website Actors Access is soliciting for a number of roles on the upcoming Batman spinoff GOTHAM. For the part of young Bruce Wayne, they are looking for someone 11-years old who is "son of Thomas and Martha Wayne. Dark haired, handsome, soulful, wise, strong willed. A kid with tragic gravitas". Translated, this means: sixth grade versions of Leonardo DiCaprio. Oh wait, we've already seen that…Dis Guy: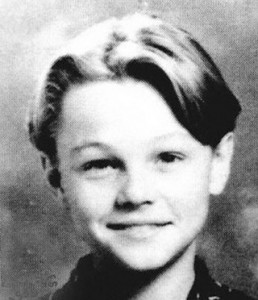 DATELINE: Central City– Another blast from the past has been added to the cast of the WB network's upcoming FLASH series, starring GRANT GUSTIN as the Scarlet Speedster.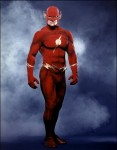 JOHN WESLEY SHIPP, who played the hero in the 1990-91 CBS series THE FLASH, has been added to the cast of the new series.  Speculation has it, he will play the Silver Age Flash.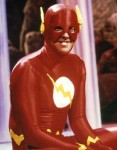 Other signings include RODD HAASE as Golden Age Flash,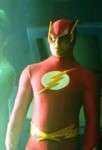 KEN JOHNSTON as Flash of Earth Two,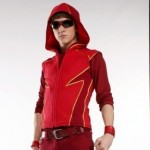 KYLE GALLNER as Impulse,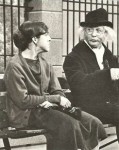 and ARTE JOHNSON as Guy Flashing Ruth Buzzi
<<<LET THE GOOGLING BEGIN!>>>
STAY INFORMED, DISCERNING READERS! STAY ALERT, INVOLVED CITIZENS! STAY CLASSY, Burbank!! FOLLOW BIFF SOCKO ON TWITTER @bsocko