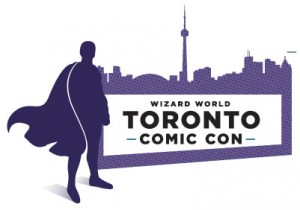 Excelsior!
Today was the first day of Wizard World Toronto and it was awesome!
Pete and I arrived just before the con opened and we slowly made our way through the Direct Energy Centre. It was a little slow to start, but that's usually the case when it's the first couple of hours on the first day. But, by the time Pete and I had finished sitting in on a panel of the new IDW comic book Kill Shakespeare (and then interviewed the creative team), it was a little busier.
A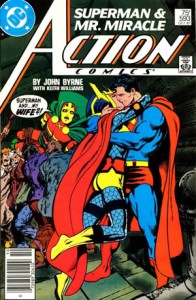 ll and all it was an enjoyable, but slow day. The con itself is kind of small (Silver Snail doesn't even have a booth and it seemed strange not to have them there), but the dealers who are there are very friendly and eager to help (especially if they think you're a newbie!). The creators and guests are all approachable – passing by his booth, I even shared a piece of my strawberry Pocky with a wrestler.
Not that you care about my con scores, but I got an awesome zombie shirt and a couple of out-of-print Gotham Adventures trades. I also scored a copy of the uber-creepy and sleazy Action Comics #593 for a $1. I did get to meet Gail Simone (and I was quite proud of myself, I didn't go all screaming fangirl). I got my copy of You'll All Be Sorry! signed.
With both Pete and I still a little under the weather, we ended up packing it in. We're saving our strength for tomorrow. If you're in the area, drop by and say "Hello!" David will be with us tomorrow and, when we're not interviewing people, we'll be hanging out and lending a hand by the Big B booth (booth #826).
Hope to have more to report tomorrow!