The Bestselling Graphic Novels for June 2010 (Bookstore Channel)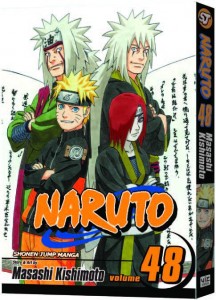 Nielsen BookScan has released its rankings for the bestselling adult graphic novels in the bookstore channel for June 2010. Using sales data provided by major book chains, online retailers, mass merchants, and select independent retailers, the list tracks sales made between June 6th and July 4th.
The two best selling graphic novels for June 2010 were Naruto (volume 48) and Vampire Knight (volume 10).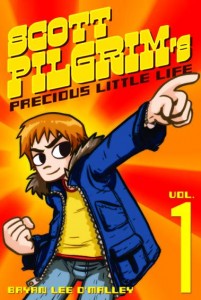 However, five of the eleven top slots in the list were held by the five Scott Pilgrim volumes (Oni Press), with the first volume holding the third highest ranking for June. With the sixth (and final) volume being released later this month and the film, Scott Pilgrim versus the World, opening on August 13th; it's no surprise that hype for the series has increased. It demonstrates the power that film adaptations have in not only generating interest in a series but how that interest consistently sells books through this channel.
Rounding out the top five graphic novel sales for the month were Bleach (volume 31) and Hellsing (volume 10).
Manga titles dominate the list and of those titles, six were published by Viz Media, three from Yen Press, and Del Ray, Tokyopop, and Dark Horse each have one title on the list. For comic publishers, DC Comics held two spots near the end of the list – Watchmen was ranked 18th and Final Crisis was ranked 20th. While Kick Ass did marginally better in terms of sales (it was ranked 16th), it was Marvel Comics only entry on the list.
| | | | |
| --- | --- | --- | --- |
| RANK | TITLE | AUTHOR | PUBLISHER |
| 1 | NARUTO VOL. 48 | MASASHI KISHIMOTO | VIZ MEDIA |
| 2 | VAMPIRE KNIGHT VOL. 10 | MATSURI HINO | VIZ MEDIA |
| 3 | SCOTT PILGRIM VOL. 1 | BRYAN LEE O'MALLEY | ONI PRESS |
| 4 | BLEACH VOL. 31 | TITE KUBO | VIZ MEDIA |
| 5 | HELLSING VOL. 10 | KOHTA HIRANO | DARK HORSE |
| 6 | SCOTT PILGRIM VOL. 2 | BRYAN LEE O'MALLEY | ONI PRESS |
| 7 | SCOTT PILGRIM VOL. 3 | BRYAN LEE O'MALLEY | ONI PRESS |
| 8 | SCOTT PILGRIM VOL. 4 | BRYAN LEE O'MALLEY | ONI PRESS |
| 9 | BLACK BUTLER VOL. 2 | YANA TOBOSO | YEN PRESS |
| 10 | YU-GI-OH! R VOL. 5 | AKIRA ITO | VIZ MEDIA |
| 11 | SCOTT PILGRIM VOL. 5 | BRYAN LEE O'MALLEY | ONI PRESS |
| 12 | NEGIMA! VOL. 26 | KEN AKAMATSU | DEL REY BOOKS |
| 13 | SOUL EATER VOL. 3 | ATSUSHI OHKUBO | YEN PRESS |
| 14 | ALICE IN THE COUNTRY OF HEARTS VOL. 3 | QUINROSE | TOKYOPOP |
| 15 | NARUTO VOL. 47 | MASASHI KISHIMOTO | VIZ MEDIA |
| 16 | KICK-ASS HC | MARK MILLAR | MARVEL COMICS |
| 17 | BLACK BIRD VOL. 4 | KANOKO SAKURAKOJI | VIZ MEDIA |
| 18 | WATCHMEN TP | ALAN MOORE | DC COMICS |
| 19 | BLACK BUTLER VOL. 1 | YANA TOBOSO | YEN PRESS |
| 20 | FINAL CRISIS TP | GRANT MORRISON | DC COMICS |
Devil's Due Publishing Leaves Diamond Distributing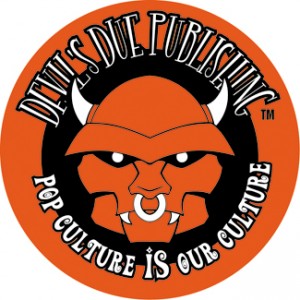 Devil's Due Publishing (DDP) has broken ties with Diamond Comic and Diamond Book Distributors effective July 7th, 2010.
According to the publishing company, the split came about because of a disagreement between them and Diamond about back returns and fees from 2008 and 2009. Attempting to recover these fees by garnishing the company's revenues has, according to DDP president Josh Blaylock, created an increasingly unstable cash flow for the company. As a result, DDP, which had originally planned to increase its offerings in 2008, has had to scale back its releases in order to pay its talent, licensors, and other expenses. Having exhausted all of its options (and fallen behind on its payments to talent), DDP has split with Diamond – a firm that dominates distribution to the direct market channel – until the publishing company examines its sales history at Diamond from 2008 onwards. Stating that this was not an easy decision, Blaylock states that he is still open to negotiating with Diamond in the future.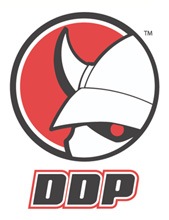 Haven Comic Distributors will take over the company's product offerings to the direct market (comic book retailers). Focusing on increasing its market slice in digital distribution, DDP will still offer its products through Graphic.ly, iVerse (through the iTunes App store), and comiXology, stating that a greater share of the sales from its digital distribution hannels goes directly to the creators and licensors. DDP has yet to announce its new distributor to the bookstore channel.
Mother Claims Manga is Responsible for her Son's Mental Illness
According to the Crestview Bulletin, Margaret Barbaree, founder of a citizens' group called Protect Our Children, claims that "My son lost his mind when he found this." Her son, who is now "in a home for extensive therapy", had stolen the manga from the city's public library last summer.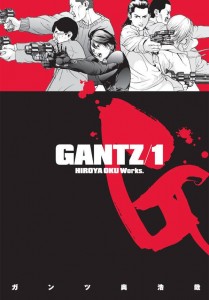 The investigation started when Barbaree approached the city council. Using examples from the manga, Barbaree also presented a petition to the city council with 226 signatures, which she said was protesting the availability of manga (which she misidentified as anime) at the library.
Contrary to Barbaree's claims that the manga, which she described as "shocking" and "graphic", is easily accessible to children, the city council's investigation found that adult manga is separated from the manga for children and young adults. They also found that the non-adult manga offered by the library is age appropriate. The library maintains that they're only meeting the demand for manga from its patrons. Furthermore, Resource Librarian, Sandra Dreaden, states that some of the people who signed the petition were misled: "They told us she [Barbaree] approached them at the Christmas parade and asked them to sign a petition protesting pornography in the library."
On the one hand, I see her as a woman who has a mentally ill son who is looking for answers. On the other (more cynical) hand, I see her as a woman who is so incensed that a book is available at her library – a book, which (in her mind, at least) is objectionable – that she must do everything and anything (including misleading people to get their support), to get that book removed from the library (I'm honestly surprised she wasn't quoting Seduction of the Innocent). For a woman whose mind-set is like this, I wonder if her son's only "mental illness" is the fact that he read a book – which he stole (who steals from a library?) – his mother found so objectionable?*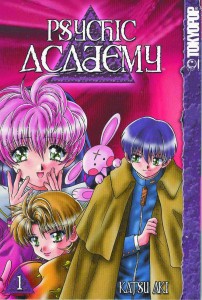 While the titles of the manga were not named by the paper, Brigid Alverson (of Robot 6 over at Comic Book Resources) reported that the insanity-inducing manga that Barbaree was referring to (and used examples from) were Dark Horse's Gantz and Tokyopop's Psychic Academy.
* Disclaimer: I'm not saying that mental illness doesn't exist or that her son doesn't have one. I hope that if her son does have a mental illness that he finds the combination of meds and therapy that will do him the most good with the least amount of side effects. The only thing that I have a problem with is the fact that a lot of normal behaviours (such as adolescents disobeying their parents when it comes to reading material) can get pathologized that shouldn't. And that the pathologization of normal behaviours does create problems.