"DEAR DOC CURMUDGEON" IS A COLUMN BY CLINT McELROY, MADE UP OF COMPLETELY FABRICATED RESPONSES TO MOSTLY FABRICATED QUESTIONS. BUT YOU KNEW THAT, DUE TO YOUR DISCERNING NATURE AND BRILLIANT MIND WHICH WOULD NEVER FALL FOR A COLUMNIST TRYING TO BUTTER YOU UP…UNLESS YOU'RE INTO THAT.
Dear Doc Curmudgeon,
Since you are one of the very few people who knows what's really going on, I just had to write and ask you for your opinion. When I died in 1966 it put a crimp in running my empire…but I still think I'm doing a pretty decent job: I was right about The Little Mermaid. I was right about Pixar. I was right about Kimmel. But now I have some doubts about one of my ABC programming decisions. What do you think about me scheduling AGENTS OF S.H.I.E.L.D. against NCIS: NEW ORLEANS?
SINCERELY,
WALT DISNEY'S HEAD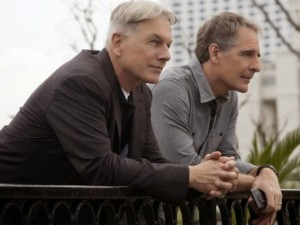 That's a tough one, WD'sH. You know I loves me some Bakula.
Look, I realize prime time scheduling isn't as important as it once was, what with DVR's, and Hulu and streaming, but putting one action-oriented crime show up against another might hurt you. PLUS…it IS Bakula. Of course, being an NCIS show, it will soon be running for five hours a day on USA Network and CLOO…so maybe the demand won't be so high.
As long as we're talking about scheduling, you should have a little pow-wow with your cronies over at Marvel Comics…
They are screwing up BADLY.
So are their counterparts at DC.
It's all these damn EVENTS!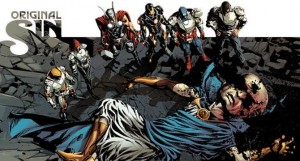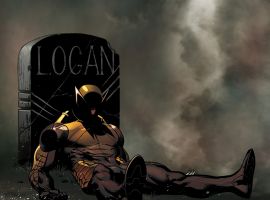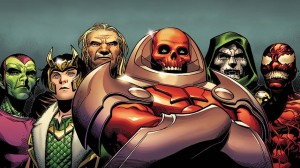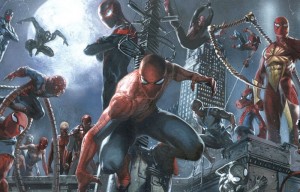 Right now, Marvel has four "Major Events" across their line: Original Sin, Death of Wolverine, AXIS, and Spider-Verse. Each one has tie-ins with multiple other titles, and they swerve back and forth across the story-telling landscape Obviously, someone has forgotten the vital instructions: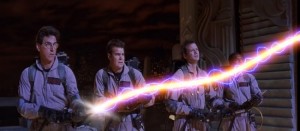 "Don't cross the streams.."
"Why?"
"It would be bad."
" I'm fuzzy on the whole good/bad thing. What do you mean, "bad"?"
"Try to image all life as you know it stopping instantaneously and every molecule in your body exploding at the speed of light."
"Total protonic reversal."
" Right. That's bad. Okay. Alright, important safety tip. Thanks Egon."
    There is WAY too much stream-crossing going on at Marvel. DC as well: Godhead, Earth 2: World's End, The New 52: Futures End, Multiversity…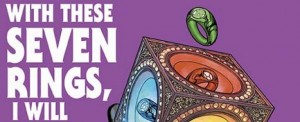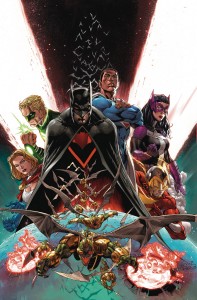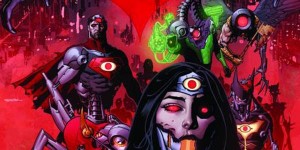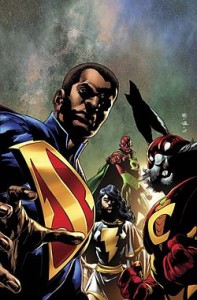 Sure am glad CRISIS occurred so we could get rid of all those other realities, aren't you?
(Sorry, we'll save that topic for an answer to a future phony question)
Do you remember the TV show BLOSSOM? You know, the one in the first half of the 90's starring Sheldon Cooper's girlfriend? At least once a month, NBC would run a promo that started: "Tonight, on a very special episode of BLOSSOM.." If you run that many 'special episodes' do you know what the episodes AREN'T?
Special.
Similarly, if you have that many "Earth-shattering, Game-Changing Major Events" do you know what they AREN'T?
I think you know where I'm headed with this.
In college I was dating a woman named Gertrudis. The name is real (Like I would make up "Gertrudis") but the part about 'dating' is a lie because I was a broke college student. We were boinking. She was a very generous woman, proven by the fact that she threw great parties. Every saturday night she would host a big bash at her digs. This was cool for about a month. Around week five, it wasn't special any more. A social function that happens every week at the same time is not a party…
…It's a meeting.
And nobody likes going to meetings.
You Marvel folks aren't going to release AVENGERS: AGE OF ULTRON on the same weekend as ANT-MAN. DC, you wouldn't let a network schedule GOTHAM and ARROW up against each other. So why do this?
I can understand the companies coming up with major events that compete with EACH OTHER. That makes total sense. Counter-programming. But in this case you are cannibalizing YOUR OWN sales, not just trying to take away from the competition. DC and Marvel are operating under a faulty business model where they regard the comic book consumer bottomless well of moolah. They think we will pony up for all these "special events" PLUS the titles that they cross-over to.
WE'RE DYIN' HERE, FELLAS!
Most of us are already expending massive amounts of brain power coming up with excuses for our spouses as to why we are spending as much as we ARE on comics. We can't spend any more!
You're making us choose. We don't like that. And let's look at the big dark picture here: ONE of you is NOT going to like the choice we make.
And the bigger DARKER picture: You just might make the choice TOO dear…where we just give up on this hobby altogether.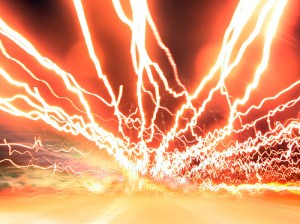 Total Protonic Reversal. It would be bad.
IF YOU LOVED WHAT YOU JUST READ, LEAVE A COMMENT, OR BETTER YET, SEND A MESSAGE TO [email protected] IF YOU DIDN'T  LIKE WHAT HE WROTE, SEND A MESSAGE TO [email protected] kltpzyxm. OR, JUST FOLLOW HIM ON TWITTER @doccurm.