DC announced Before Watchmen today. Here's a condensed version of the press release:
[quote]This summer, DC Entertainment will publish all-new stories expanding on the acclaimed WATCHMEN universe. As highly anticipated as they are controversial, the seven inter-connected prequel mini-series will build on the foundation of the original WATCHMEN, the bestselling graphic novel of all time. BEFORE WATCHMEN will be the collective banner for all seven titles, from DC Comics.
BEFORE WATCHMEN includes:
RORSCHACH (4 issues) – Writer: Brian Azzarello. Artist: Lee Bermejo
MINUTEMEN (6 issues) – Writer/Artist: Darwyn Cooke
COMEDIAN (6 issues) – Writer: Brian Azzarello. Artist: J.G. Jones
DR. MANHATTAN (4 issues) – Writer: J. Michael Straczynski. Artist: Adam Hughes
NITE OWL (4 issues) – Writer: J. Michael Straczynski. Artists: Andy and Joe Kubert
OZYMANDIAS (6 issues) – Writer: Len Wein. Artist: Jae Lee
SILK SPECTRE (4 issues) – Writer: Darwyn Cooke. Artist: Amanda Conner
Each week, a new issue will be released, and will feature a two-page back-up story called CURSE OF THE CRIMSON CORSAIR, written by original series editor Len Wein and with art by original series colorist John Higgins. There will also be a single issue, BEFORE WATCHMEN: EPILOGUE, featuring the work of various writers and artists, and a CRIMSON CORSAIR story by Wein and Higgins.[/quote]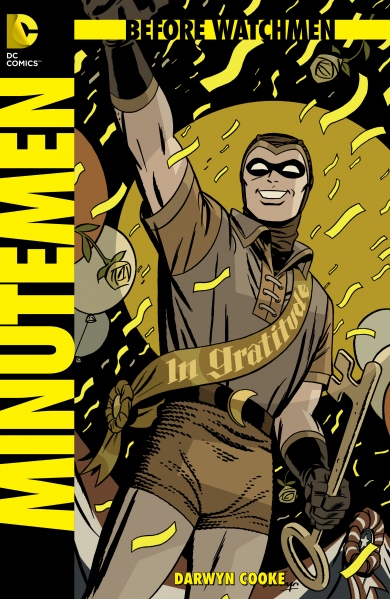 We've had our fair share of speculation regarding a Watchmen prequel, but now we know for sure. DC is on a roll and they want to keep the momentum building. How better to do that then resurrect one of their best selling properties.
[quote]It's our responsibility as publishers to find new ways to keep all of our characters relevant," said DC Entertainment Co-Publishers Dan DiDio and Jim Lee. "After twenty five years, the Watchmen are classic characters whose time has come for new stories to be told. We sought out the best writers and artists in the industry to build on the complex mythology of the original."[/quote]
Without a doubt that's an impressive list of creators: individually they can all carry a series with their name alone and combined it's a sure thing. Can't say I've seen anything but colours from John Higgins, but using him DC gets to have one of the original creators involved. Unfortunately a lot of these A list creators are known for excessive lateness, and with DC's new rules on keeping to schedule it may cause issues. This series cries out for digital and casual readers so keeping on track is paramount to its success. The plan looks to have one book a week shipped for 35 weeks. Brilliant strategy: keep the comic fan coming every week for their Watchmen fix. With that kind of return DC and comic shops should be able to interest these customers in more comics. Unless they miss a few weeks here and there. DC should give another go at their "if you liked Watchmen then try…" campaign. Retailers, dig out all that old Watchmen movie material, including the action figures, and re-merchandize them.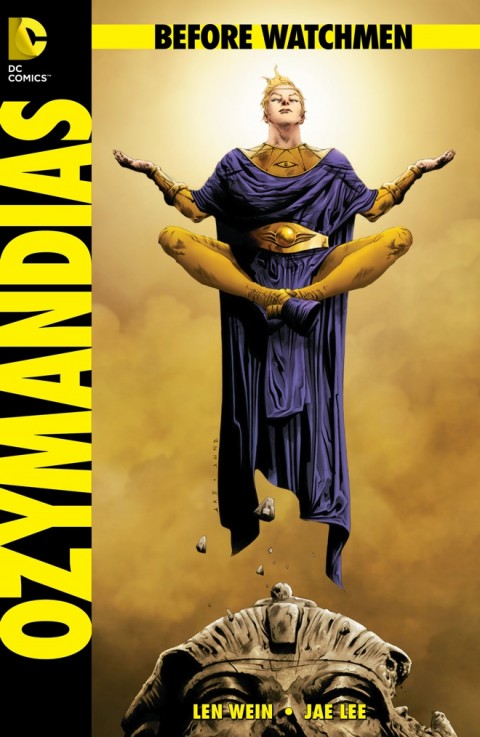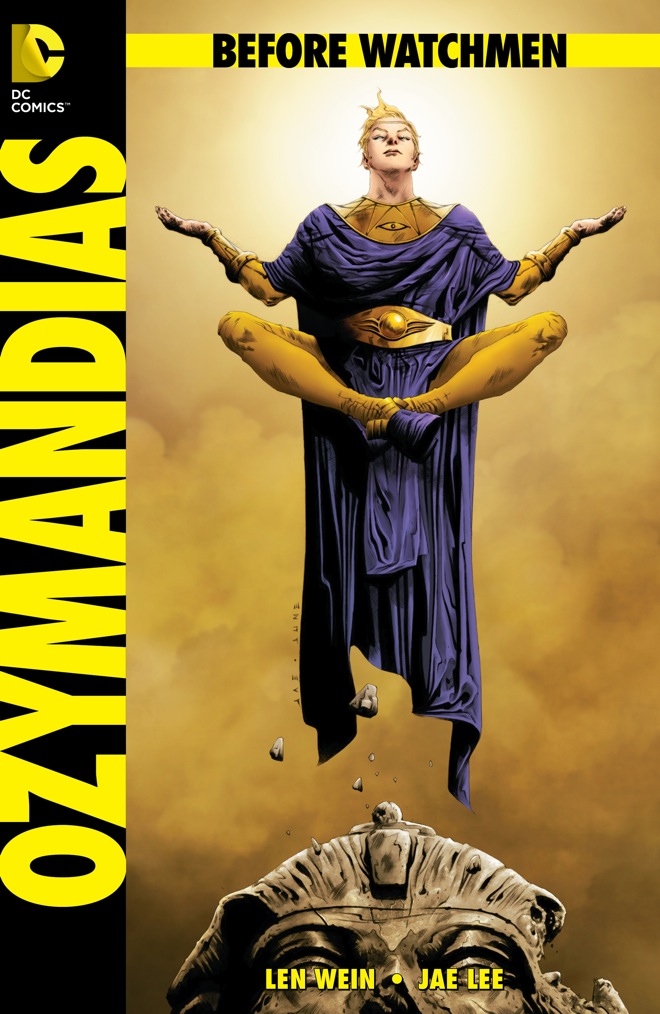 [quote]Speaking by telephone from his home in Northampton, England, Mr. Moore said, "I tend to take this latest development as a kind of eager confirmation that they are still apparently dependent on ideas that I had 25 years ago." [/quote]
We all knew Moore's position over all things Watchmen, so that was expected. Of course he was reusing Charlton characters for Watchmen so the ideas weren't all his, but he's glossed over that. Twenty five plus years means there's at least one generation of comic readers who don't remember the initial run, and if movies have taught us anything it's that great properties can be wonderfully reinterpreted for every generation.