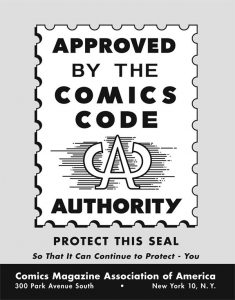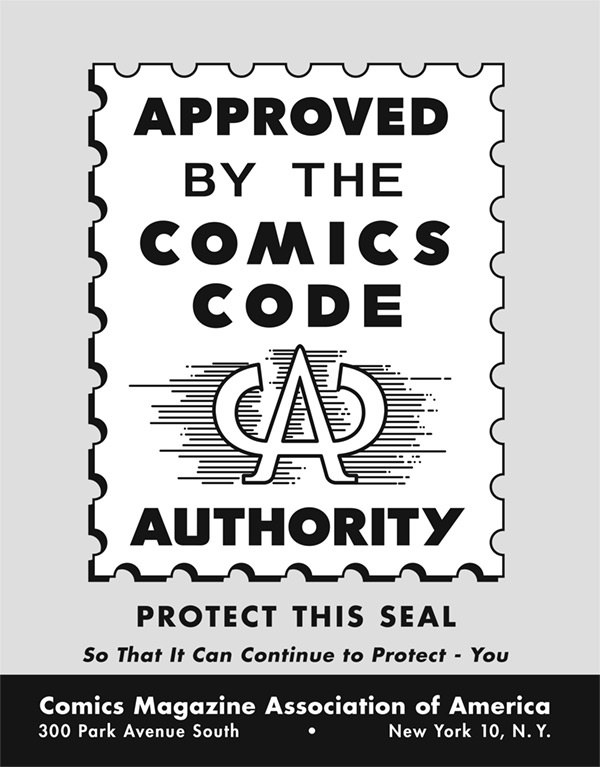 I ran across this great 1974 article reprinted from Inside Comics titled The Comics Code: 20 Years Of Self-Strangulation? It was the comments from Leonard Darvin, who worked for the Comics Code, that struck me. I've added his comments in italics, written in 1974 after twenty years of the comics code, and added my comments below his in relation to the current comics market, forty-three years later.
Were it not for the Code, comics might have survived as a small, offbeat type of publication for adults.
Only in this last decade are comics in North America being fully embraced as a graphic storytelling medium. Yes there have been exceptions that piqued the public interest for a short while, such as Maus and Watchmen, but there's still a negative connotation attached to comics. For whatever reason Europe and Asia accepted bande dessinee and manga as forms of printed entertainment, providing different products for every age group, with no stigmas attached.
There's no arbitrary limit on age. The Code, on a sexual level, for example, is no more restrictive than many state laws which say that children under 17 can't be sold a book which shows bare breasts. We have kept within the bounds of 17 or 18. It's up to the individual publisher to decide that he's putting a book out for kids of 7 or 8, or to decide to publish for 17 or older.
At this point I believe everyone accepts that comics aren't for children, and haven't been for a very long time. Mainstream publishers Marvel and DC do not print superhero comics for children. Some comics are created for children, but comics as a "kid's medium" is long gone. After comic fans began working in the industry in the 1970s we started seeing comics by fans for fans, and they wanted stories that appealed to them at their age.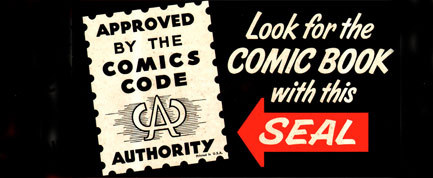 The Code can only be justified by the fact that a comic book is essentially a children's reading device. Take that element away from it, then the Code certainly has no place, because I'm against censorship, and I know the publishers are against censorship generally for adults.
My favourite comment, tying into the "small, offbeat type of publication for adults" above. And certainly explains why there is no comics code anymore. I'm thankful comics as a medium has evolved and allowed for the full spectrum of stories available today, but the industry has lost sight of how comics became a mass market disposable entertainment medium, and by doing so children have also lost interest.
If we didn't have the Code, competitive forces and periphery people, who are out of the business today, would come back into it, abuse the medium and kill the whole thing, as far as the mass medium goes.
Well, there is no mass medium of comics as existed before comic shops. Newsstand distribution is a long distant memory, and we're several decades into the direct market. Comics are distributed via a monopoly, sold outright to comic shops who then sell to consumers. Mainstream publishers almost killed the market in the 1990s through their own short sightedness, and we seem to be in the grip of something similar these last few years.