As regular readers know I'm a big fan of convention sketches. I try to pick up a few every convention I attend; check out my Comic Art website for a gallery.
The tried and true method of attaining conventions is to get to the artist's table before they arrive, wait in line, find out if they're sketching, determine the price range, put your name on their list and then pick up the sketch before the show ends. This leads to frustration and anxiety because while you're waiting for artist A to arrive artist B arrives and fills their list for the entire show, then artist A announces they're not sketching. Then you walk by their table an hour later and you see them sketching; you stop and mention they said they weren't sketching and receive a reply that they changed their mind and yes their list is full for the show. I will this hadn't happened to me, repeatedly, but it has.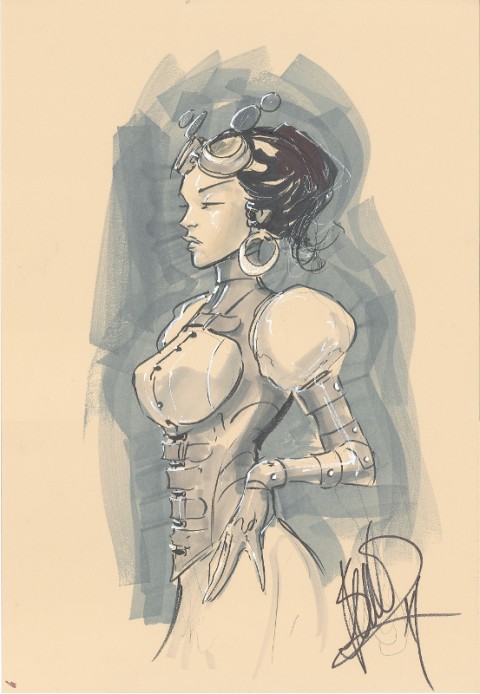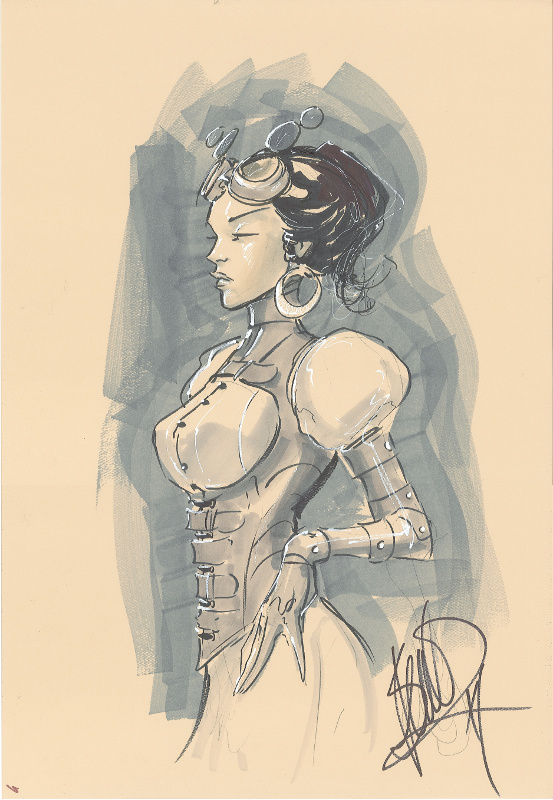 Luckily for us fans this interweb thing has taken off and most artists are now online. This allows for two things: the artist to communicate their schedule, rates and availability and the fans to track and or stalk. I'm finding artists have a website, Twitter account, Deviant Art page and a Facebook wall with only one of them regularly updated. Use the time before a show to find out which one is active and then follow it for convention information. Once you find them it wouldn't hurt to email or post a question about what they're doing at the convention. If you can't track down the artist before the show be sure to mention how great it would be if they shared this information beforehand; hint, hint.
Earlier this year Paolo Rivera was in Toronto and he put on his blog that he was doing head sketches and it was so much (can't remember but it was $80-100) and he was taking a list for the weekend. As I paid for my Daredevil head shot I thanked him for posting the information. These are key details as you now know price, availability and schedule.
Some artists take a list for each day, some for the entire show and some only do sketches while you wait. Each has its merits but I like to put my name down and continue exploring the show instead of waiting hours and hours in line until it's your turn.
Even better are the artists who take a list of commissions before the show; they complete your request at their leisure and you arrive at the show and pay them. Awesome! Every time I've done this the finished product has been far better than what was produced at the show.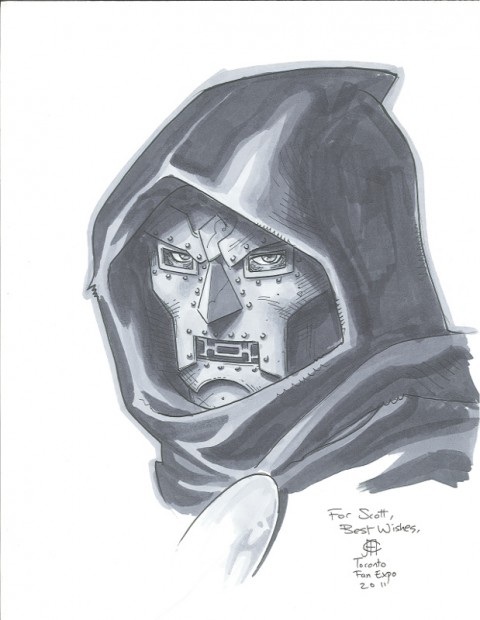 Unfortunately both of these scenarios won't work if you have a sketch book you want something added to. Themed sketchbooks are a lot of fun but you're tied down to one artist at a time while you wait, unless you're running multiple sketchbooks, and at that point what's the point.
Skottie Young posted this on his blog.
I'll be setting a new method for getting sketches at SDCC this year. I will have 2 prices. $80 for the normal sketches of licensed comic and movie characters I usually do. Meaning, if it exists already, you're in the $80 zone. Even if it's your own character, that already exists. $60 will be for those who allow me to just make something up. Something completely original and one of a kind.
You can ask for a Robot Hippo and that puts you in $60. You ask for Deadpool, along with the other 80 people on the list getting Deadpool, that gets you $80. I'm going to do my thing on both, so don't worry. Just one will be cheaper and much more original.
Now, this has nothing at all to do with anything legal or moral or ethical or whatever. I'm not taking a stand against anything and there is no soapboxes near me that I'm trying to stand on. I just want to start creating some more original art at conventions and what to encourage you to get something like that from me.
Interesting, no? Let the artist draw what they want and invariably you'll get something superior to a specific request. Rivera was working on Daredevil this year so that's what I asked for: he knew the character intimately and did a fantastic job. The two examples I've included in this post is Lady Mechanika by Joe Benitez and Dr. Doom by Jim Cheung; both characters these artists were handling. As well since the whole creator owned business exploded some artists will only draw characters they created or those in the public domain, so when you're stalking them online determine what it is they're doing now so you won't be disappointed later.
If you still want a specific character be sure to have at least one good reference comic. picture or printout with you. I've had the joy or requesting Dr. Fate a few times and the artist trying to do it from memory. Trust me, you don't want this.
It's worth noting that a lot of artists are only doing head shots to save time and get to more sketches for fans. Be sure the character you want is unique enough to come across with a nice head shot. Slam Bradley is not a good choice.