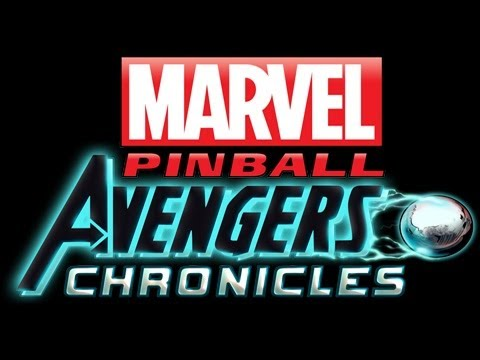 Platforms: Xbox 360, PS3, Vita
Platform Reviewed: PS3
Do you like Marvel Comics? Do you like pinball? Then you will like Marvel Pinball. I could end the review there but I realize that my adoring public expects  me to be a tad more verbose. Marvel Pinball is the super heroic contribution from Zen Studios, makers of of fine pinball video games available for download on your Xbox 360 and Playstation 3. The original game had 4 tables (Spider-Man, Blade, Wolverine, and Iron Man) and with subsequent releases more tables were added (Fantastic Four, Thor, Moon Knight, Captain America, X-Men, and Ghost Rider). Finally, with the release of The Avengers Chronicles we see an additional four tables added to the fold: Infinity Gauntlet, The Avengers, World War Hulk, and Fear Itself.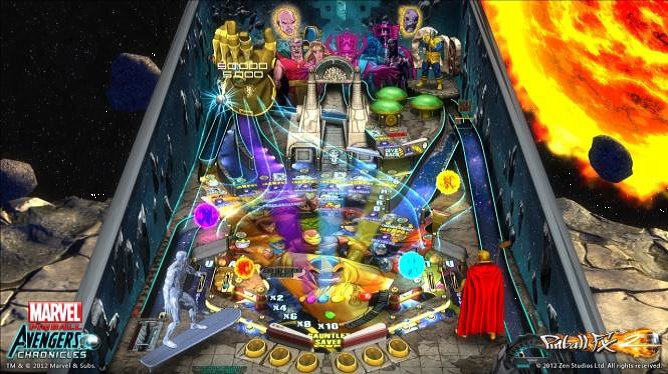 These tables are Zen Pinball's most ambitious yet, with lots of interesting mechanics and mini-games to keep players on their toes. The tables perfectly draw on the story of each table: Fear Itself sees you face off against The Serpent and The Worthy and has a great addition of a half circle spinner added to the bottom of the table, World War Hulk relies on a lot of ramp combos to battle an enraged Jade Giant with mini-games like Arena Battle, The Infinity Gauntlet pits Adam Warlock and the Silver Surfer against Thanos and the Infinity Gems, and The Avengers table follows the movie blockbuster with you getting to select different pinballs each matching a main character from the film.
The voice work is solid, but the Infinity Gauntlet and World War Hulk tables really shine with Thanos and the Hulk carrying the bulk of the dialogue. The Fear Itself table is fine is this regard, but the Avengers table seems as if the voice actors were told to sound like their movie counterparts, and it doesn't quite work. The music is fantastic for each table and has consistently been a strong point with Zen Pinball tables. This accompaniment adds to the atmosphere of each table and helps keep your flipper fingers sharp.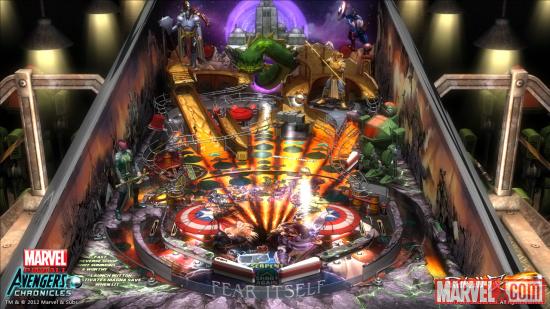 The additional tables cost $9.99 for all four and at $2.50 a piece you will definitely get your money's worth out of the tables. Trust me, I've played each table at least 10 times (research for the article) so basically I've spent my quarters and now I'm just getting free games. Online and local multiplayer games add to the overall package and some tricky trophies and xbox live achievements will keep even pinball wizards coming back for more.
In terms of quality and value per hour of entertainment Marvel Pinball can't be beat, and I would encourage any gamers out there to add these to their collection.