Really I'm talking about Boxing Day sales, but for those not living in Commonwealth nations I thought to provide a title that would be universally understood.
Comic stores don't run a lot of sales in general: most have something along the lines of an anniversary sale and then something after Christmas. For the past few years my family has made a trip to Toronto on December 26th to see what's on sale.  My wife goes to children's clothing stores and I make a circuit of comic stores.  This year I went to Labyrinth, Beguiling, BMV and Silver Snail.  Here's my haul.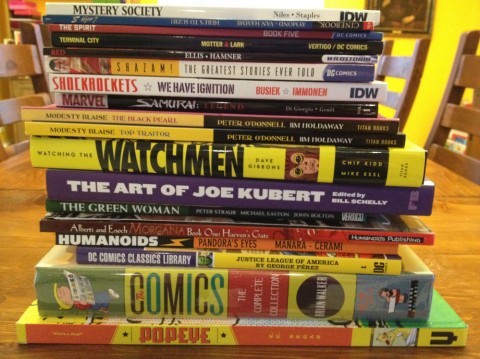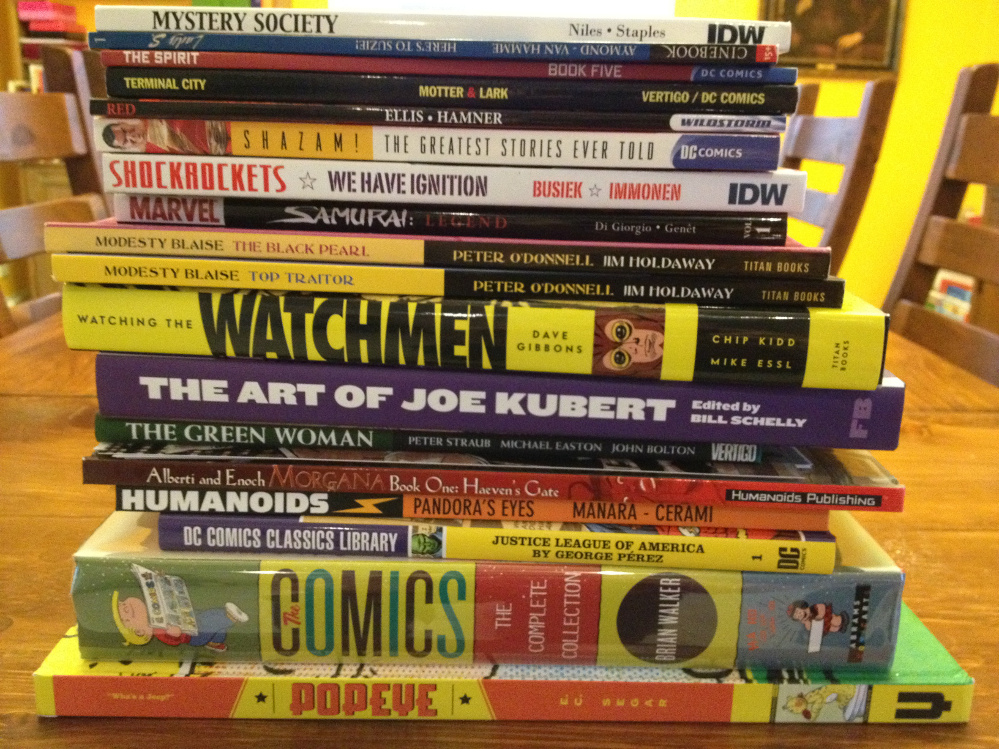 Discounts varied greatly but deals were available at every store.  The Beguiling had 20% off most things, a 50% off table and $1 door crashers. I was shocked to see Captain Easy Vol. 1 and The Manara Library Vol. 1 on the 50% off table; top-notch material. Labyrinth Books had 40% off graphics novels if you bought three or more, but it was limited to certain items. They had a stack of Marvel Omnibus' in that 40% off group which really surprised me. BMV had 10% off everything, which when combined with their normal 50-60% off was the best deal for me.  Silver Snail had 40% off everything and 60% off back issues, plus had the longest checkout line.
I didn't pick up anything that was on my "must have" list, since those items I buy at my local comic shop.  These were things I wanted to read but didn't want to pay anywhere near regular price for. We've all had books that seemed like something we wanted to read but never got around to buying, and that's most of my stack.
Watching The Watchmen was one of those concept books that I would never shell out for, but how can you go wrong for $1.  Same goes for Shazam Greatest Stories Every Told, RED and The Green Woman.  Popeye, The Comics and those Modesty Blaise volumes were all 60-75% off cover. It's hard to pass up out of print volumes that spark a faded memory, like those old Humanoids volumes and Terminal City. Great reads at very low prices; if they turn out to be not so great I won't feel too bad.