I've been a comic reader and collector for thirty one years.  In that time I have never discussed comics with anyone outside of immediate family who didn't bring up the subject first.
I'm not entirely sure why comics has a stigma of immaturity around it, or why I perceive it as being so.  I've always saved my comics talk for the local comic shop, where I can indulge my every (comic) thought and critique with like-minded individuals.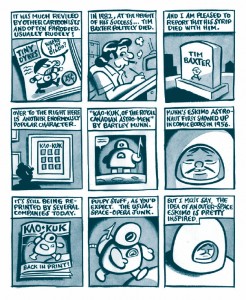 But that's all superhero comics.  If you read graphic novels from small publishers you're part of the hip crowd; everyone is doing it!  I can take this stance because I realized about three years ago that there's a whole world of non-superhero comics out there.  And they're great!  Fantagraphics, Humanoids, Abrams, First Second, Drawn & Quarterly: publishers I shunned as a superhero comic fan that I now wholeheartedly embrace.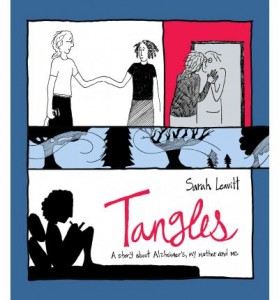 In case you haven't heard graphic novels by cartoonists have hit the mainstream.  Every week another newspaper or media outlet is running a story on comics.  Seth won the 2011 Harbourfront Festival Prize, $10,000 and the honour of being the first cartoonist to win.  Here are two great quotes from a recent interview.
[quote]Back in the 80s, you had to sell your work in the comic shops and it was palpable, the disinterest that people had for the kind of work we were doing.
I think the real change is that over a 20-year period, there's been kind of a slow building of a beachhead of cartoonists that are working toward the same goal, which is to use the comic book medium just as a form of writing like any other kind of literature — to break away from the usual genre concerns of fantasy and the typical subject matter that comic books have always had.[/quote]
For the second year in a row graphic novels have been part of the Canada Reads Top 40: Scott Chantler's Two Generals, Chester Brown's Louis Riel and Sarah Leavitt's Tangles.  You may remember Chantler from last week's column.  If you're a fan of these works head to the Canada Reads site and give them your vote.  Feel free to talk about them with everyone you encounter.
Of course I'll still stay mum on my superhero comic reading…