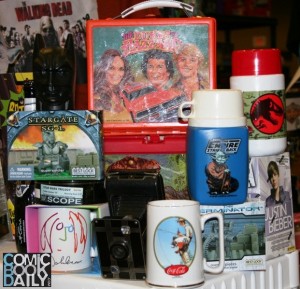 The latest edition of the 80's Toy Expo was May 4th/2014 at the Delta Meadowvale in Mississauga.  The show featured new and vintage toys that represent everything that was "rad" and "tubular" about the 80's.
The special guests at this year's Expo were WWE Hall of Famer Jake "The Snake" Roberts,  Alan Oppenheimer – most widely known as the voice of Skeletor on the original He-Man and the Masters of the Universe animated series,  501st Legion (which was even more fitting with it being "Star Wars Day"),  Ontario Ghostbusters,  Knight Industries Two Thousand… a.k.a. KITT from Knight Rider, and the Back to the Future DeLorean.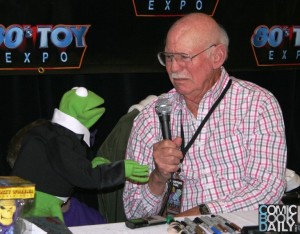 This was one of the biggest 80's Toy Shows yet.  At times it was almost impossible to navigate the show floor.  Usually there will be congested areas on the floor, but every aisle, section and scrap of real estate in the room was filled with people and I didn't get a chance to see what the retailers had until the crowds died down in the afternoon.
I talked to several retailers and they said it was one of their best shows this year so far.  It looked like all the people in attendance were there to spend money.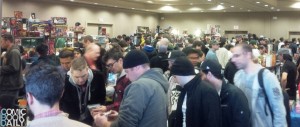 I spoke to another retailer and he said that he is noticing a trend for the "action figure toy show circuit": there are more women and young girls buying collectibles.  He said that one of his hottest items to sell are girls toys.  Vintage My Little Ponies are a huge seller and are commanding top dollar now.  I had my girls with me at a show 3 years ago and they could get some older Ponies for $5 (or less).  Now those same Ponies are selling for $35 to $50.  It looks like the market is shifting and collectors are looking for the big girls toys from the 80's like My Little Pony, Gem, Care Bears and Polly Pocket.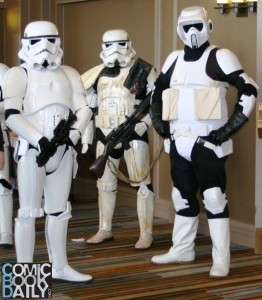 One of the greatest experiences of the day was meeting Jake "The Snake" Roberts.  He was taking photos and signing autographs all day.  He was laughing and joking with the crowd, having a fun time.  My family were with me, and my son is a huge wrestling fan.  Right now he is watching my old tapes from the 80's so he knew all about Jake Roberts and remembered iconic matches like the "blindfold match" or when he teamed with the Undertaker to ruin Macho Man's wedding.  It was a real joy for my son to meet a WWE Hall of Famer.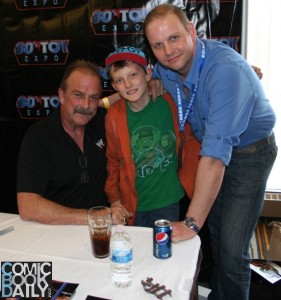 I told Jake that my son was a huge wrestling fan, and he took him aside and told him some life lessons.  The hardships in life that Jake Roberts has had to endure have been well documented.  He was so passionate telling my son about the important things in life, and the importance of working hard, staying in school and in the end all that hard work will pay off.  He then talked to my girls, and it was a real joy to watch him talk to my family and my kids were ecstatic.  It was one of the most incredible experiences in my life.  Not because I was meeting one of the WWE heroes from my childhood, but I was talking to a man who has a new lease on life and who's passion and wisdom is inspiring and will stay with me for a very long time.
The next event for the organizers of the 80's Toy Expo are TFCon (July 11-13/2014) and  Collectible Toy Expo (July 13/2014).