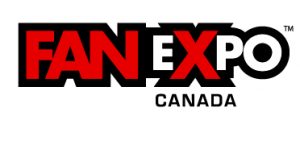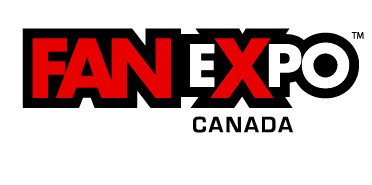 There are only a few short days left before this year's Fan Expo.  Fan Expo will be August 28-31 at the Metro Toronto Convention Centre in Toronto.
Fan Expo is one of those events that is very polarizing.  Some people love it.  It is the highlight of their "geek" calendar year.  It is the biggest event of its kind in Canada and they wouldn't miss it for anything.
Some people hate it.  They feel that the whole idea of Fan Expo is just a cash grab for everyone involved.  Vendors and Informa Canada alike.  Before Informa got into the mix, the target of people's ire was Hobby Star.  People also hate Fan Expo because of the amount of people attending.  It's a large event.  There's a lot of people and it can be very frustrating dealing with a crowd that large.
But love it or hate it, it's happening this weekend.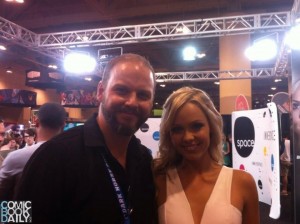 Covering conventions for Comic Book Daily is a lot of fun.  I have had the opportunity to meet some great people, and I get a real kick out of meeting the honoured guests and celebrities.  I am not one to stand in line for hours and pay for the opportunity to meet some of the celebrities.  I think it's too expensive, but if there was a guest I really wanted to pay to meet, I would do it.
One of the benefits of writing for Comic Book Daily is receiving my coveted media pass.  There are some benefits that come with a media pass that you just don't get with a general admission ticket.  I've also been grateful over the past 3 years of writing for CBD to receive a media pass for Fan Expo. Unfortunately I didn't receive a media pass this year.  Comic Book Daily still received media accreditation, just not enough to go around for the whole gang.
I have talked to some of my friends and colleagues from other media outlets, and they were declined this year as well.  Some of them are very frustrated with Informa for the change.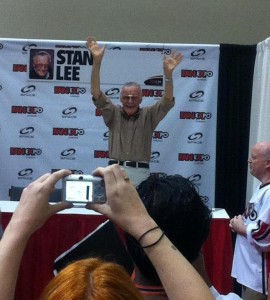 At first I was frustrated too, but after further consideration it's quite liberating.  When I receive a media pass for a show, I try my best to generate content for CBD and also create publicity and attention for the event.  I also try to find as much content as possible for the show.  If I can I attend as many panels as possible and try to write a separate column for each one.  It's taken years but I finally found a formula that works for me (and hopefully you enjoy reading it too).
But this year I don't feel obligated to write about Fan Expo.  Since they didn't issue a pass, why should I give them any publicity.  Essentially I am going to Fan Expo "on my own dime", and if I don't feel like writing about it, I won't.
This also leads to another question.  Do you read about Fan Expo during the event?
If you are at the show, do you read CBD or another site's daily wrap up the day of the event?  Or do you read our articles after Fan Expo is done?
Do you want detailed accounts of panels and interviews? Or do you just like general articles giving the "sights and sounds" of the show?
I know for myself I don't read much news during Fan Expo.  On most occasions there isn't much in the way of news released.  The only thing that really comes to mind is the news that Informa purchased Fan Expo from Hobby Star.  That was big news, but we talked more about it after Fan Expo than during the actual event.
Fan Expo can be a busy and hectic four days.  I know most people only pick one or two days to attend, but I have been at Fan Expo for all four days for the past two years.  There is a lot of commuting and travel, and I just don't have time to check the webpages or write new content.
Hope you have fun at Fan Expo this year.  I will be around so if you run into me make sure to say Hi!