Saturday August 16th was the grand opening of Big B Comics new Niagara Falls location.  If you are not familiar with Big B Comics (we have talked about it before on CBD before), there are 3 locations within this family of stores.  The main store in Hamilton, Barrie (my home store) and Niagara Falls.  Niagara Falls moved locations to its new store on Lundy's Lane in the Falls.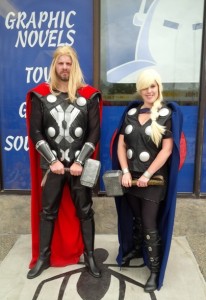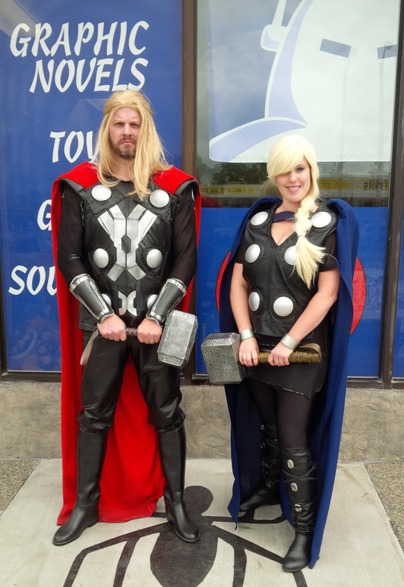 My fellow Simcoe County Avenger, Dee, and I were invited to the store for the Grand Opening.  We were happy to attend, especially when it's a chance to get out and have fun in Cosplay.  Dee went as Valkyrie which was modified to be Thor (perhaps a possibility of what will happen in the comics) and I went as Thor and Captain America.  It was fun with us both being "Thor" at the same time.  It did piqué the interest of some people who stopped to see us, and we took the opportunity talking to people about the change with Thor.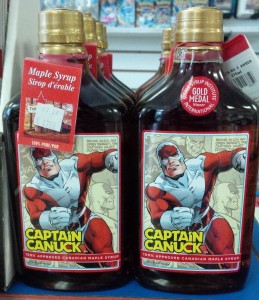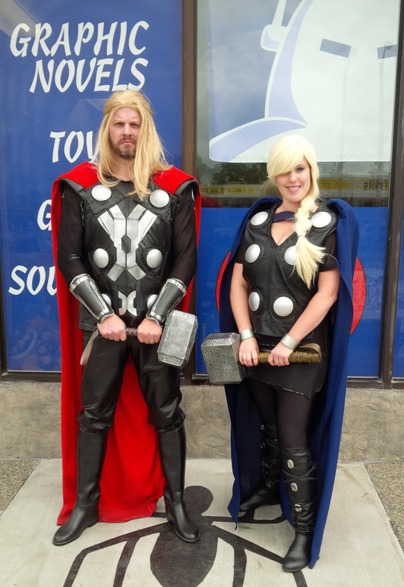 There was a steady stream of people coming in and out of the store all day.  We had our pictures taken with kids (and adults) and had fun talking and playing with people all day.  The weather was nice in the morning and we were out in front of the store, waving to passing cars.  On several occasions horns would honk and we'd hear people yell THOR! or CAPTAIN AMERICA! out their windows.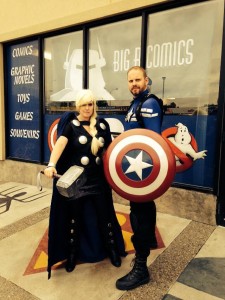 We were also honoured to be involved in the ribbon cutting ceremony for the store.  The official opening for the store included CBD/Big B's own Walter Durajlija and Niagara Falls MPP Wayne Gates.
The grand opening of the new store included artists who did free sketches and sold prints.  Store patrons were excited to see the artists and get a sketch.
After the opening we decided to head to down to the falls to walk around.  It's a fair distance for us to drive, so it is a shame to go there and not see one of the wonders of the natural world.  Last time we were in Niagara Falls we did the same thing.  We showed up at the falls in costume.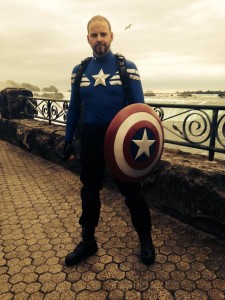 It's interesting showing up somewhere in costume where people least expect it.  People look at you (and try not to stare) and eventually you get that one brave person to come up and ask for a picture.  Once one person gets their picture taken, there's a flood of requests.  In all honesty, it's fun.  Plus the falls is a perfect background for any picture.  There's no wonder people travel half way around the world to see it.  It makes me happy knowing that they travel that distance to see the falls, and they'll go home telling people that they Thor and Captain America at the falls.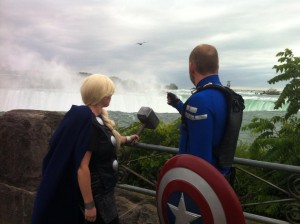 It was a great day, especially hanging out at the store.  We had fun talking to everyone, and just getting out there as superheroes.