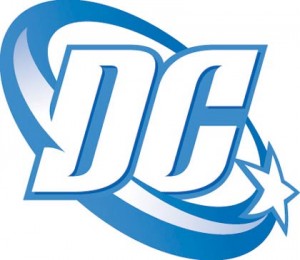 Wow May 31st was a big day for DC Comics.
Big news about the reboot of the entire DC Universe.
Here are some excerpts from Bob Wayne's (SVP Sales) letter to comic book retailers.
"we are relaunching the entire DC Universe line of comic books with all new first issues. 52 of them to be exact".
" the new #1s will introduce readers to a more modern, diverse DC Universe, with some character variations in appearance, origin and age."
"Some of the characters will have new origins, while others will undergo minor changes. Our characters are always being updated; however, this is the first time all of our characters will be presented in a new way all at once."
"Over 50 new costumes will debut in September, many updated and designed by artist Jim Lee, ensuring that the updated images appeal to the current generation of readers."
This September we will see a very different DC Universe.  The characters we know and love will change a little (or a lot), and make them more relevant to the current generation.  I like this change to DC…. BUT… there are a couple of thoughts that come to mind.
First off DC, don't change Batman too much.  Grant Morrison has done an amazing job changing Batman.  I love the idea of Batman Inc.  I really like Bruce Wayne and Dick Grayson both as Batman.  It is an interesting dynamic to the character.  I don't want to see any changes either to the Bat-Family.  For instance, if Jason Todd were to be revealed as never being Robin, that wouldn't sit well with me.  If they are going to make changes to Batman, they should be very small.
Staying on the topic of Batman, what will happen with Batwoman?  I have been waiting for Batwoman's book to be released since the beginning of the year.  Will the DC Universe change where she is one of the characters who will be lost?
Wonder Woman is a character in desperate need of an overhaul.  I hope (someday) her costume will be upgraded to bring back her classic look.  I tried to read a couple of issues of J. Michael Stracynski's re-imagining and I am lost.  I even tried to read some issues from the early 90's and the character has changed so much from the original.  I think this is a great opportunity to fix Wonder Woman.  Hopefully she gets a new origin, that will make her a stronger character and her books will become the premiere books on the DC roster.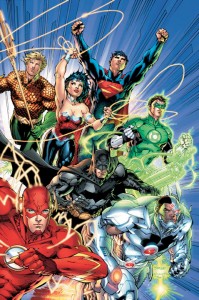 Another character I want changed is Superman.  Superman has always been one of my favourite characters.  Superman is not one of my regular books.  It is hard to pick up and read especially with the New Krypton story arc.  The changes to Superman will make it more accessible to new fans, and old fans alike who like the character, but can't follow along.
What about Flash and Green Lantern?  The rebirth storylines by Geoff Johns returned and strengthened those characters.  I think they will be left alone (rumours on the net confirm that as well). DC spent a lot of hard work on those two characters, so they won't mess with them too much.
This reboot will be to the benefit of the second tier or fringe heroes.  With new origins and new #1s, new fans may gravitate towards these lesser known heroes.  Maybe Booster Gold will become the "Greatest Hero Everyone Has Heard Of".
In addition to the announced Universe reboot, it was also announced that DC's comics will be available digitally, the same day you can buy the paper copy at your local retailer.  I am glad DC has decided to go this way.  It is perfect for the tech-savie comic book fan.  You will be able to get your books, anytime, anywhere.  Personally for myself, I don't read digital comic books.  I like going into the store.  I like having the book in my hands.  I like the conversation with the store staff and customers.
Will this mean the extinction of comic book shops?  Nope.
The casual reader may get some comic books digitally, because it is easy.  Many of them wouldn't go into a comic book shop anyways, so it won't affect the local comic book shop.  Hopefully they will find an issue that they really like, and want an actual hard copy.  The hard-core comic book fan, who wants digital books, will start reading titles they would not normally get, because the digital comic would become an impulse item.
The next couple months will be filled with speculation, in anticipation of the release of the new #1's.  It will be fun.