I sit here (a couple of days before December 21st) looking at my Mayan-Day-At-A-Glance calendar and realize that there are only a couple of days left to the Mayan calendar.  Now to many people (and Doomsday Preppers) this means the end of the world.  To others this is just hogwash.
BUT…
Just in case the world is ending with massive earthquakes, rivers of molten lava and Aliens lining us up for a rigorous anal probing.  We need to be prepared.
With another Best of List!!!
This is my last column for 2012 and I thought I'd wrap up the year with my favourites of the past year.
Best Comic Series 2012
There have been lots of great comics come out this year.  The Death of the Family story arc for Batman has been great.  I also enjoyed the first Marvel Now! issues of Hulk and Thor.  But the comic that I think has been the absolute best this year is Hawkeye.
Hawkeye's new solo series sees him going about his day-to-day business when he is not doing Avengers work.
The series is written by Matt Fraction and features art from David Aja and Javier Pulido.
The writing is very witty and sharp.  The art is also done in a very cool style, with great colours by Matt Hollingsworth.  The style of the book is not what I expected from Hawkeye.  But it is fun to read.  It is cool to look at, and it is the series I look forward to reading every month.
Coming in a very close second to Hawkeye was Amazing Spider-Man.  I am back with the title after a decades long hiatus, but Spidey didn't get me as excited as what Hawkeye has done.
Best Comic Book Movie 2012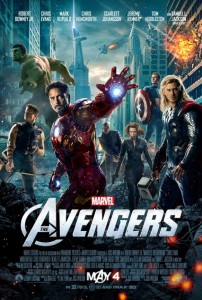 2012 was one of the biggest years for comic book movies.  This year saw the release of Ghost Rider: Spirit of Vengeance, Amazing Spider-Man, The Dark Knight Rises, Men in Black 3, John Carter, Dredd and a little movie called The Avengers.
It won't be a surprise to anybody that I think Avengers was the best super hero movie of the year.  What is not to love about that movie?
Not only do we get Iron Man, Thor and Captain America, who had their own great movies, but we get to see Black Widow, Hawkeye and the best ever on-screen performance of The Hulk.
Avengers has set a new benchmark for super hero movies.  Marvel has created a template that shows you can make an entertaining adult movie, that you can take the kids to see.  In my opinion Amazing Spider-Man and The Dark Knight Rises missed a step this year with making dark and gritty films that I can't take my family to the theater.
The only fallout I see coming for the Marvel Cinematic Universe is some viewers will have a hard time dealing with an Avenger starring in their own movie, like Iron Man 3.  I can see the complaints already from people.  When Iron Man is fighting against whoever, there will be somebody complaining that Tony Stark should call Thor or Cap for help.
The Avengers has changed the super hero movie, and I think it is for the better.  I think Warner Bros./DC should look to the Avengers as a template for their upcoming Justice League movie.
Best Action Figure 2012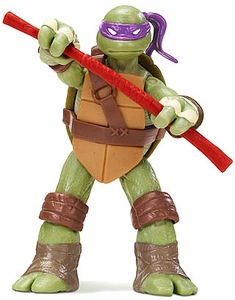 I bought a lot of toys over the past year.  And there were a lot of cool ones too.  This year I bought a lot of Marvel Universe, Marvel Select, Marvel Legends and G.I. Joe Retaliation figures.  But there is one figure that stood out as my absolute favourite of the year, and that is the new release of Teenage Mutant Ninja Turtles Dontatello.
Originally I was going to pass on the new TMNT figures.  They looked cool, but I really didn't need to buy a new toy series.
My outlook changed in September when I traveled to Hamilton to visit CBD alumni Brent Chittenden.  He had the four turtles displayed on his shelf.  I picked them up and looked at them more closely.  Having the figure in my hand gave me a new perspective on the figure.  The sculpting was amazing.  The articulation was a huge improvement over the figures that came out in the 90's.  When I picked up Donatello, that was all I needed to rush out and buy all four of the turtles.
Michelangelo has always been my favourite turtle.  But the Donatello figure is so different from the rest of the series, and that is why he is my favourite.  His colouring is a different shade of green than the rest of his brothers.  Also he stands taller than the rest of the others too.  I don't know if I'm going to pick up any more from the TMNT line, but they are a must have for the action figure collector.
Best Comic Video Game 2012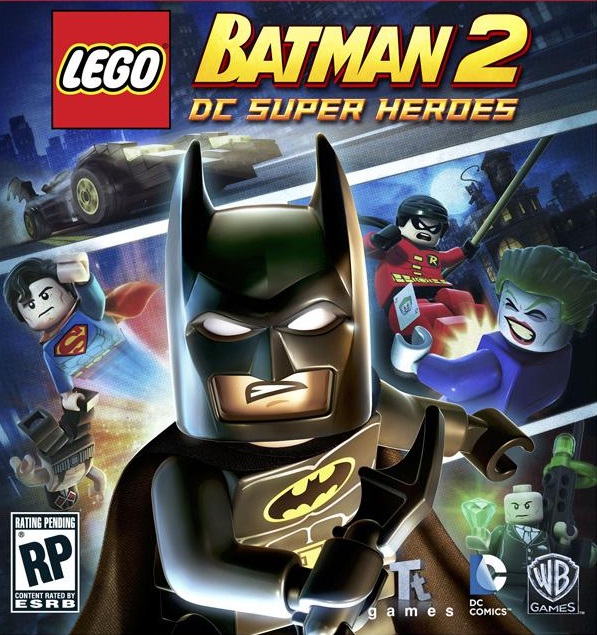 I think everybody will agree with me that the best comic video game of 2012 is Lego Batman 2.  The heroes of the DC Universe help Batman navigate around Gotham City which is the perfect Lego "sandbox".  You can play story mode, free play mode or just fly around Gotham City as Superman.
The sad thing about Lego Batman 2 is this game is virtually the best Superman video game ever.  Superman has never translated well to the video game medium, but Lego Batman 2 gets it right.  The flight controls to Superman is pretty close to perfect, and I am a sucker for the John Williams Superman March.  It is in my top 2 favourite super hero theme songs (the other being Danny Elfman's Batman theme).  I have spent a lot of time playing the game just flying around as Superman.
The game also features voice over work for the first time in a Lego game.  I didn't know if that idea would work, but the voice cast is great.  And the addition of dialogue helps tell a more complicated story.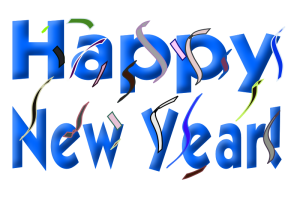 So there you go folks.  If the world does end this December 21st, it's been a hell of a ride.  And I thank you for taking the time to read this column as you are fighting off a zombie horde or something like that.  If the world hasn't ended, you can read me again in two weeks as we start 2013… and we get 2 years closer to hoverboards.
What is your best of 2012?  Let the CBD Nation know in the comment section below.