In part one of this write up, I briefly looked at the changing demographic and the response from Marvel and DC. I also discussed the growing Asian influence, specifically from one Chinese company, who is making serious inroads into Hollywood and whose predictions about the Chinese market is only a few years away. All this has me thinking about which characters and which books could benefit from Asia's economic leverage.
I should also mention that the current creators themselves are much more diversified these days. Back when I was a kid, the Marvel bullpen was primarily a "white-looking" group of folks, with the exception of maybe Ernie Chan and Larry Hama. Today, the fan boys of my generation have all grown up and many have pursued a career with Marvel and DC. The Korean born Jim Lee is probably the most well known example due to his popularity and association with Image Comics but there are people working for American publishers from around the world.
Characters like Cindy Moon and, in particular, Kamala Khan as the new Ms Marvel have resonated with newer readers. As such, their 1st appearances have appreciated somewhat. However, Along with Amadeus Cho and the recent Chinese Superman, being relatively new there is no shortage of their respective books. Yes, the overall print run is much lower than it was back in the '80s or '90s but there are just as many books being put away by speculators, resulting in plentiful high grade copies. This is why I always tell novice investors that when it comes to modern books, it has to be 9.8 or bust. In some cases 9.6's are acceptable but the value begins to drop off quickly at 9.4 and below. So, while I do think it's great that the audience has embraced these new characters, it remains to be seen how their respective 1st appearances will perform as investable books. I also think it's more fun to look for hidden gems so with this in mind, I sought out older Asian characters who I thought might be worth discussing. Unfortunately, it was slim pickings but here are my thoughts: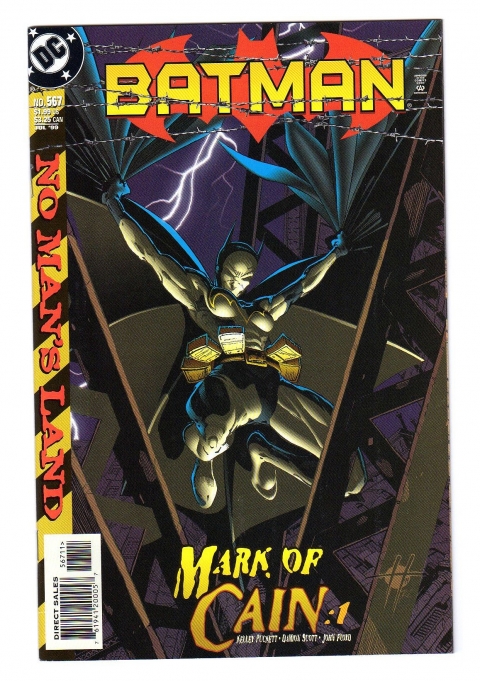 Cassandra Cain, better known as the Asian Batgirl first appeared in Batman #567 (1999), and as Batgirl in Legends of the Dark Knight #120 (1999). Currently operating as "Orphan", there have been attempts to reinvent this character and bring her back into the fold. Unfortunately, the Bat-universe is huge and she hasn't been able to stand out. Also, her first appearance was in 1999 and she is only half Asian. Her book is still too new and thus barely makes my list.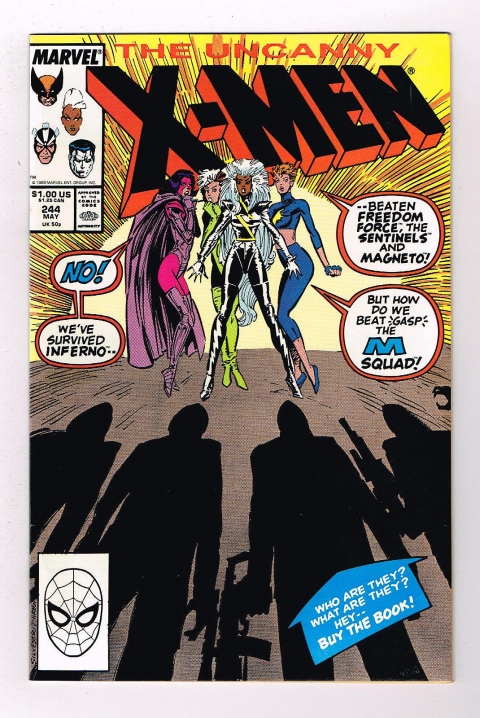 Jubilee first appeared in Uncanny X-Men #244 (1989). I always viewed Jubilee as Kitty Pryde 2.0. I think it's great that she's been around since 1989 but her powers were always unimpressive and appeared to be a "light" version of Dazzler (pun intended). There have been attempts at a solo series and from what I understand… she is a vampire now? I see her more as a "comic relief" character to help offset the more serious X-Men. I don't think there is enough substance here for her 1st appearance to really appreciate but I suppose they could always rewrite her with a more grown up persona.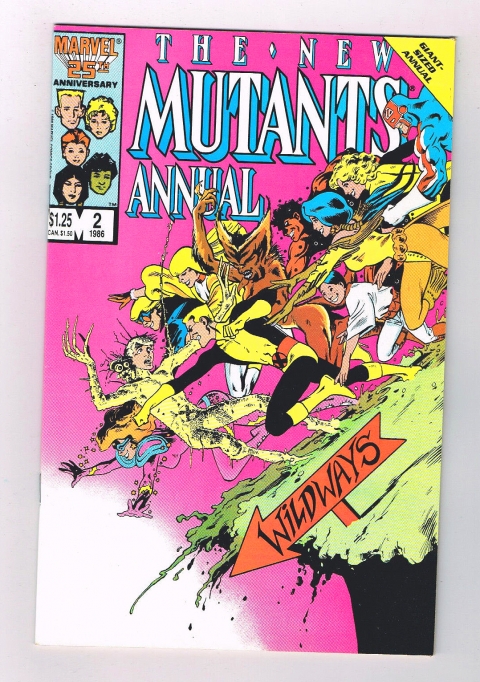 Psylocke first appeared in New Mutants Annual #2 (1986). Psylocke has one of those convoluted histories, first appearing as Betsy Braddock in a UK publication of Captain Britain #8 back in 1976. Stuff happens and she ends up in an Asian body as played by Olivia Munn in the movie "X-men: Apocalypse". New Mutants Annual #2 has been one of those dollar bin books that has been hot in recent years, only to cool back down somewhat after the movie. However, the character can be interesting, Olivia Munn was memorable and did a good job portraying Psylocke, so who knows? She may yet appear again since future X-Men movies will be needing an Asian ambassador. This is not a book I would chase but if you have a tight, high grade copy, I think it's worth holding on to. However, as a "white" girl in an Asian body, I'm not sure she qualifies to be on this list… You tell me.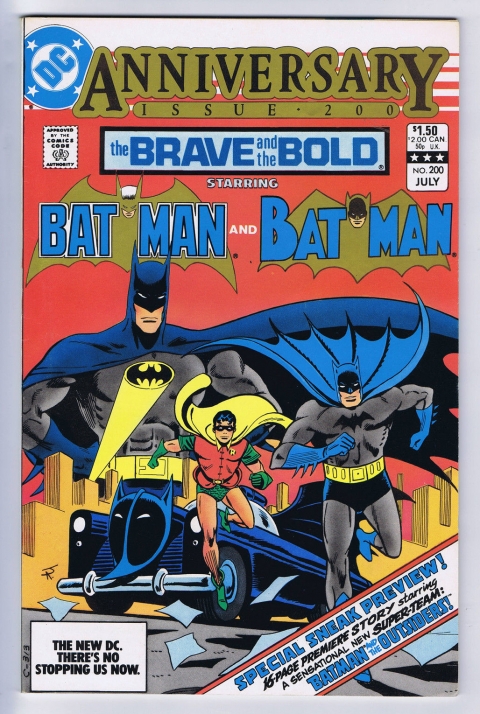 Katana first appeared in Brave and the Bold #200 (1983). Katana is one of those stereotypical characters in that she's basically an Asian with martial arts skills. Brave and the Bold #200 has already seen some appreciation as a result of the Suicide Squad movie, but despite this, BB#200 remains my favourite DC pick, simply due to the fact that DC appears to be heavily promoting her. Perhaps for lack of any real viable options right now. Katana also has also been on television, in video games and has associations with the Birds of Prey and the Justice League. Aside from her exposure, BB #200 also features the rest of the Outsiders, specifically Halo and Geforce so there are plenty of opportunities for Katana to be utilized again in the future. Also, BB #200 is a double-sized anniversary issue with round numbering in a Batman book, so I think there is potential for this book garner more attention. Surprisingly, tight, high grade copies are still relatively cheap so do grab a copy.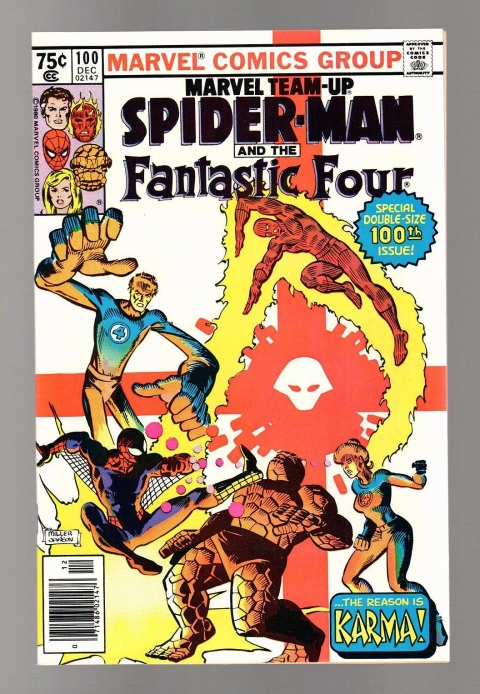 Karma first appeared in Marvel Team-Up #100 (1980). With a New Mutants movie in the works, I've highlighted this book before. Another double-sized issue with round numbering, it has both Miller and Byrne's name attached to it. Written by Chris Claremont, I consider it a "must have" for Byrne X collectors. The character of Karma has been in and around the X universe since her introduction but she hasn't been able to establish much of a fan base. However, MTU #100 was a good read and this may all change if she lands a prominent role in the upcoming movie.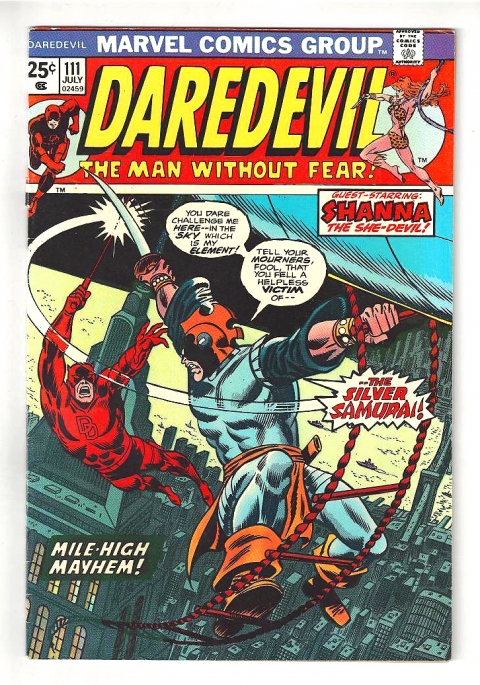 The Silver Samurai first appeared in Daredevil #111 (1974). There have been attempts to expand on this character with initiatives like Big Hero 6, but outside of his run-ins with Wolverine, there hasn't been anything memorable or likeable about the Silver Samurai. Despite appearing in the second Wolverine film, albeit as a robot, there was very little fanfare for the character leading up to the release of the film. Although, Daredevil #111 is worth grabbing as a collectible, I don't expect the 1st appearance of the Silver Samurai to gain much traction.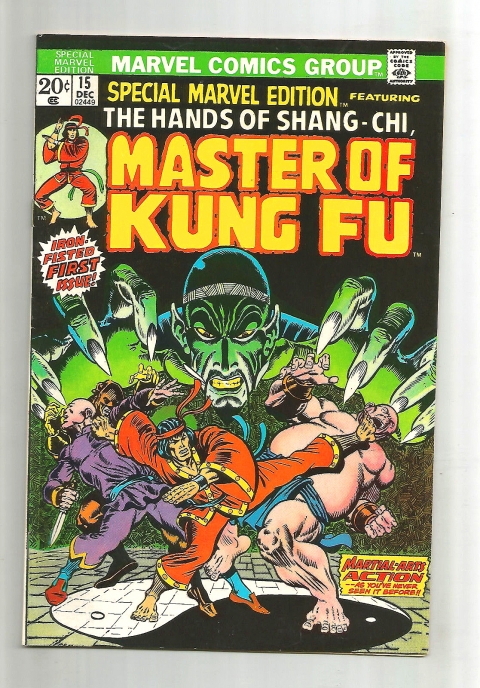 Shang Chi, the Master of Kung-Fu first appeared in Special Marvel Edition #15 (1973). Back in the 70's, Bruce Lee was all the rage and while I do like this book for nostalgic reasons, the image of a yellow skinned, kung-fu wielding China-man is considered to be a racist depiction. As well, Shang Chi is an obvious rip-off of Bruce Lee. However, I think he would be a nice fit with Marvel's other street level heroes and his association with Heroes for Hire provides him with a direct path to Netflix. There are so many zombies, robots and yes, costumed superheroes these days that I would love me some good, old fashioned, ass kicking, kung-fu. I found Jessica Jones and Luke Cage to be quite boring. Not sure how Danny Rand will pan out but if Iron Fist can't bring the action, I say let Shang Chi deliver Bruce Lee's style of hand-to-hand justice, ala 70's style. Just drop some of the stereotypical cues and we're good to go. Key collectors are quick to pick this up and I would too.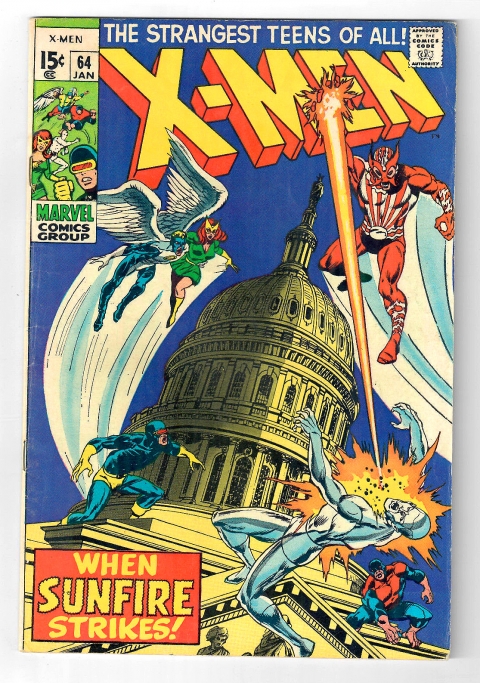 Shiro Yoshida, aka Sunfire first appeared in X-Men #64 (1970). While flame powered characters are nothing new, at least Sunfire is not another martial artist (although, he has been trained as such). He also wears the Japanese emblem of the rising sun, putting him on par with the likes of Captain America, Captain Britain or the Guardian of Alpha Flight. While possibly overshadowed by Sunspot from Day of Future Past, moving forward, I can realistically see Fox utilizing this character in a future installment of the X-Men, especially as the Chinese or Asian market becomes more influential. As such, this is my top Marvel speculative pick and probably the best pick from this list.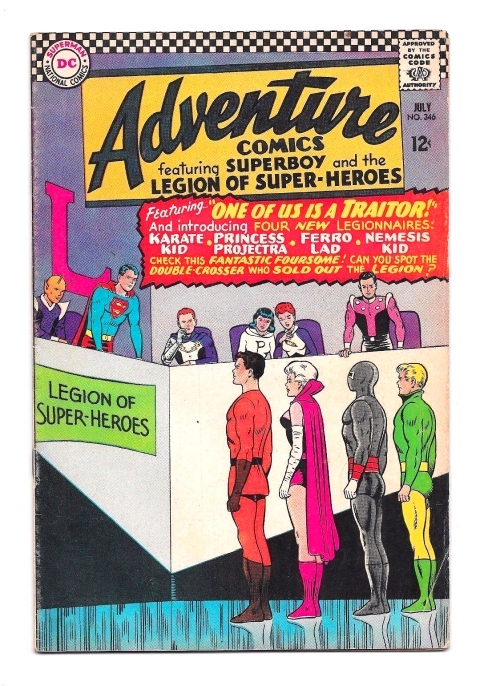 The Karate Kid first appeared in Adventure Comics #346 (1966). I like this book because I like the Legion and it comes from an era when comics had charm. However, the Legion is better recognized as a team and are less interesting as individual characters, otherwise, they'd all have their own titles. Although, the Karate Kid did have his own series back in 1976 but it only lasted about 15 issues. As a collector, I wouldn't hesitate to grab this book but I doubt anything will come of it investment wise. Like Cassandra Cain, Val Armorr is only half Asian but the list of heroes is so small, we'll take who we can get.
There you have it. A short, but concise list of Asian hopefuls. It's been really fun researching these books and if I've missed a noteworthy character, please let us know. I kept the focus on older Marvel and DC characters but Sony is in the process of building out the Valiant universe so characters such as Ninjak have been popular at shows. I'm all for diversity within our hobby but instead of altering established characters, I would love for the publishers or the studios to start utilizing some of these forgotten characters and build on what's been started. Admittedly, most of them do not have enough of a following to warrant much attention but short of creating new characters, there's no reason why their equity couldn't be expanded, updated… or yes, rebooted.