I'm back with part two of my list of recommendations. Similar to part one, you'll find some dark themes, mind benders, thrillers and more sensitive, introspective stories to enjoy. These are books that I feel deserve recognition for being stellar examples of hard work and vision… or just plain old fun.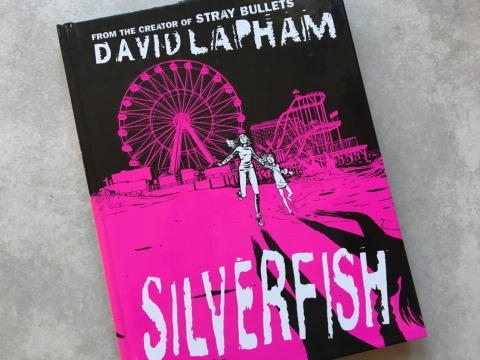 Silverfish
Story and Art: David Lapham
Mia Fleming does not like her stepmother, Suzanne. One day, Mia and her friends decide make some prank calls to phone numbers found in Suzanne's purse. As it turns out, Suzanne has a past and the phone calls set off a chain of events that has the kids running for their lives.
Why you should read this: I've read the first 25 issues of David Lapham's Stray Bullets but found it too disturbing to enjoy. Stories like Preacher was more tolerable as I chalked it up to "shock value", as so many Vertigo titles seem to attempt in order to get noticed. However, Stray Bullets was different in that it was psychologically unsettling for me. Perhaps it was written too well that it felt too real? Silverfish is also written amazingly well… but without the disturbing elements. It is a thriller that had me on edge from cover to cover. The plot or premise is not new, but the secret sauce is Lapham's ability to formulate dialogue that feels natural. All expressed at a pace that builds and holds the reader captive. The black and white art is clean and simple with added tone to give it depth. I've always felt that the pedestrian style of Lapham's art belied the darkness of his stories, which is interesting in itself, but I digress.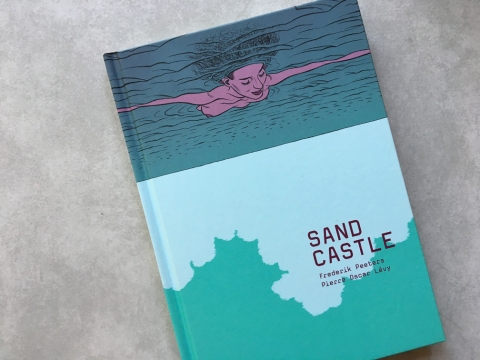 Sand Castle
Story: Pierre Oscar Lévy, Art: Frederik Peeters
People arrive at a secluded beach and a mysterious thing begins to happen. The young and old have very different responses to their predicament and they are powerless to do anything about it. This is all I'll reveal about this story because the unfolding mystery is so intriguing, you'll want to read it for yourself.
Why you should read this: This is one of the most original stories I've read in a long while. Again, the art is clean and simple, and slightly cartoon-ish, but the real hero of this book is the story, which reads as being light and humorous but with a much deeper subtext. The message resonates as being all too real, and as such, it's difficult not to laugh and cry at the same time. Beautifully paced, if you like Twilight Zone and social commentary, I think you'll love this book.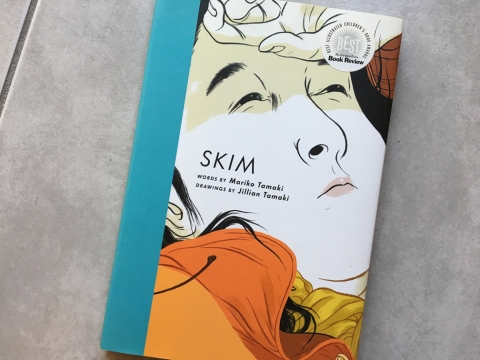 Skim
Story: Mariko Tamaki, Art: Jillian Tamaki
I enjoyed This One Summer so much that I decided to pick up the cousins other book called Skim. Kimberly Keiko Cameron (Skim) and Lisa Soor are best friends who attend an all girls private school. An unexpected infatuation slowly pulls their friendship apart, while presenting an opportunity for other friendships to form. This story is told from the point of view of Skim and is set up in parts to read as her personal diary. Skim explores themes of growing up, repercussions from ones sexual identity and social boundaries within a high school backdrop.
Why you should read this: This book came out 6 years prior to This One Summer and was essentially their first collaboration. Admittedly, the art in Skim is not as strong as it was in their second book and was a turn off for me. It's not as skilled or as consistent and it sometimes took me out of the story… But, it does show how much Jillian Tamaki has improved over the years, which is pretty incredible. However, the themes that the story touches upon are emotionally complex and there is enough interpretive elements for Skim to be studied. There is a lot here to unpack, and it certainly held promise from the Tamaki cousins when it was initially released.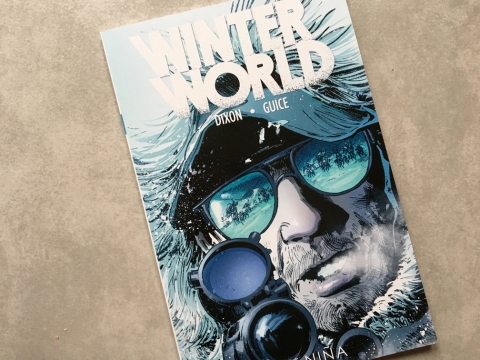 Winter World: La Nina
Story: Chuck Dixon, Art: Butch Guice
In the not to distant future, the world is covered in ice. Tough guy Scully and his side kick, Wynn need to keep moving in order to survive. Along their journey, they are confronted by rogue marauders, until they stumble upon a small town that appears to have escaped the effects of being frozen. Wynn intends to stay but then she learns the hard way that the town is not what is appears to be… and Scully must rescue her.
Why you should read this: I remember Butch Guice from the 80's and I admit I was drawn by my connection to his work. But also, the title "Winter World"… This is exactly what you think it is. If you like movies like Water World with Kevin Costiner or the Mad Max series, then I think you'll enjoy this book. Guice's art is much more realistic here from what I remember, and the premise is nothing new but I'm a sucker for stories about the day after. However, you may want start this series at the beginning. The original came out in 1987 as a 3 issue mini by publisher Eclipse. I've never actually seen the original individual issues in the bins but the collected trade should be easy to find.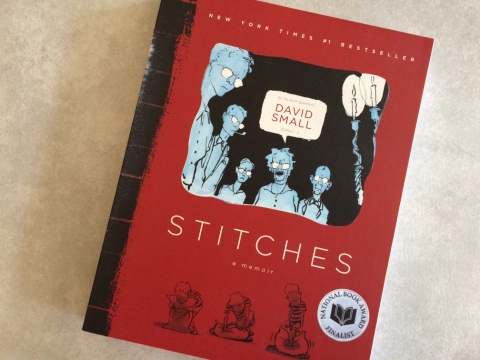 Stitches
Story and Art: David Small
Stitches is a personal story about David Small growing up with overbearing parents. It reinforces the idea of how our beliefs and behaviour can greatly impact our children. David Small manages to survive his upbringing and finds direction through his art.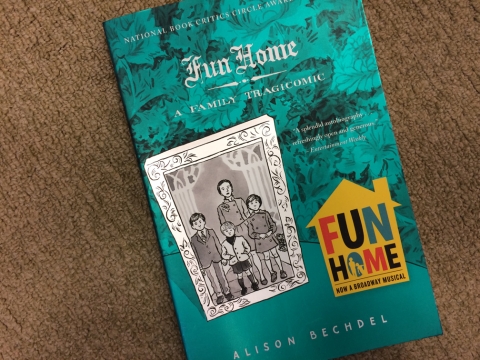 Fun Home
Story and Art: Alison Bechdel
This is a very rich and detailed autobiography about Alison Bechdel's relationship with her closeted gay father. She chronicles his idiosyncrasies stemming from having to deal with his identity. I especially like the way this story ends, which really made the story poignant for me. I look forward to reading the follow up Are You My Mother?
Why you should read these: I decided to combine Stitches and Fun Home as one discussion since both books are memoirs and I wanted to use them to discuss a broader topic. One way to gain respect and recognition for your work is to focus on "human tragedy". Such is the case with films like Schindler's List (1993), Life is Beautiful (1997) and the Pianist (2002). All of which was about a great scar upon humanity and all of which have been praised by the Academy. By the same metric, comic books such as Maus by Art Spiegelman, Palestine and Safe Area Gorazde by Joe Sacco and Persepolis by Marjane Satrapi have all been recognized for similar reasons. The other approach is to focus on "personal tragedy". Both Stitches and Fun House have benefited from being… well, tragic. On one hand, I can definitely recognize the incredible amount of work that went into a book like Fun House, but on the other hand I also think that we all have personal stories of our own. A good example of this is Blankets by Craig Thompson in which nothing really happens, or the award-winning American Born Chinese by Gene Luen Yang, which was also my experience growing up in Toronto, and probably that of most Asian kids being brought up in Western culture. I'm trying hard not to criticize certain books here because it's one thing to say that we all have stories, but another to actually make the effort and produce one yourself. But the respect that serious topics seem to garner almost feels like a wheelhouse for praise and the lack of creative flair is often overlooked in lieu of subject matter. I actually wanted to highlight American Born Chinese on this list but I wasn't sure if many non-Asian readers would be able to relate to it. Like Persepolis, I feel it excels because it uses humour, irony and sarcasm to get the point across. All the books mentioned here are worth reading so I hope you'll seek them out, but I also feel some works are overly praised by critics simply for being serious.
These books are very accessible and make for great gift ideas. However, if you're just looking for some light reading for yourself, you can also visit the local library or pop into a used book store and give these gems a second life. As well, if you have any recommendations of your own, I would love to hear about it. So this coming holiday break, put on your quilted robe, light up the fireplace, sit back in your easy chair, kick off those bunny slippers, take a deep drag on your pipe and enjoy some good reads. Feliz Navidad!