When it comes to investment comics, here's what we know: The growth trajectory isn't a simple ramp but rather an exponential curve and higher grades can offer higher yields.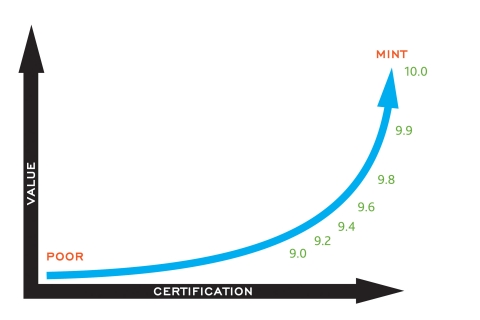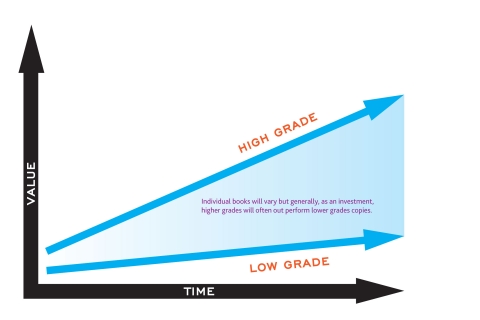 Serious hardcore comic investors like to dabble in high grade books that can range from $20,000 to $300,000. I'm sure most of these buyers and sellers are well off and can afford to play the game but many are just like you and me; an average person with an average income who have what most people don't have; initiative. Most of these sales are private but based on past sales figures we can see how a $20,000 investment in a book like Fantastic Four #52, 9.8 can net out at over a 400% increase in just a few years.
"Yeah… but that's just because of the Black Panther movie…"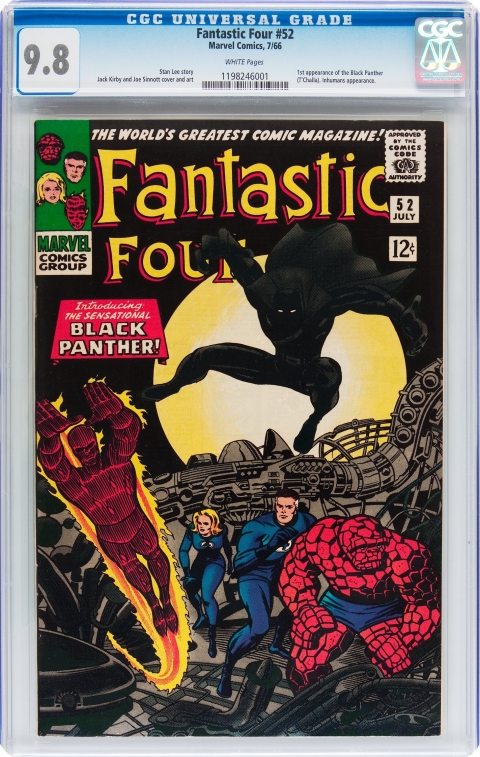 Or how about the recent Action Comics #1, 5.5 that's been making news lately. Originally purchased for $26,000 sometime in the 1990's and sold for whopping $956,000 on Heritage Auctions recently.
"But that's a major grail… and there's precedence."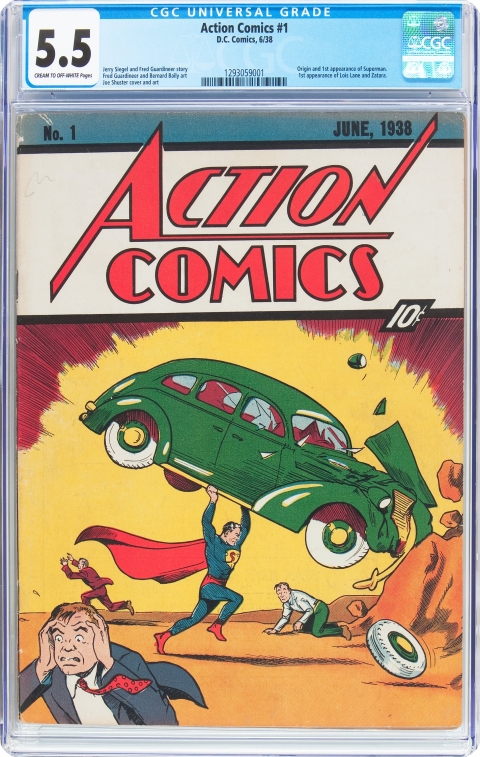 Maybe so, but a quick scan of past sales shows some equally astounding results:
Amazing Fantasy #15, CGC 9.0
2002 – $26,881
2016 – $66,995
Avengers #1, CGC 9.0
2004 – $5,700
2015 – $27,250
Fantastic Four #1, CGC 8.0
2001 – $12,650
2016 – $31,070
Marvel Super-Heroes #12, CGC 9.8
2004 – $1,375 to $2,314
2016 – $6,250 to $7,170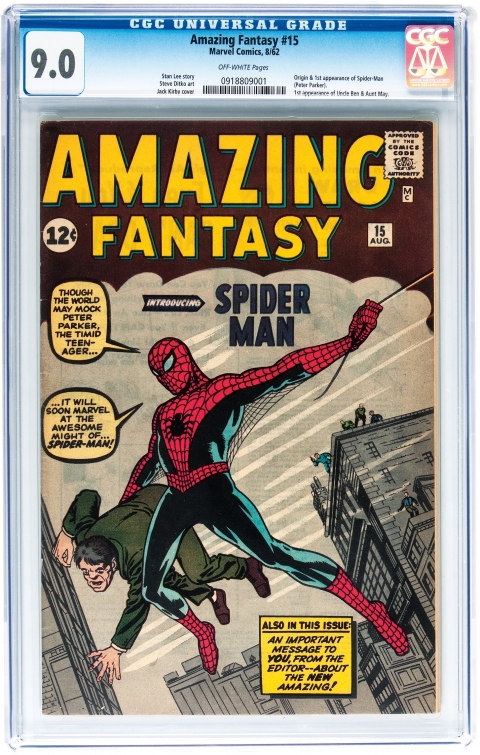 Yes… I'm being selective with my picks here in order to demonstrate what could happen. Many high end books actually remain flat and some even decline. However, the data is limited and thus misleading either way. Sales records have been better in recent years but they don't identify who, how and where the books were sold. As well, during a span of 10 to 15 years, trends in the economy and in culture will be big factors that influence the market. However, if you play the speculative game and you watch the market close enough, anecdotally you may conclude, as I have, that most high end investment books do very well. The few that have gone down tend to be from auctions and even here, there seems to be a limit to how low they go.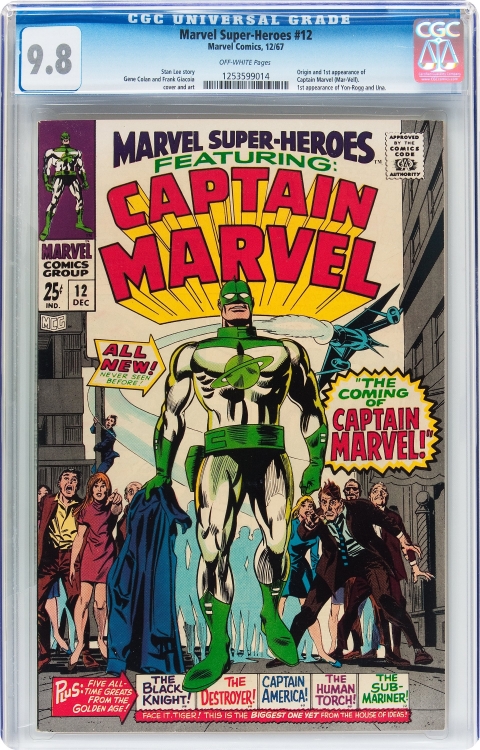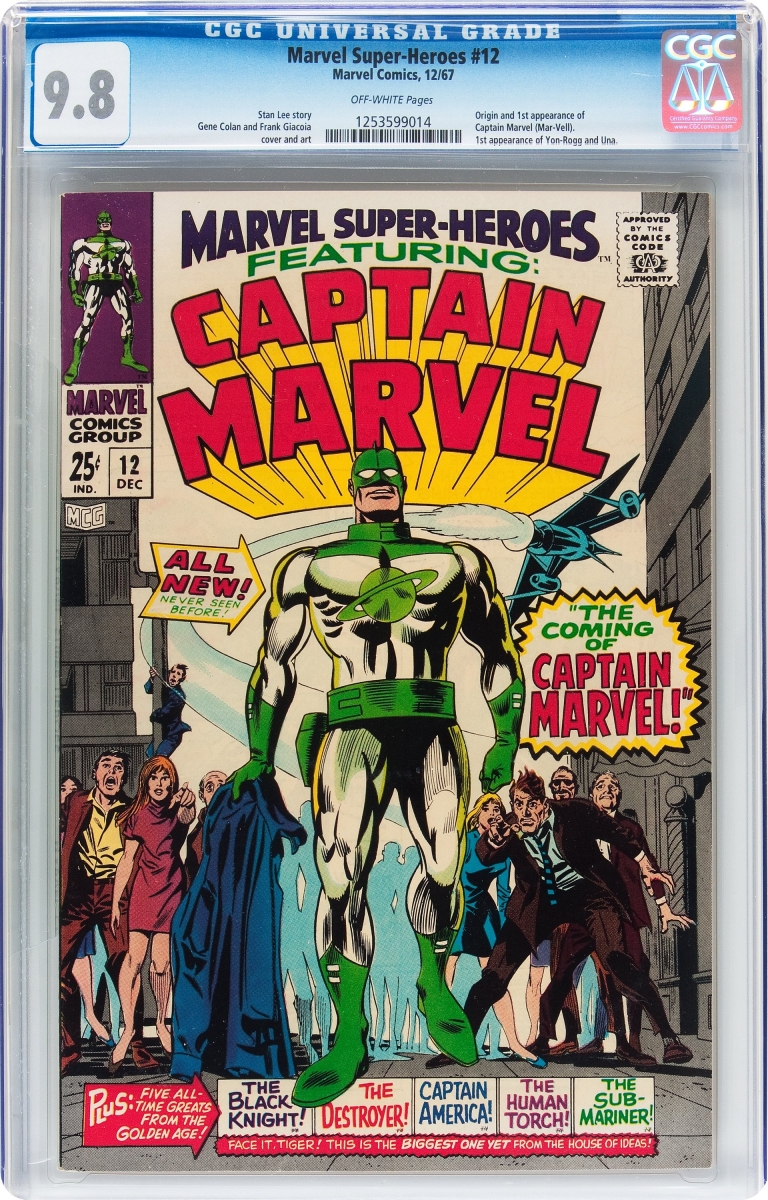 So, does this mean that I'm recommending you remortgage your house and pick up high grade copies of Amazing Fantasy #15, Avengers #1 or Fantastic Four #1? Definitely NOT… because, comics are actually not rare. They are rare only at certain grades, which is what makes the value ramp curl up at  high grades. Also, what the data does not show is who is buying and selling these books. With only a few copies of, say a 9.4 of a particular "key" book in existence, many of these are being passed back and forth among a small group of affluent collectors and dealers. Record breaking sales are then hyped up by trade media, which in turn helps to promote the next sale. We're still in anecdotal territory here so if you want to dispute this, I won't argue with you. However, based on what I've read and discussed, this seems to be the case. All markets have their quirks and to some degree it makes sense because people are lead by their interests and we will naturally speak highly about the things we like. Any community bound by a common passion will always seem odd from the outside and some actions may appear questionable despite being unintentional. However, the real question I'd like to get to is…
Is there an ideal grade that we should focus on for maximum profit? Is there a "sweet spot"?
In order to answer this, we have to look at how we are going to SELL our potential investment. Before buying any book, I highly recommend that you formulate some sort of exit strategy. Higher grade books may bring in higher profits, but I personally don't know anyone who is willing to spend $100k on a comic book. Still, these books exist and there are many people who are engaged in this activity at a very high level. I don't personally know these people and I don't associate with these people so spending $100k on a comic book is not an option for me, even if I could afford it. Based on my current means, my train of thought when purchasing a book flows something like this:
• How big is the comic community?
• Within this community, how many are investors?
• Among the investors, how many would be interested in this particular book?
• Out of these interested people, how many can afford it?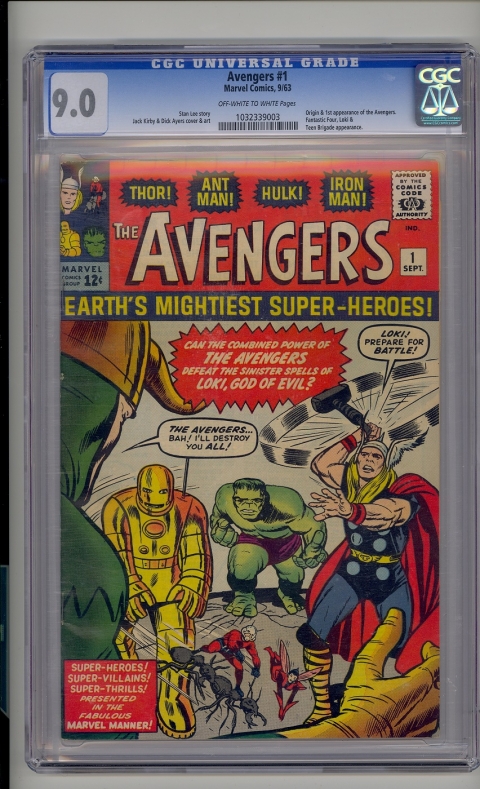 While it's true we all want the best books, this doesn't mean that we are all willing to pay the price. As such, in order to reduce risk and maximize sales I look for the "sweet spot". The "sweet spot" is the ideal grade of a book that is high enough to be coveted but low enough to be affordable by the largest group of collectors. While it's true I can always use forums like Heritage Auctions to auction off a high grade book, I'm not willing to risk being part of that under performing stat. If the average combined household income is about $70k per year, you can imagine the stress upon that household, which is very different than a household where the $70k is being earned by a single breadwinner, typically the male. Better yet are the unmarried males, yes males, who are earning $70k or more because this means they have more time, and more resources they can apply to hobbies or investments. As such, the buyers that I seek are not necessarily the affluent but rather large groups of people who are willing.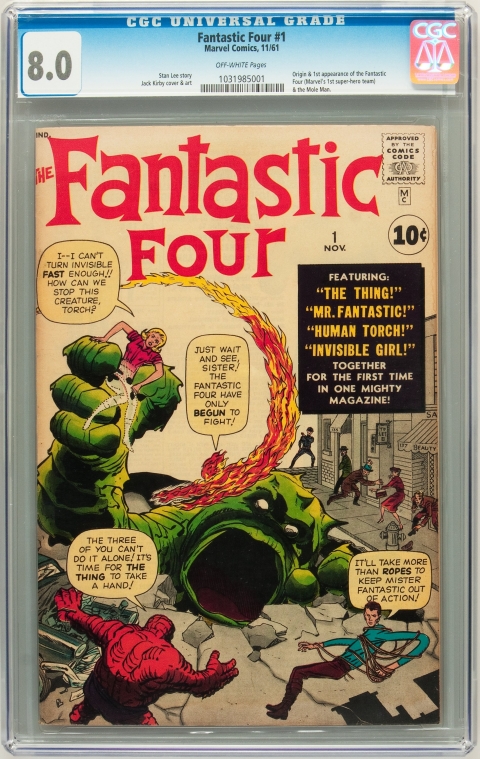 What all this translates to are investment books valued at about $2k to $3k, possibly up to $5k depending on the book. Yes, I can consolidate ten $2k books and buy one $20k book but without that network of high end buyers, I have to consider what people around me are willing and able to afford. Often, my exit strategy involves eBay. Although big ticket items do sell on eBay, liquidity is a key component to my sell strategy since I can't afford to have large sums of money tied up indefinitely. So the "sweet spot", in terms of the grade, will vary according to the book and it's age, but for me it is what the largest group of collectors can afford… the very best $2k to $5k book that money can buy.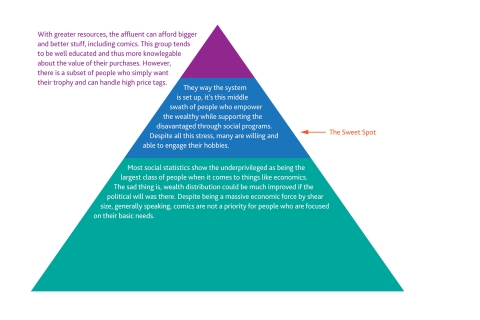 We all have our individual circumstances and we all have varying degrees of risk tolerance so it would be silly to think that there is a universal answer to optimizing an investment purchase. However, while there is no one comic or one grade that fits the bill, we can still make efforts to protect ourselves and leverage our understanding to get the most out of our efforts. The purpose of this write up is to provide some food for thought from an investment standpoint, but let us not forget what brought us to this hobby and remember to also have fun.