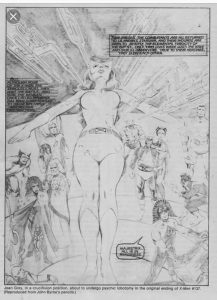 Having grown up during the Silver Age of comics, many of my favorite artists have unfortunately passed away. So the announcements over the last few years for Fan Expo in Toronto, haven't gotten that rush of adrenaline happening for me. Other than seeing Bernie Wrightson whom I have always thought of as a Bronze Age artist, a few years back it was John Romita Sr. about 2003 or so that really got me excited. That was my re-introduction to the wonderful world of comic book collecting after a decade absence.
Well this week it was announced that John Byrne was coming to Toronto! The last time I am aware of when he was here was when his run on X-Men was just starting and I remember watching him doing a drawing of Angel and Jean Grey joined in a mock "Fly United " pose.
Now I don't know exactly what he is promoting other than a collaboration of sorts with William Shatner (also appearing at this years Fan Expo) on I believe, a new photoplay story to finish off Byrne's Star Trek "New Visions" series.
#GuestNews Legendary creator John Byrne will be making a rare appearance at #FANEXPOCanada2018 alongside the one and only William Shatner!

Get your tickets today: https://t.co/FfgdsBlQkr pic.twitter.com/jX7fPPG9Hl

— FANEXPO Canada (@FANEXPOCANADA) May 15, 2018
I also know that the IDW X-men Artifact Edition featuring 100 pages from the Byrne/Austin/Claremont run is set to debut in July.
Now that would be a killer book to be carrying around all day to get signed wouldn't it? I can see it now, back packs and wagons being towed around the convention.
Personally I hope he just has a table like Bernie Wrightson and John Romita Sr. did ,so you can shake his hand and say thanks.
Continued happy collecting and start saving now!
---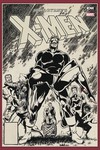 John Byrne X-Men Artifact Edition HC – $100.00
from Things From Another World