Herb Trimpe, the man most associated with the Incredible Hulk, passed away Monday April 13th 2015 at the age of 75.
Herb was a member of the that small club of artists at Marvel during the Silver and Bronze age that brought so much enjoyment to so many.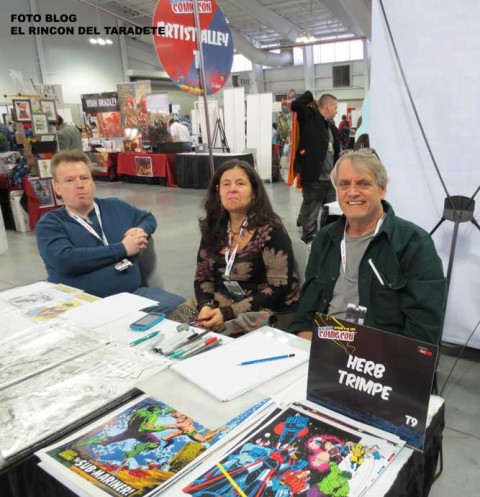 I never met Herb Trimpe, but based upon everything I have ever read about the man, he certainly was loved and respected by his peers and by convention lovers everywhere.
Herb started on the Incredible Hulk with issue #106 and ran with it for an astounding 86 issues. My absolute favorites were early on his stint with old Greenskin. Somewhere around issue 110 if memory serves John Severin started inking Herb and my memories of the Ka-Zar and Inhuman yarns were some of my favorites.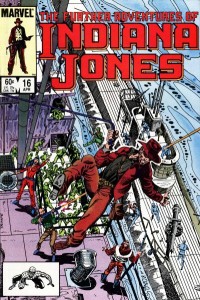 Herb is most famous for his contribution to the Wolverine! Although the Wolverine character was designed by Roy Thomas and John Romita Sr., Herb was responsible, along with Len Wein, for actually developing the character. I doubt if anyone reading this article doesn't see the image of the cover of Hulk # 181 in their mind's eye. He was also very popular on G.I. Joe and Godzilla.
One of my favorite Herb Trimpe covers was on The Further Adventures of Indiana Jones #16. Great perspective!
What is not well known is that after Herb was fired from Marvel in 1996, he went back to school and completed his Art Degree and became a teacher. (Scottie say: read about it here.) He later did more work for IDW on G.I Joe and other titles.
Also not well known is that he was a chaplain who spent a great deal of time comforting 9/11 victims!
So once again, we say goodbye to a Silver Age legend. Unfortunately, time marches on for all of us, and in the end, it is the ones who remain who are charged with keeping the memory alive.
Rest in Peace… and Thank you!