Alex Toth is without a doubt one of the most versatile artists ever to grace the pages of the comic book industry. His incredible ability to tell a story in any genre, whether it was western, romance, horror or anything else he set his mind to, are without a doubt, an inarguable point.
When reading about his life and times, it becomes quite obvious that he had his demons, as we all do, but boy could he tell a story.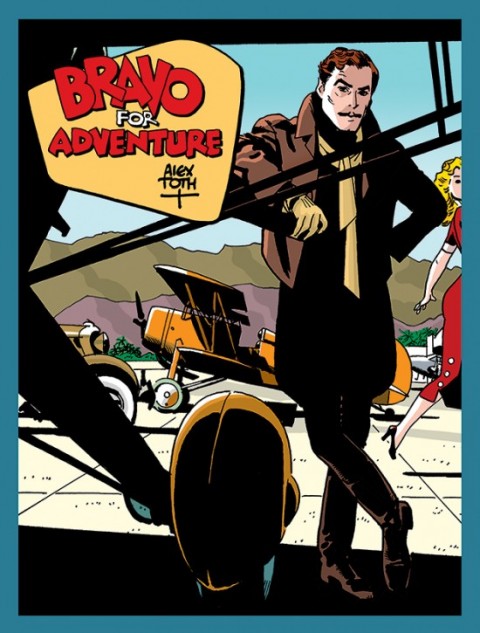 This week I received my copy of Bravo for Adventure. An oversize offering of one of Toth`s greatest creations but one that were seen by only a very few. Jesse Bravo`s story is centred in the 1930's and is a joy to behold. In many ways it reminds me a bit of Joe Kubert's work on some of his high-flying war stories. The line work was broken down to it`s bare minimum, as only a master storyteller could accomplish!
This story did see the light of day in Europe but with only spotty distribution and several false starts on its way to being published. Toth was trying desperately to get away from the restrictions in main street comics and was focusing on the growing European Market of Graphic Novels. Unfortunately, after publishing a part here and a part there all avenues for its publication disappeared.
It wasn`t until the 1980`s that Warren Magazines `The Rook` printed the story in two parts. A year after, the book was published in it`s entirety in a graphic novel format in France.
It has taken 40 years for this story and character to receive the treatment it deserves. The hardcover book is a joy to read and the tightly crafted story and snappy dialogue makes the story a real page turner.
So if you are tired of the doom and gloom of many of todays dark comics, take a trip back to a simpler time. A time when comics were fun, and were even able to coax a tear of laughter out of you.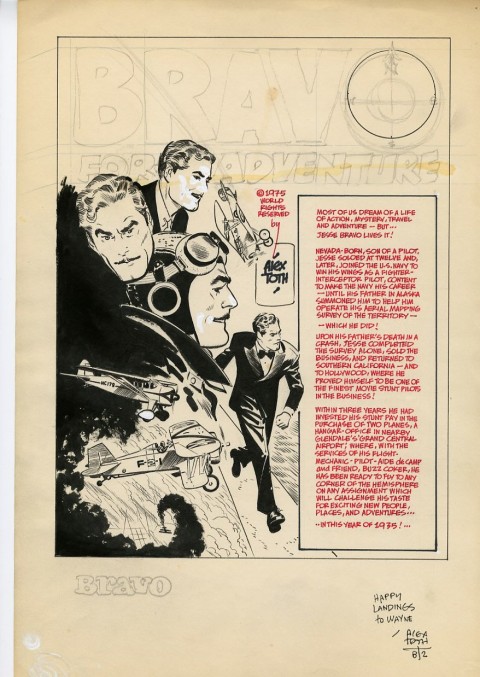 At one time I owned a piece of original artwork from this character. It was an unpublished piece and I really wish I would have kept it now. I have attached a scan here and it always seemed to me that you could almost hear the roar of the vintage aircraft and the smell of fuel burning.
Continued Happy collecting!