This is always a hot topic among collectors and dealers alike. Now, I have resisted writing this column because of the heat that goes along with the debate. Nowadays it seems very difficult to have a serious debate about anything, because of the highly charged state of political correctness. But what the heck, here goes.
I buy raw and graded comics. I always have the excitement of expectation waiting for the FedEx package from ComicLink or Heritage or wherever only to find a genuine level of disappointment after I receive the package. This can be two fold. One is that the 9.2 looks like the grader went on break and took some sort of hallucinogen before returning to the grading room. Or two, the fact that you can't actually look at the book except the front and back cover.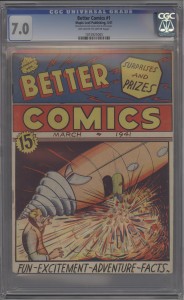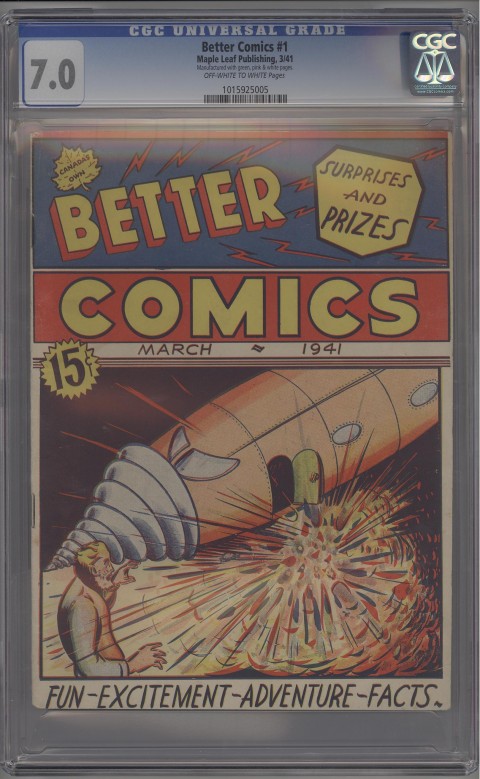 I think we all have stories of either being excited or conversely being disappointed at a given grade. Also, I think that is going to go on for as long as there are collectors willing to buy graded books.
So what then is the point you may ask? For me graded books make it relatively safe and secure using the wonderful world of the internet as your collecting marketplace, to purchase the books you want in a very safe environment. Ultra high grade books for investment purposes, that are CGC graded, remove the relative fear of dropping several thousand dollars on that Silver Age key you covet only to find little Johnny coloured the spine breaks with a felt tip marker that you couldn't see in the scan.
Or you can crack the CGC graded book and enjoy the quality copy in your personal collection. Graded books in the 6.0 to 8.0 can be quite affordable and those are great grades to enjoy without the fear of some unforeseen accident like a dog eared corner or colour break when you are actually handling them.
Again, I buy both for the two reasons stated above. I must admit, the longer I am involved in this great hobby the more I enjoy raw books. There is nothing like carefully perusing a 9.0 or better copy of a 40, 50 or 60 year old beauty.
Another thing that is becoming clear about graded books is that it is quite questionable just how much protection they give a comic compared to bagged and boarded books. I think everyone has seen rusting staples and faded books in the plastic shell.
So I know this doesn't touch upon every aspect of this debate but I am counting on all of you to throw your two cents worth in. I know you have an opinion, so let's hear it.
Oh, and don't get me started on Signature Series! I don't like anyone writing on my comics…not even Stan Lee!