After the very sad passing of Darwyn Cooke in May, I made it a bit of a mission to get more familiar with his earlier work. I basically discovered him relatively late in his career with the New Frontier and I was hooked! But there was quite a bit of material and I still have yet to get through it.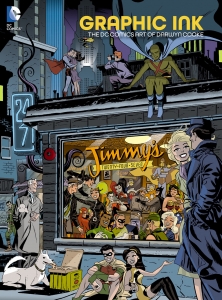 I picked up the Batman "Ego and Other Tales" and "The Twilight Children" and a truly impressive hardcover called "Graphic Ink".
Batman "Ego" contained several stories from Gotham Nights, Solo, and Selina's Big Score.
Avery good read with some differing styles showing a versatility in styles that I was unaware of. The Twilight Children was beautifully illustrated but I must admit I never really got the point of the story.
Now Graphic Ink is a must have tome for any and all Darwyn Cooke fans. From the beautiful cover of Jimmy's Twenty-Four-Seven featuring a crowded scene inside and out of the recurring diner that showed its way into many of Darwyn's stories, to the back cover of Batman and Catwoman from Gotham Adventures #50 ,this book is a joy to behold.
Never has Darwyn's art benefited more from a prestige format book! And such a wide variety of stories. It even had his first unpublished pencil work for a story called "The Private Eye".
Virtually every DC character he ever drew is covered in this volume. He showed himself to be amazingly versatile.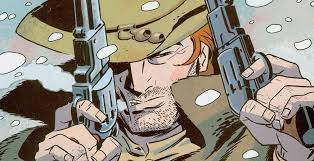 Some of my favorite examples in this book are:
The New Frontier Animated Special -The Greater Good is a great battle between Batman and Superman.
A great Green Lantern yarn called "Flight" in which the Green Lantern segment was done  in a Neal Adams style and the flashback sequences of a young Hal Jordan was done in the New Frontier style!
Two separate Jonah Hex stories, "The Hunting Trip "and "The Great Silence", show two totally contrasting style.The first in a style normally expected of Darwyn and the second looks like a John Severin story!
"Times Past: 1944 Family Ties Part 3" a great period piece that totally feel like 1944.
"End of the Trail" from All-Star Western # 34 is a Clint Eastwood spectacular!
I could go on and on but you really need to pick this up if you are a fan!
Continued Happy Collecting!