Last column I brought to your attention the new publishing house TKO Studios. Of the four offerings that were available I ordered "Sara" by Garth Ennis and Steve Epting, with colours by Elizabeth Breitweiser and "The Fearsome Doctor Fang" by Tze Chun, Mike Weiss, Dan McDaid and Daniella Miwa.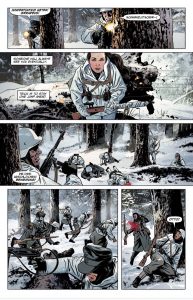 To be honest with you, I had no idea who these creators of Doctor Fang were, but I liked the look of the art and the title was catchy so I ordered both 6 issue story arcs in their collectable case, that makes storing these books on a bookshelf very convenient.
I ordered my two sets on December 18th and received them on December 21st. Fast shipping and handling indeed.
The books are available as a digital download, 6 issue set or Trade Paperback. The 6 issues were shrink wrapped inside the sealed collectable case and then packed quite tightly inside another cardboard shipper. The books arrived in pristine shape upon removing the shrink wrap. The books with shipping worked out to a hair over $5 each. They are also about 1 inch taller than regular comics. Which was interesting.
Paper quality is fantastic. A slightly coarser tooth to the paper and with a semi-gloss finish that I really like. The colours are bold but not garish and the total appearance is pleasing to the eye and a really comfortable to read.
Sara by Ennis, Epting and Breitweiser is a truly beautiful book to behold Epting's art and Breitweiser's colours work together like a hand in a glove! Beautiful! The story which I won't divulge anything except the following, Sara leads a team of female Soviet snipers in WWII. The story flows well and Ennis drops subtle clues along the way. The colourful cast of characters each was easily recognizable visually alone as they all looked completely different from each other. Which was really important as they all dressed similarly.
I loved this story and must say the ending was not at all what I was expecting. In my opinion a superlative comic with great story and art. No superpowers, no long underwear or capes but a great example of what sequential storytelling can be.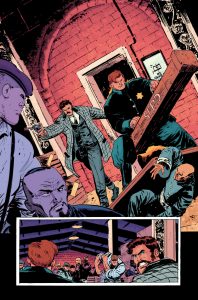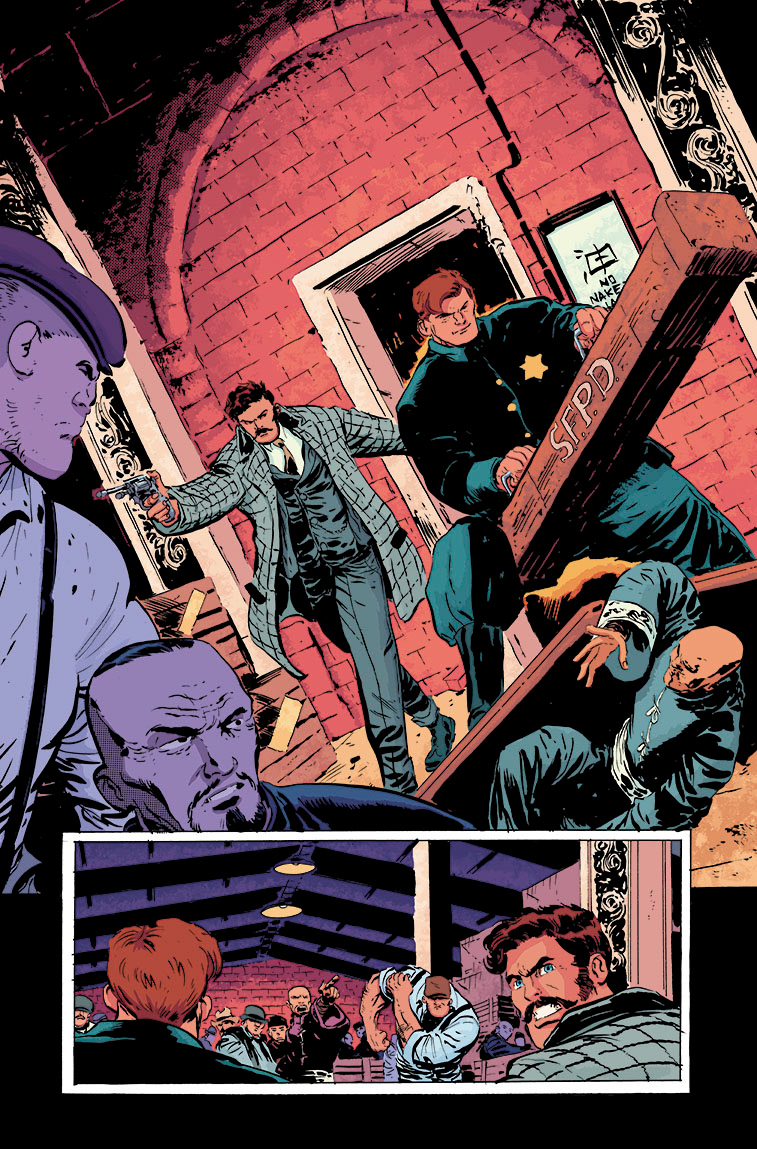 "The Fearsome Doctor Fang" was totally different than Sara, both visually and story-wise.
The closest description I can give you is it felt like Indiana Jones. Non-stop action and, are you ready for it? FUN! It was fun! When was the last time you were able to say that? For me, it has been a while.
It is set in 1904 and again no long underwear types. The story was co-written by Tze Chun and Mike Weis. I am sure some of you have been aware of these writers, but I wasn't. I liked their energetic and fun dialogue and having the whole self-contained story arc was great.
The artwork by Dan McDaid and colour art by Daniella Miwa was again, fun! There was a touch of Kirby in the artwork that I really enjoyed and I am looking forward to another read of this.
So if you are looking for a well put together package give these a try.
I wish them well. They may be onto something by having the whole arc complete and available in your favourite format, digital,6 issue mini-series or trade paperback. They even let you download the first issue for free, so you can give it a try before buying. I think that is an interesting and clever way to go!
I really enjoyed the 2 choices I read and encourage you to give it a try!
Continued Happy Collecting!