Well, there is a "New Kid in Town" called TKO Studios. They look to do things a little differently than the usual distribution method.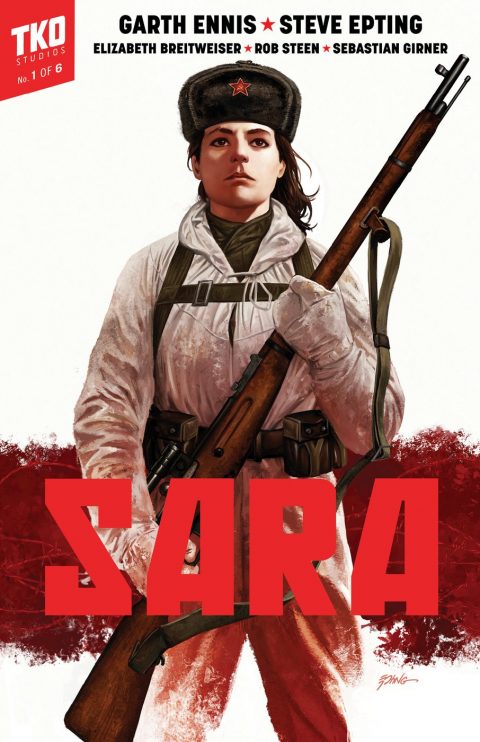 The big name that caught my eye was Steve Epting and Garth Ennis WWII era storyline called "Sara".
I am a big fan of Steve Epting. Velvet caught me hook, line and sinker. His Winter Soldier artwork also blew me away. I recently discovered a Crossgen title called Elcazador, which was set in the 1600s and was one heck of a pirate tale. So when I saw a mention of Sara by Butch Guice, another modern master and friend of Steve Epting, I went on a hunt to find out what I could about TKO Studios!
I am going to leave a link to their website here: https://tkopresents.com/pages/press.
They have an interesting way of going about their business. They give you issue one free on digital download and then if you like what you see you can purchase the entire 6 issue arc in 3 formats. Digital, Prestige box set or Trade Paperback. So all the stories will come out on time and complete! What a great concept!
Here you will find an overview of the first eight titles: https://tkopresents.com/collections/all.
And here is a link to their homepage: https://tkopresents.com.
Here is wishing them luck in the future and let's hope for some great new titles. I have ordered 2 different Titles. Sara and The Fearsome Doctor Fang.I will report on them after I receive them.
Continued Happy Collecting!