For the average comics collector, prices on the most sought after books and even some of the more common fare are getting way out of sight.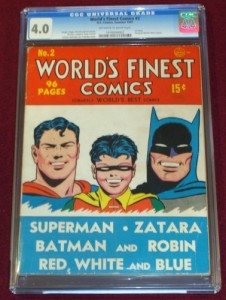 There's no way most can compete with high-end speculators, collectors and investors with more money than they know what to do with and pay thousands and even ten of thousands of dollars for some books.
As a collector for more than 40 years, it's got to the point that whenever I walk into a comics store – or check out eBay – I have the same problem. What I want I can't afford and what I can afford I don't want.
That is why I'm glad to see a recent surge in demand and sales of mid-grade books, primarily F -VF, in the comics market as reported by dealers in the 43rd edition of the Overstreet Price Guide (OPG) and from what I can see on eBay.
In the OPG's 2013 Market Report, Robert Overstreet says, "We should be mindful that our hobby will continue to prosper only so long as older comic books are within reasonable striking distance of the average collector."
He followed by saying the OPG tries to reflect market changes, but does so conservatively to help keep the market stable. Sure, some prices are listed too high, others a little too low in the guide, but overall the OPG has helped to keep sanity in the market.
Personally, I think that "striking distance" is already too far away on higher-grade comics classics, but some good deals are available for those that aren't frothing at the mouth in a rabid fit for Near Mint.
Of course, overpricing of newly-minted "hot" books and variants pulled off the shelves and graded by CGC the same day isn't helping to keep sanity in the market. But don't blame the grading companies for most of that. They grade the book for the customer; they don't set the ridiculous prices many speculators, dealers and other sellers want to get.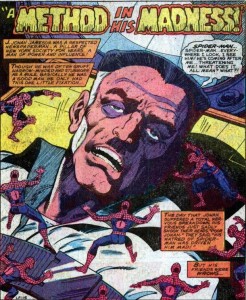 However, judging from experience in buying books for the past 30 years, I've found that lower-grade books still don't sell well unless they are "key" books priced at less than the Overstreet listing. Of course, Overstreet also overprices some books; particularly common material printed since the 1980s when it lists cover price for some I see sit unsold in dollar bins at local comic shops or on eBay.
Sooner or later, collectors like me have to settle for purchasing lower-grade treasures we want – if we want to have them at all.
In my collection, I have an almost complete 6.0 to 9.4 run of Batman from No. 136 to No. 260, my era of focus, as well as Detective 359 to 420. Most are between 6.0 and 8.0 and that's fine with me; I'll not pay ridiculous prices for a 9.4. My limit is $500 for any book and I'll pay that much only if it's an exceptional deal and there is a good chance of getting my money back.
Everyone wants a 9.4 or better copy . So do I, That's something that will never change. The higher-grade books will always be worth more and I understand that. However I also understand the comics market needs a dose of reality; particularly at the high end.
I would like to see better prices, better sales and more respect for lower-grade books and a return of the market to those that love comics for the stories and the art without the negative influence of the high-end speculation.
Classic comics are antique treasures and should be worth some money, but I really think it's getting out of hand – $1,000 for Walking Dead No. 1? I can't wait to see the TV show canceled and that book drop like a rock.
Back to my point, there is just too much of a pricing spread between an 8.0 and a 9.4 or above and I suspect it is artificial.
To me, there's nothing significantly different between an 8.0 and a 9.4 that could demand such a dramatic hike in price except among people that have more dollars than sense.
That bubble is going to burst someday and, personally, I don't think that will be such a bad thing.
There are a lot of classic comics out there that are good buys if collectors will be patient and search for them and don't feel like they have to have perfection. Help bring some sanity to the market by refusing to overpay; particularly for manufactured "collectibles" such as variant covers, death sagas and the latest movie or TV-inspired faux classics.