With another year coming to a close, I turn my eye to that most time-honoured of traditions: the best-of list. 2013 was a banner year for comics and here are the things that I liked the most.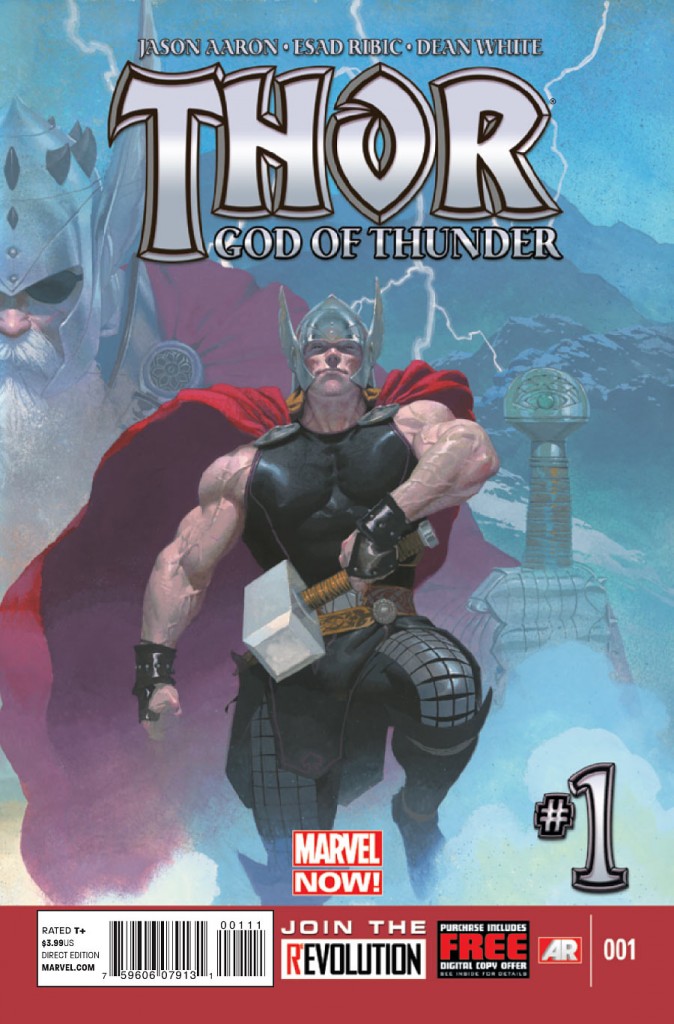 Fans of classical Norse mythology or sword and sandal peplum films may have once found Thor's adventures too heavy on the science fiction and not enough on the fantasy. Jason Aaron and Esad Ribic manage to out Conan Dark Horse and give us not one, not two, but three different Thors traversing space and time to defeat Gorr the God Butcher.  Each issue was packed with beautiful visuals and Aaron's characterization of the 3 Thors is perfect. It isn't easy to create a viable new villain, demonstrate simultaneous character development with 3 versions of the same character, and produce 10 issues of where every image evokes the age of high adventure, but this team make it look like a piece of cake.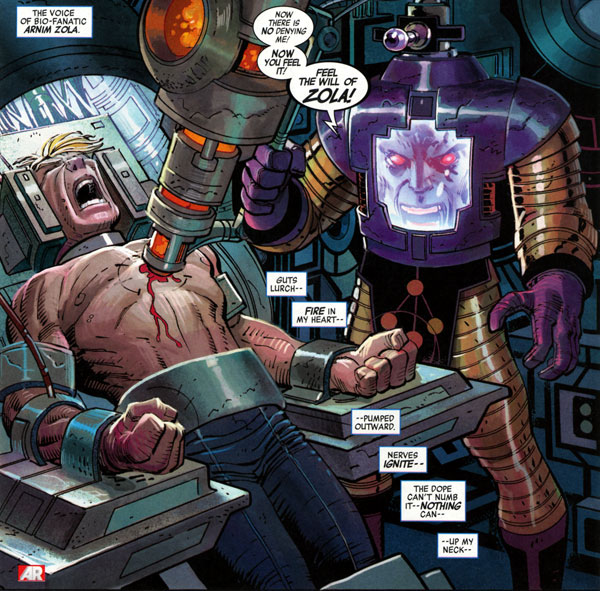 Following the successful Marvel Now formula of using a What If? premise to start a book, Captain America has Rick Remender and John Romita Jr. taking the Star-Spangled Avenger on the most science-fictiony, Buck Rogersest adventure ever. Trapped in Dimension Z by the B-grade Cap villain Arnim Zola, Steve finds himself defending an alien race from Zola's experiments all the while trying to be the father he never had to Zola's own son. The crazed alien warriors and the devastated landscape are perfectly suited to Romita's style, and Remender introduces new insight into what motivates Cap, and why the Shield is such a symbol of hope and grit in the face of adversity. I continually found myself defending this book from people who didn't "get" why Cap would be in this situation, but if you are a purist I would implore you to put aside preconceived notions of what a Cap story "should" be and instead enjoy the ride on how the character would act if put into an unknown situation.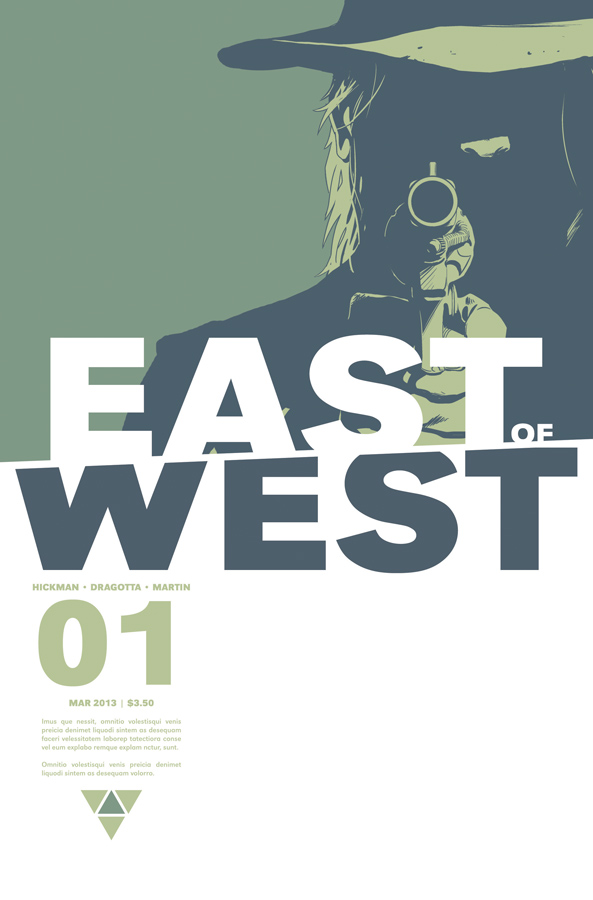 There simply aren't enough Western Sci-fi comic books. It really should have a slice of the genre pie the size of Crime or Horror but it always seems to be on the fringe. Hickman and Dragotta create this amazing world where the American Civil War ended very differently, and where the Fourth Horseman, Death, will play a key role in deciding the fate of a dystopian world future. Each issue unfolds as a piece of a puzzle, but as more pieces get added we as readers find ourselves asking more and more questions.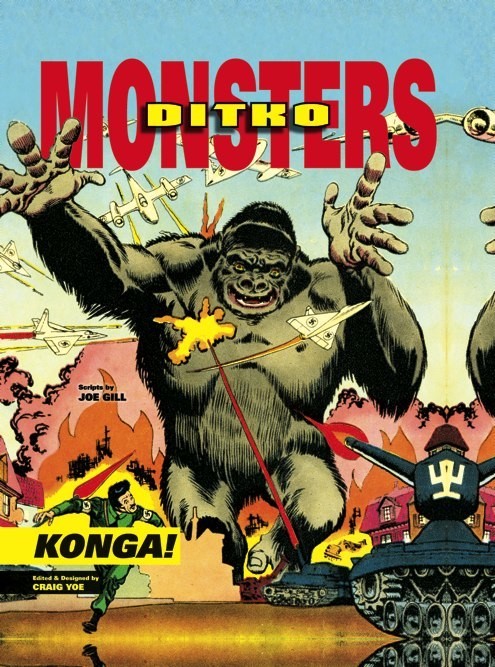 Steve Ditko Monsters Vol 1 & 2
I have always preferred Ditko's work on Dr. Strange to his pencils on Amazing Spider-Man. I have also loved monsters since I was knee-high to a grasshopper so get to read reprints of Ditko's Gorgo and Konga was a real treat. Gorgo and Kongo were they best of the low rent Godzilla and King Kong knock off movies, and these collected editions present the comic book adaptation and subsequent stories in a great oversized format. The faded colours are kept in tact and each volume has essays and pictures discussing impact of the films, the creative teams on the books, and the charming impression these B movie monsters have left.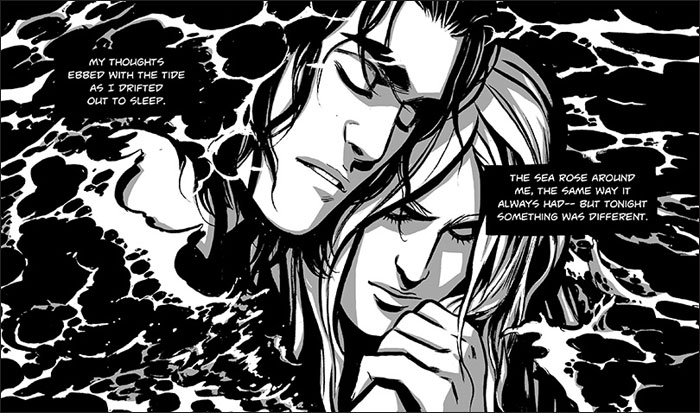 Demeter
A one-shot from Becky Cloonan is becoming a must buy item for me at TCAF. Following in the footsteps of  Wolves and The Mire, Demeter is a stand alone story of love, loss and treachery. Cloonan's strong storytelling and panel composition demonstrate the oscillating notions calm and dread felt by the protagonist. The book is expertly paced, and crescendos to an ending which you are terrified to see. Cloonan won an Eisner for The Mire and Demeter is my pick to help her go for back to back wins in the Best Single Issue/One Shot category. You can pick up Demeter here or at Comixology here.
I could have added even more, with great reads such as Superior Spider-Man, The Truth About Dragons, Cyborg 009, and Saga I was never at a loss for something to enjoy and I'm excited to see what 2014 has in store.