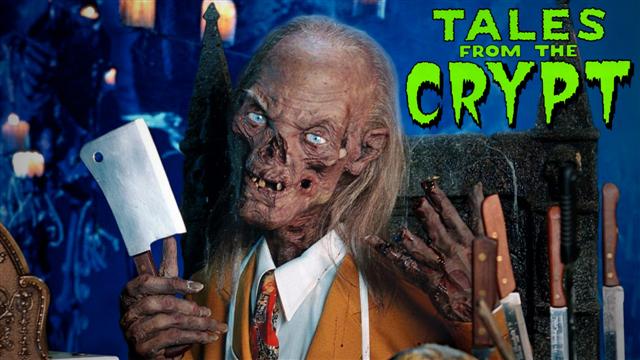 When I was a kid we didn't get HBO in Canada, so the only time I ever got to watch the channel was on family vacations to the United States. This wasn't so bad because HBO wasn't always the bastion of awesome television that it is now. In the late 80s there was no Oz, no Sopranos, no Deadwood, and no Game of Thrones. It used to be a bunch of sports events and documentaries about hidden cameras in taxicabs. But in 1989 HBO created a new series that adapted the classic EC comics horror stories and Tales From the Crypt was a hit.
The series had a different cast every episode but used established stars (such as Demi Moore, Brad Pitt, Joe Pesci) and directors (Robert Zemeckis, Walter Hill, Arnold Schwarzenegger). A puppet of the Crypt Keeper introduced each episode, which, because it was on cable, had a healthy dose of violence, sex, and curse words.
In short, it was exactly the type of TV show that a young Anthony would find compelling. I watched as many episodes as I could while on vacation and taped them all on VHS for future viewing. I loved each creepy, weird story for the terrifying plots and the horrific comeuppance. This was also at the time when I was seriously getting into collecting comics, so it was only natural that I would search out the source material.
The original issues weren't easy to find, but luckily Gemstone Publishing started to reprint some of the issues at that time. And really that is how I got introduced to EC horror. Since then there have been a series of reprints, collected editions, 7 seasons of the HBO TV show, a kids cartoon, 1 good movie, and 2 awful movies.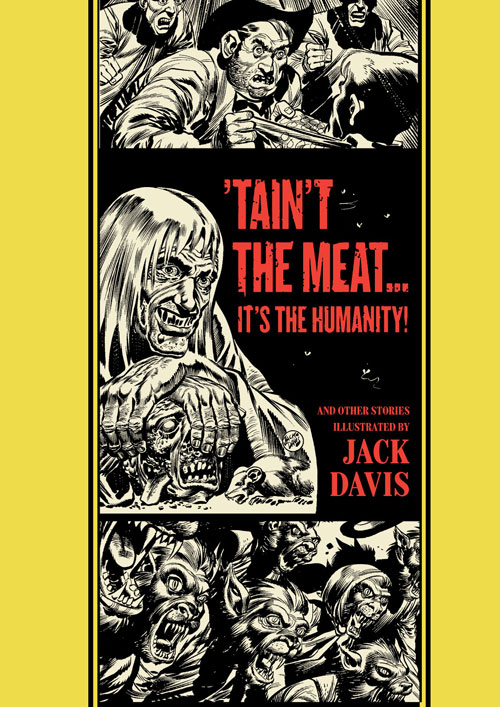 Most recently, Fantagraphics Books has reproduced a series of amazing hardcover collected editions. The books are collected in black and white and contain a series of stories by a single artist. The works also include essays that talk about the artist and the history of EC comics. These editions are a horror fan's dream.
I have the 3 volumes that correspond to my favourite EC artists: Jack Davis, Johnny Craig, and Wallace Wood. Each has a very different style that allowed them to create their own unique brand of horror and indelible mark on horror comics.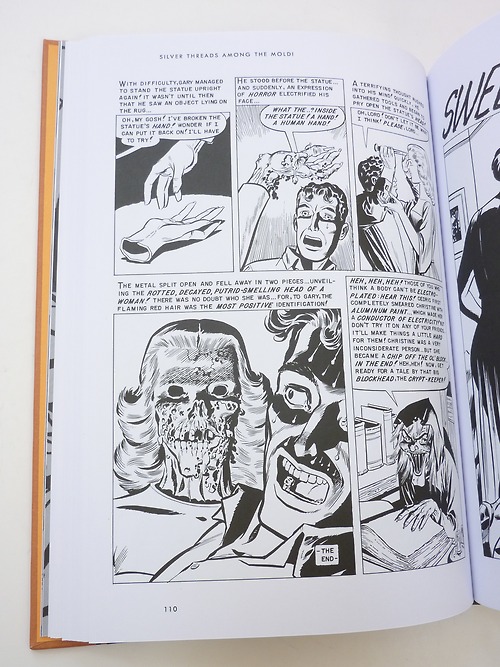 The stories themselves can at times be dated. They can be sexist (wives are either harpies or gold-diggers) or filled with the casual racism of the era (several stories deal with Africa as a dark continent).  However, they are also prime examples of perfect pacing, twist endings, and memorable imagery. The dialogue wasn't always terribly strong but the detail of images like a desiccated corpse by Craig or a ravenous werewolf by Davis more than make up for any little bit of inelegant prose.
This time of year we turn our attention to the macabre and our minds are filled with thoughts of gore and candy. It is a time of year when I re-watch Ghostbusters and The Bride of Frankenstein. Now I can add a new tradition to my Halloween season of re-reading these dusty tomes and I would suggest that they find their way to your shelf as well. All good boys and ghouls should read them before bedtime.